Even Jeep testers have to eat lunch! And that's just how some SoCal Jeepers got the skinny on the new 2019 four-door Wrangler JT pick-up. Right smack dab in the middle of a Burger King parking lot, not one but two of the brand spanking new models of the beloved Classic on display… well, kind of on display.
Though both models were outfitted with the typical camouflage coverings, only one was further covered up before both drivers headed in to BK for some grub. And just like that, the scene was set for some sneaky spy shots that would tell us a thing or two about the much-speculated new pick-up version of the Wrangler.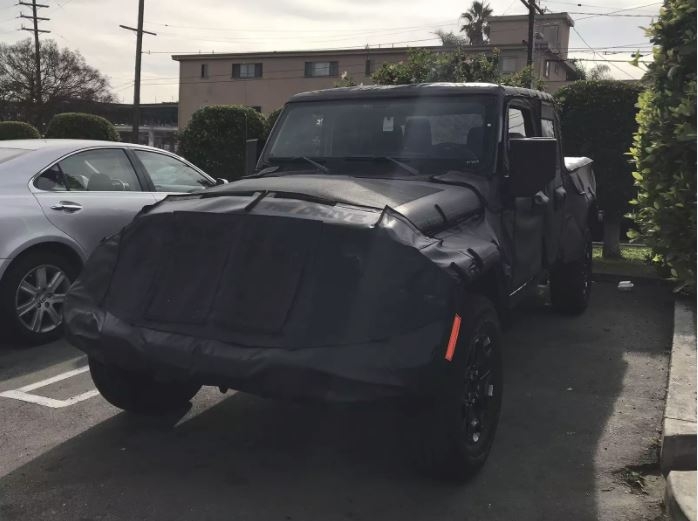 The model's nose and front is by all accounts a twin of the four-door Wrangler JL, but wander around its trunk and you'll quickly understand all the fuss. A four-door Wrangler JL pick-up truck, the first of its kind. But just how similar will it be to the regular flat-back Wrangler? From the spy shots taken at Burger King, and from previously leaked images, the bed of the truck seems to clock in a little shorter than your average pick-up truck bed. Speculators quantify the Wrangler pick-up at two feet longer than the regular Wrangler JL.
What doesn't seem likely to change from its four-door Wrangler JL counterpart is the windshield, which—from the looks of it—will still fold down. Though the test model's windshield was partially covered, one exposed corner showed signs of a foretelling seam located beneath the glass. Bumps in the camo covering also seem to foreshadow where the folding hinges may lie. Further spy shots of the interior showed that Jeep will continue to keep us in suspense, denying even their test-drivers a taste of the updated design and amenities of the console, dash, seating and more. However, speculation hints that the interior will be akin to the non-pick-up version of the Wrangler JL 2019.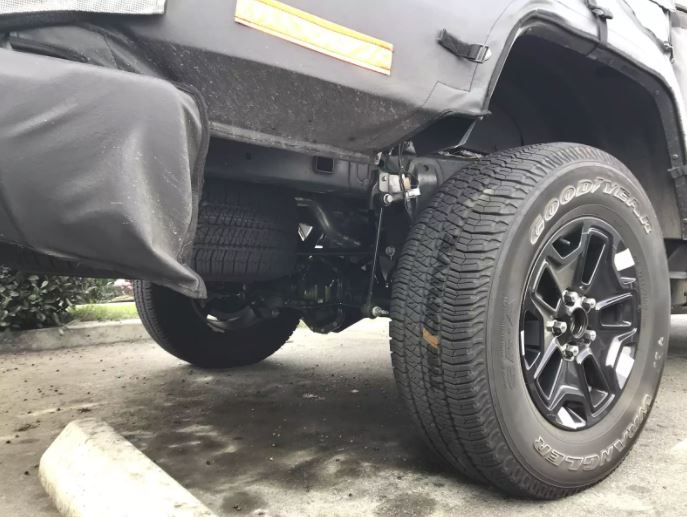 Fiat-Chrysler declined to confirm or comment on these latest set of spy shots.