10 Bumpers for Under $299 for Your Jeep TJ and YJ
There are still a lot of Jeep TJ and YJ Wranglers out there. We should know,
we sell parts
for them all day, everyday. One of the most popular upgrades is a bumper. Not that the stock bumper is reasonably ugly, or that there's anything bad about them. But if you plan on using your Jeep TJ or YJ to go offroad, or put that puppy to working hard, you need a good bumper that will stand up to the rigors and durability of the vehicle you're bolting to. But you don't have to break open the kids piggy bank or sell some blood down at the local blood bank to cover buying a new bumper. At morris 4x4 Center, we make it much easier than that ... We know you're on a tight budget and you have a family to support. We know the less money you spend on a bumper means more money you can spend taking the kids out camping and fishing. We're with ya. Let's look at some bumper options that will surprise you at just what you can get for a few Benjamins at the Morris 4x4 Center.
Starting with the Jeep Wrangler TJ bumpers and some features: -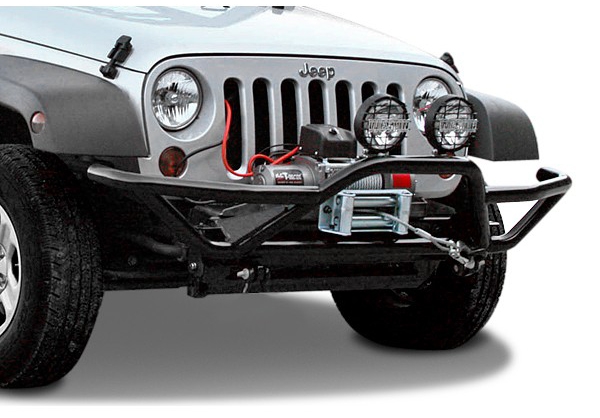 Next up, the Jeep Wrangler YJ bumpers and some features: -
Lots of choices there. Now, we're not saying you can't install a $ 900.00 bumper on your rig. But if you want to save some money for a little bit more bacon on the table in the mornings, you can't go wrong with some of the great selections we list. These are solid companies who specialize in Jeep parts and off roading. So just because we have great deals on bumpers doesn't mean you're settling for less quality. At Morris 4x4 Center, you can can get a great quality bumpers, AND a great price at the same time. Which bumper looks and works best on your Jeep YJ or TJ? Check them out and put your Jeep to work doing what you like best. Trailing, winching, or a day at the beach. You're ready for anything! If you're in the market for a
replacement Jeep bumper
, visit our online shop.