15 Jeep Stocking Stuffers Under $25
Tis' the season, and we know you have a lot of Jeepers on your list. Like, maybe your whole family, Jeep buddies, jeep pets, Jeep neighbors. Everybody loves a Jeep, but when it comes time to take care of them all around the holidays, you just might have to get a second mortgage so you can spread some of that Jeep love around.
Jeep Keychains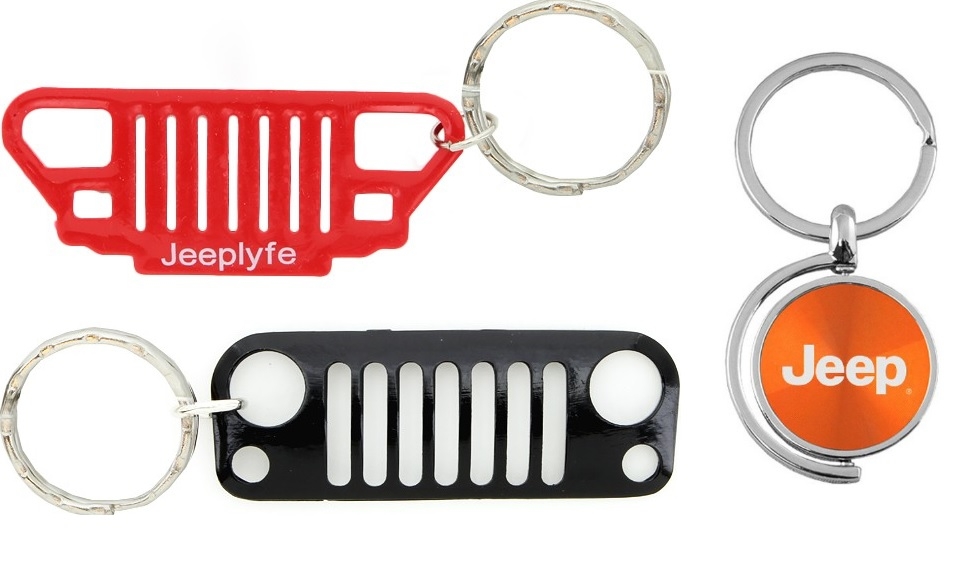 Let's start out small with a long line of fabulous
Jeep key chains
and key fobs. Yeah, if you have got a Jeep, then you have keys. It is a no brainer! We have got a bunch of different designs and colors and styles. Plus, now you will not mix up your Jeep keys with the keys from your AMC Gremlin It is a win - win
Jeep Apparel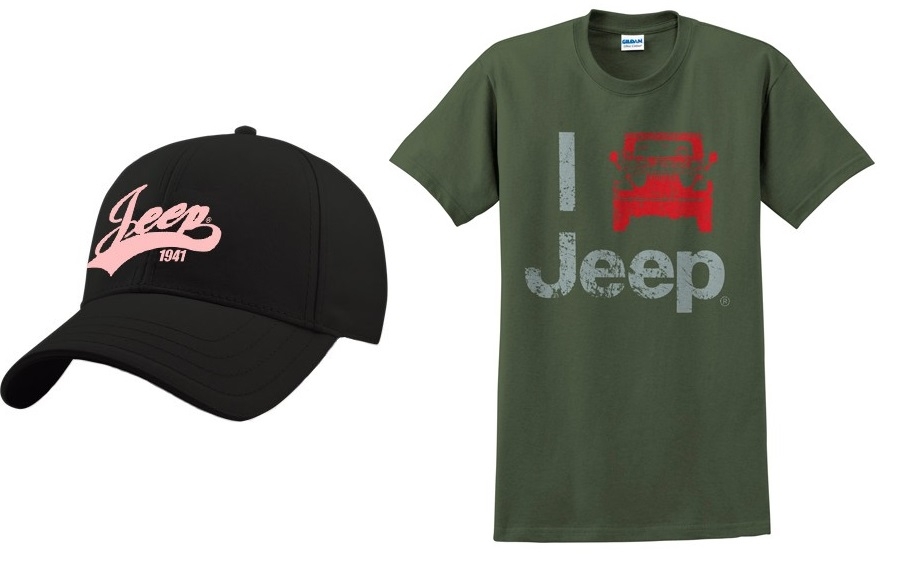 Do you wear clothes? Yes? We thought so. That is why we have a full line of
shirts
,
hats
, and
sweatshirts
that speak your favorite language - J E E P. We have them for guys, gals, and little      Jeepers. If you are going to drive the best, let everyone know. Are they mud resistant? Are you kidding? You drive a Jeep. We like to think of mud as clothing accents.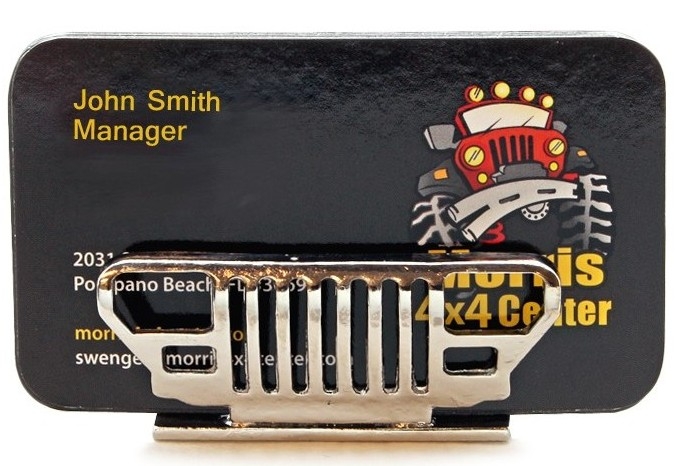 Jeep Grille Business Card Holders
For the business minded Jeepers, we have some cool Jeep
business card holders
. If it is a TJ, is YJ, JK, you're good to go. Get your Jeeplyfe holder for the holidays in black or chrome. They look great in your office, on your desk, or as a gift.
Jeep Mugs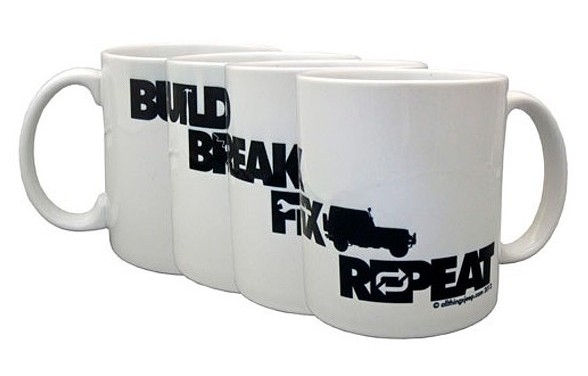 Do you drink two pots a coffee in the morning like we do? Do you? Well, if you did, you would need one of these great
Jeep mugs
to hold your coffee. They all have Jeeps on them. We're particularly fond of the brown Jeep logo 
mug
. But then again, the "Build, Break, Fix, Repeat" is a great one too.
Jeep Bottle Opener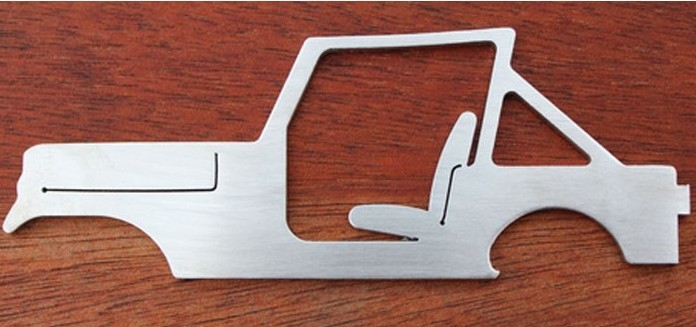 After tea time, lunch time, or whenever, it might be time to pop open a cold one to relax from the day. But you need a
special secret tool for that
. Fortunately, we have them, with a 4x4 Jeep theme. Some people call them "bottle openers". We have a
YJ style
,
tire track design
, and a
topless Jeep Wrangler
.  Thirsty? Pop the top off and drink!
Jeep Bookends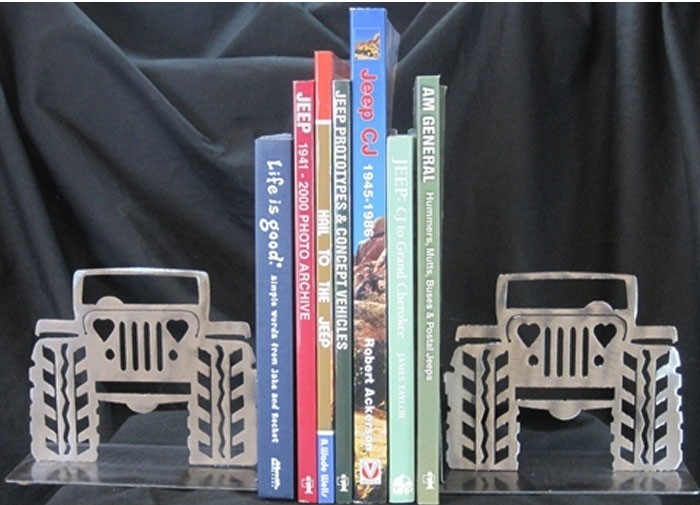 Next up, some great Jeep bookends. These will keep those Jeep manuals, field guides, JP  Magazines, and any other reading material nice and tidy. We have two kinds: the
polished steel
, for the Jeep connoisseur and then we have the
Rustic Handcrafted Steel
 version. Each bookend features a rock climbing Jeep that are made from steel and hand finished in a rust finish.
Jeep Tumblers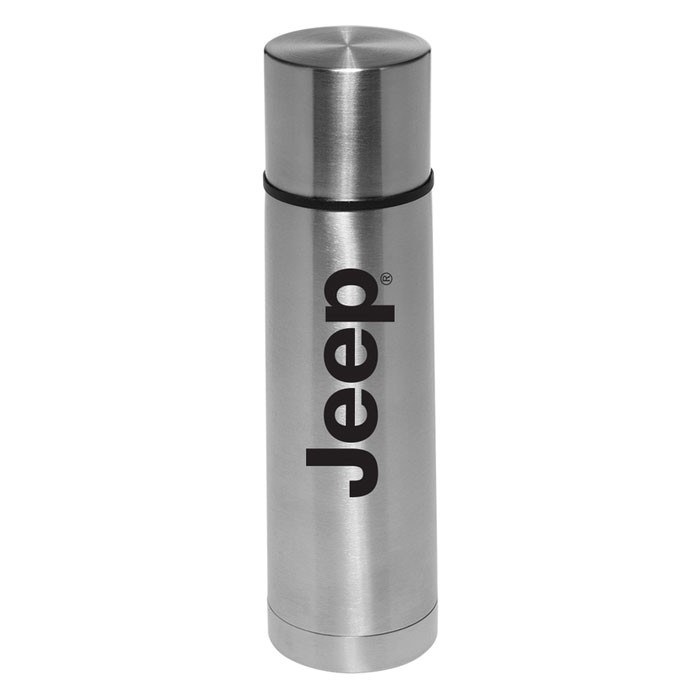 If you drink coffee or tea while driving your Jeep, hook up with these MOPAR logo tumblers. Even if your Jeep shakes, they are pretty good at keeping the ole morning fuel warm and tasty. We have got them in
green
,
black
, and
pink
. If you are looking for one with the Jeep logo, get the
Thermos Stainless Steel
version.
Jeep Grab Handles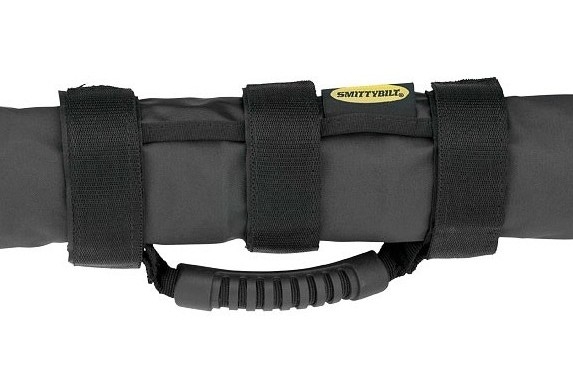 Are your friends still bouncing around in your Jeep? Give them something to hang on to with a set of
Jeep Grab Handles
.  We carry dozens of different styles, colors, and materials.  Not only that, we are rocking the big names, with  Rugged Ridge, RT-Offroad, Smittybilt just to name a few! It is easy to find the right ones for you Jeep or as a gift for your Jeep friends
Jeep Sign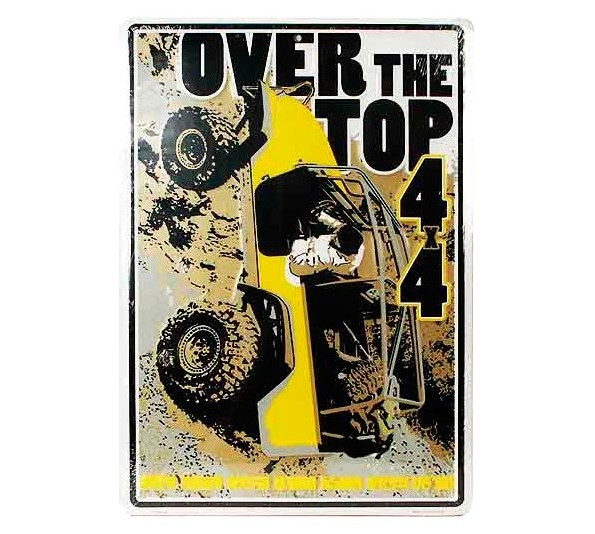 If you want to have some fun with a fellow Jeep fan, the "Over the Top"
Jeep sign
makes a great gift. Alternatively, for yourself to spice up your garage. Either way, it pretty much speaks of the Jeep life that only you and your friends will understand.
Jeep VDP Organizer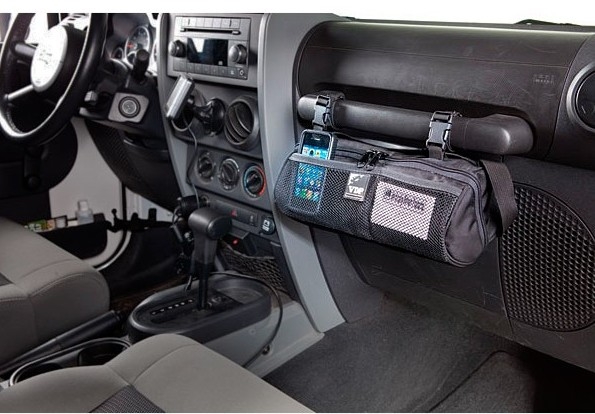 Maybe you or someone you know needs a little help in getting their Jeep organized. That is where the
VDP On-the-Go-Organizer
comes in handy.  It has got the pockets, zippers, clear window sections, and mesh areas, all to help you keep those smaller items packed up and not flying all around your Jeep's interior. It is made from ballistic nylon, has a foam lining, and plastic end caps. You can even mount it on a roll bar. It is easy to hook up and release for mobility at a moments notice.
Jeep Tri-Fold Trail Recovery Shovel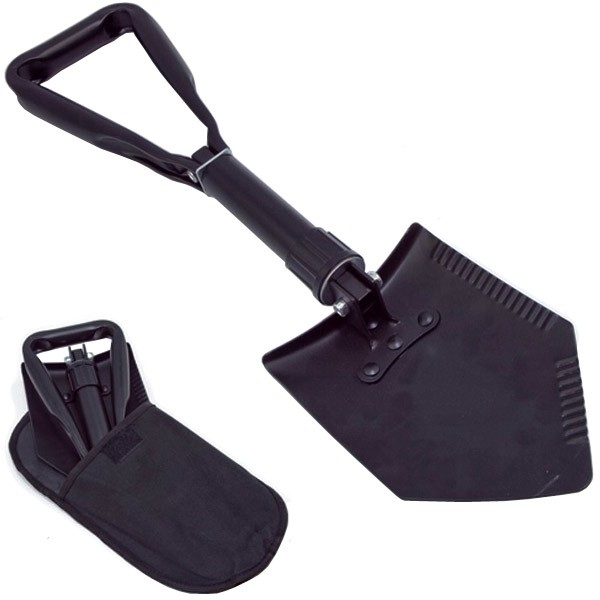 Now we are talking. Tools! If you trail, this is a must item. It is the ever popular Rugged Ridge Heavy Duty 
Tri Fold Recovery Multi-Use Shovel
. That is right; this puppy is powder coated black and ready for some covert action. Like digging out Jeeps on the trail or making that next campsite latrine. It might come in handy at the next zombie apocalypse too.
Jeep Trail Axe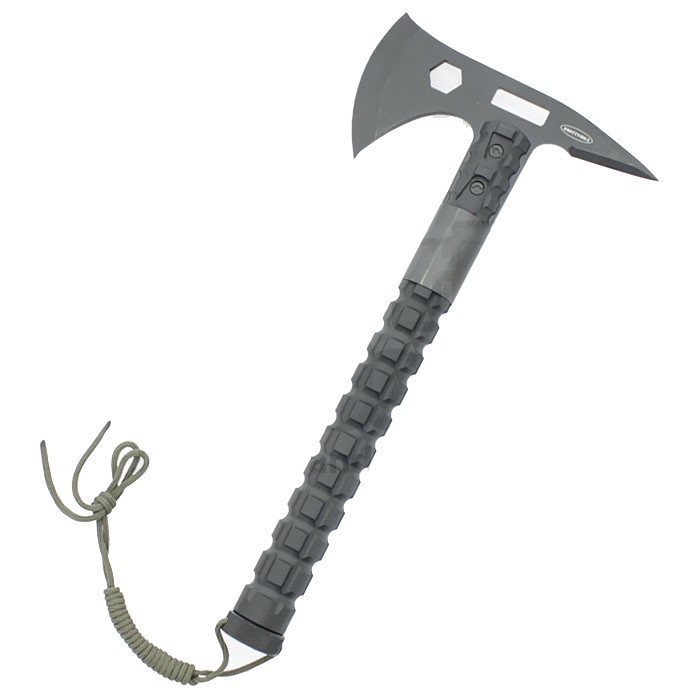 Oh boy, it's another favorite Jeep trail tool that makes a list. The
Smittybilt Survival Axe
.  If you camp, hunt or fish, you need one of these in your Jeep. It includes a sheath for protection. The Survival axe is so versatile; you'll be using it every chance you get. It even has a compass and small storage tube for matches and such.
Emergency Saftey Light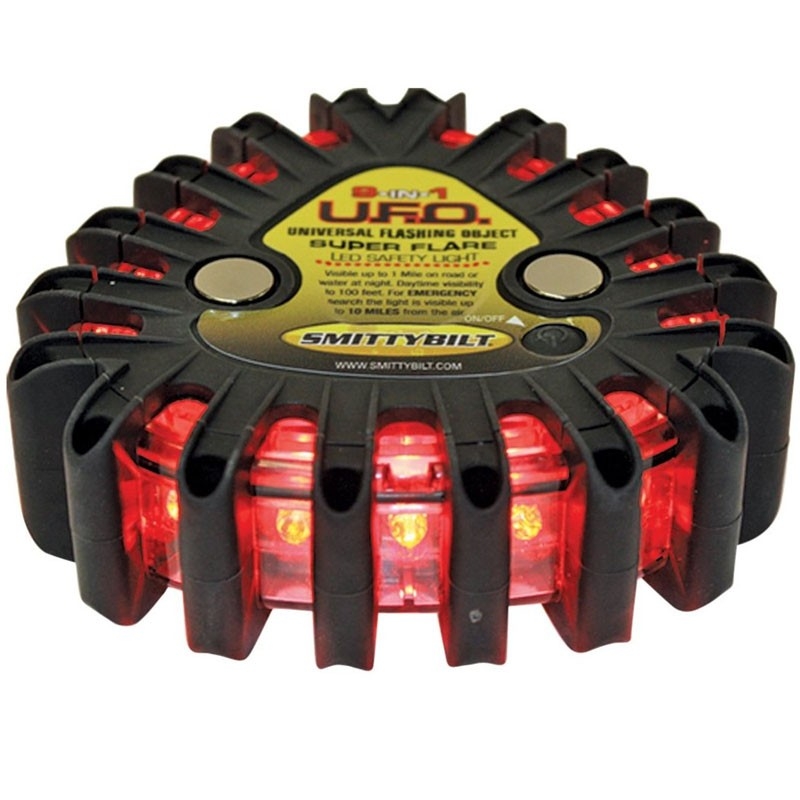 The Smittybilt U.F.O.
Led Safety Emergency FlashLight
is a small but handy light to keep in your Jeep for emergencies or to track other Jeeps in your tribe while you're hardcore trailing at night.  It has a magnet on the back so that you can pop it on your Jeep almost anywhere. It's even waterproof.  God forbid you break down on the road, it makes an excellent safety attention getter for traffic.
Jeep Tire Repair Kit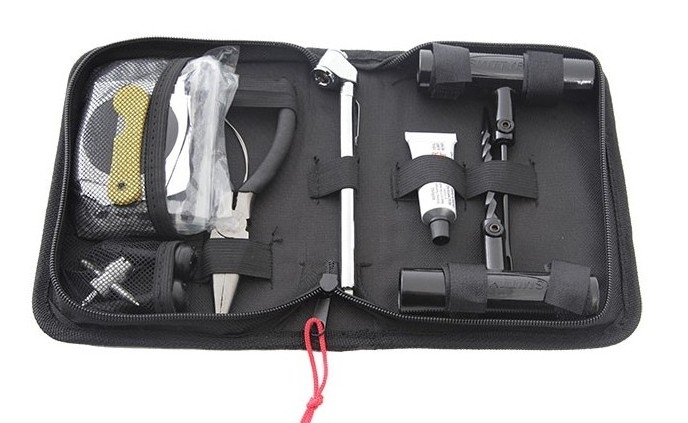 You probably already have one of these right? No? How long have you been trailing? Every veteran "trail boss" knows that tires can take a beating, and getting a puncture is just part of the #TrailLifeProblems. Just don't get left in the middle of a trail without a this. The
Smittybilt Tire Repair Kit
 is more than a gift; it could be a life saver.  Don't wait, do it now.
10-1 Compact Tool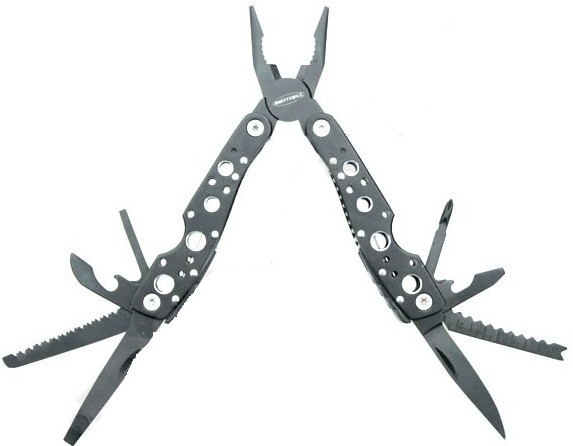 A handy tool for everyday life is the Smittybilt
Adaptable 10-1 Compact Tool
, It's made in black and includes Multi-Pliers with a Sheath. This is a multi-tool that has those items that can get you out of a sticky situation, or just be handy when you need them most. It's pliers, bottle opener, saw blade, knife blade, screwdriver, etc., all in one. If you camp or trail, it can be useful at any time. So what do you think? These are favorite items, but of course, here at the
Morris 4x4 Center
, we have hundreds of other Jeep items to round out your list of good stuff for friends and family. Don't just give them any ole thing in their stocking - stuff it with some Jeep gifts!