For our readership in Maryland, Ocean City Jeep Week goes down this week! Starting Thursday, August 25 to Sunday, August 28 is focused on getting Jeepers a bit of sun, sand, and off-road fun. The week will be full of events to keep you engaged and immersed in in new Jeep friends, history, and culture. And if all else fails, you're at the beach! Check out the video for a taste of what's in store.
Ocean City Jeep Jam
The Jeep Jam is undoubtedly the one of the biggest draws of the event. This is a serious and fun string of obstacles. Just have a look at the image below to see what's in store. From the mud pit to the rollers, to the tire climb and log city, this course is sure to keep you bumping and percolating all the way through.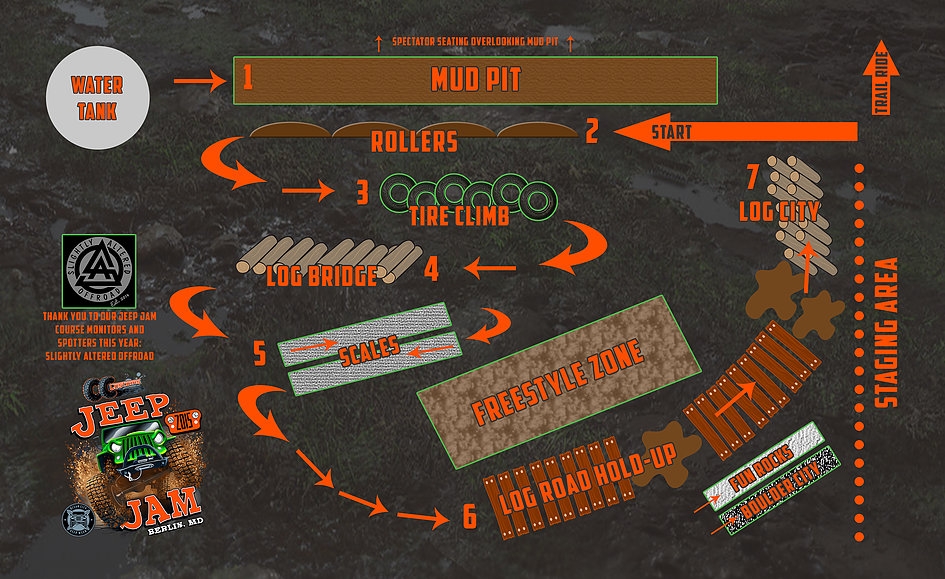 If you plan on heading out there this week, check out the local hotel specials as well as
register your Jeep online here
. For our people who make it out to Maryland, send us some pics of the event. We'd love to feature you here and on Facebook.
What's your opinion on the course? Too easy? Tell us in the comments!
Click to Share!
Follow Us!
Read More: