The
Jeep Grand Cherokee
has been through some growing pains the last few years.  Some aspects of the Jeep have been less than stellar, but it's steadily been improving into a high-end luxury on-road / off-road cruiser. And sometimes, Jeep does get high-end right.
2017 Grand Cherokee - What They Did Right
The body has continued to be reshaped, especially surrounding the nose portion. With the 2017 year fast approaching, Jeep's looking to get their flagship out front with the big dogs. Landrover, Porsche (Cayenne), Mercedes (ML series), that's a group they want to run with. The 20-inch spoke style wheels don't hurt either. The Jeep Grand Cherokee has been bred to run with that pack, but still offer the amenities and 4x4 capabilities that a distinguished trail driver wants. (well, maybe until a future Grand Wagoner arrives, which the FCA says they will be producing in the near future).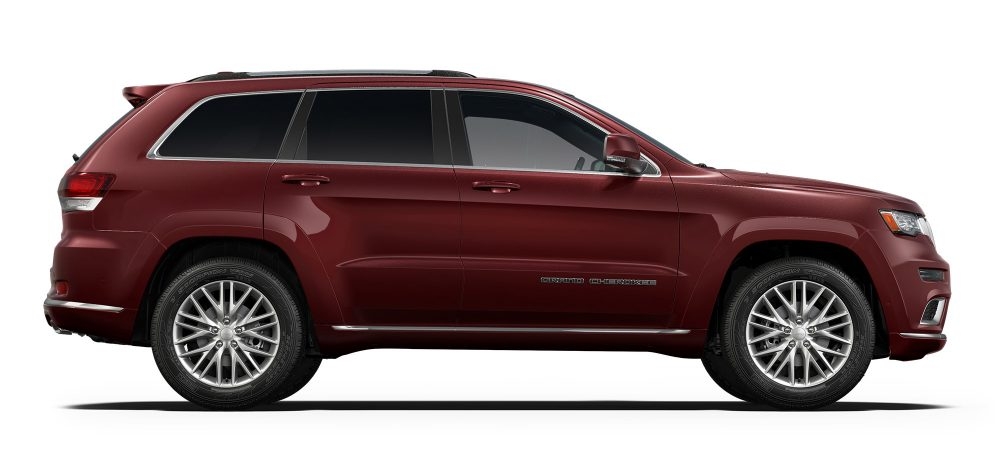 With different options (Summit, Overland, etc), the Grand Cherokee offers as much high-end aroma as you can afford. Luxury Nappa leather accents and quilted leather panels and seats. Acoustic glass, soft carpets, suede headliner, even Harman Kardon audio systems. Those other drivers? Let them eat cake. For those luxury drivers that actually look under the hood (or even care what's under there), Jeep gives the Grand Cherokee several choices for an owner to enjoy. The ever popular 3.6L is standard, but options include a 5.7L HEMI or a 3.0L Diesel V6. Since you've got the E-Ticket of Jeeps, there's nowhere to go but up. Jeep delivers more on the Grand Cherokee with a height adjustable suspension, heated (and cooled!) seats, and an awe-inspiring panoramic sunroof. But in reality, this new vehicle could be your bargain for the 2017 year. Coming in at a pocket lightening $ 50,000 +, you just might be saving some serious change against the upcoming Grand Wagoneer -
which could top out over $ 100,000+
. With all new style and luxury, the Grand Cherokee has everything you need to make a grand entrance at the next black tie affair.