We've been talking about the 2017 Jeep line up being revealed at the New York Auto Show this past week. So, in case you missed it, we've got it here for your convenience. I thought there would be more to the show than was offered, but it was good to see it nonetheless. Jeep Chief Mike Manley introduced both versions of the 2017 Grand Cherokee. Have a look below.
2017 Jeep Vehicles at New York Auto Show
The Jeep experience began with the popular
"Portraits" commercial
first aired during the Superbowl. Mike Manley then proceeded  to talk about the
Special Edition 75th Anniversary models
. Afterward, he relayed some pretty impressive stats regarding Jeep sales and growth. Here's the latest on that front:
6th straight year of records sales
Sales increase for every vehicle offering in the U.S.
Production in foreign soil (China) for the first time in 10 years
[Read: Jeep Begins Manufacturing Cherokee in China]
The Backcountry and SRT Night
There was a brief discussion about the Wrangler Backcountry and the Grand Cherokee SRT Night. With it, Manley referenced Jeep's relationship with the Winter X Games and the Backcountry being "tailor made for X Game fans."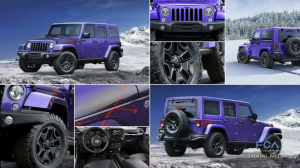 As far as the Grand Cherokee SRT Night, we got to hear those sweet stats once again:
Highest performing Jeep ever
0-60 in 4.8 seconds
13 second quarter miles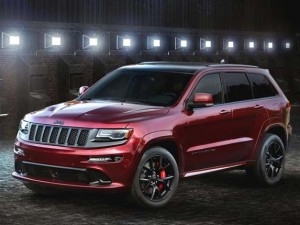 SRT, we love you. There was a brief featuring of the Cherokee Overland we had to wait through before finally getting down to brass tax. He was going to show us the 2017 Jeep vehicles we had all been waiting for...
2017 Jeep Grand Cherokees
The Jeep Summit ended with Manley highlighting the two very different 2017 Jeep Grand Cherokee models we already covered. We're not complaining, per se, we just thought there would be more. First was the
2017 Grand Cherokee Summit
, which is ultra luxurious. Next up was the
Grand Cherokee Trailhawk
, which is the rougher off-road version of the Summit.
But I'm not sure I buy what Jeep's doing.
On the one hand they're saying the Summit is the most luxurious model they have to date, while the Trailhawk is the get-down-to-business version. But in the same breath they say the Summit is ready and able to go off-road, while the Trailhawk looks really luxurious inside as well. Yes, they both offer a few different options, but they're both Grand Cherokees, and they're not really that much different from one another. It was amusing to watch the Trailhawk go up those stairs, though! That's not to say we don't like them, we do.
That sums it for the 2017 Jeep lineup for now, but stay tuned for developing news and Jeep reveals as they come. Don't forget to follow us on
Facebook
,
Twitter
, and
Instagram
for
Jeep parts and accessories coupons
and Jeep Life Memes.
Read More: