Last Week we got to see the 2017 Moab Jeep Concepts revealed at the start of this year's Easter Jeep Safari. Two of the Seven
were teased
, and now we have them all. In all, Jeep unveiled 7 new concepts.
2017 Jeep Switchback Concept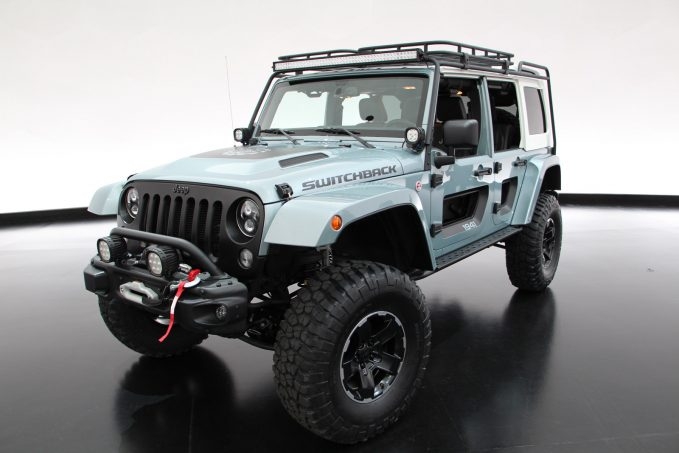 Based on a Wrangler Unlimited Rubicon, the Quicksand is another Safari-centric concept. In addition to vista windows, half doors and cargo rack, it features:
Dana 44 axles
4 inch lift kit
heavy duty differential covers
Rubicon winch
Off-road A-pillar lamps
2017 Jeep Quicksand Concept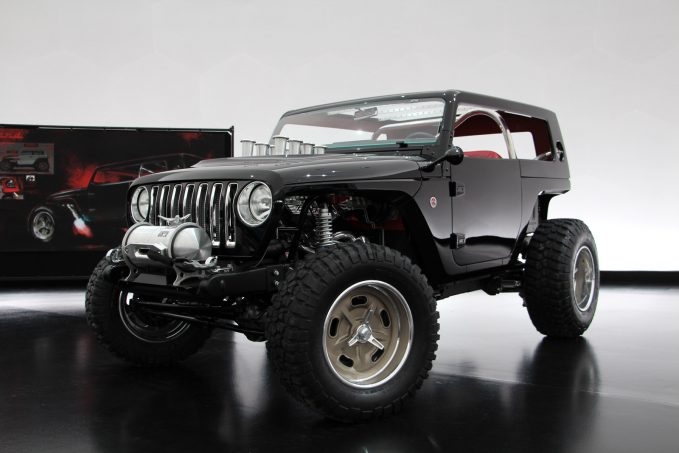 Based on the Wrangler with a longer wheelbase, this one is for hotrod lover. But per its name, it's aimed more toward sandy terrains than rocky ones. It comes with:
Mopar 392 Crate HEMI engine
Six-speed Getrag
Concealed Warn winch
2017 Jeep Grand One Concept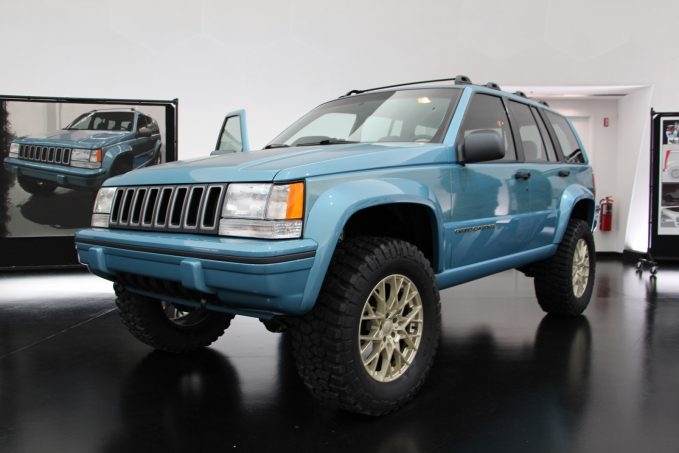 Based on a 1993 model Grand Cherokee ZJ, the Grand One celebrates the 25th Anniversary of GCs everywhere. Its upgrades include:
Cold-air intake
Free flowing exhaust
Dana 44 Axles
2" Lift
33" BF Goodrich Tires
The interior boasts a [car]phone and a Gameboy to make us all feel a little nostalgic.
2017 Jeep Safari Concept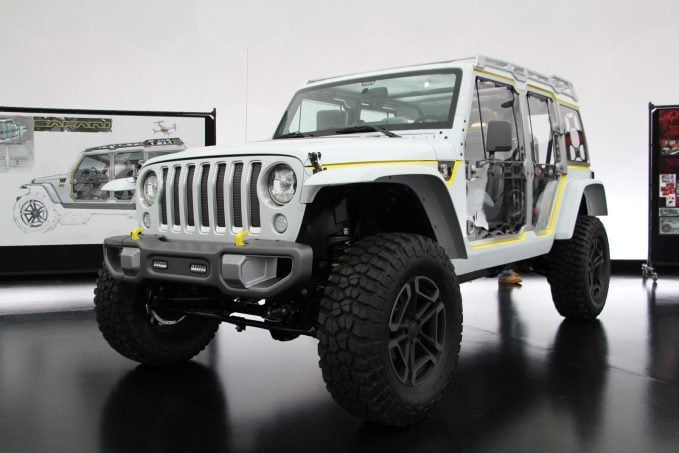 The Safari is based on the Wrangler, and emphasizes that the back passengers get a great view. The Safari also comes with:
Translucent hardtop roof panel
Aluminum cargo rack with a drone
raked windshield
boatsided rocker panels,
LED headlights and tail lights
Windoors
2" suspension lift
iPad in the dashboard
Integrated ARB compressor
2017 Jeep Trailpass Concept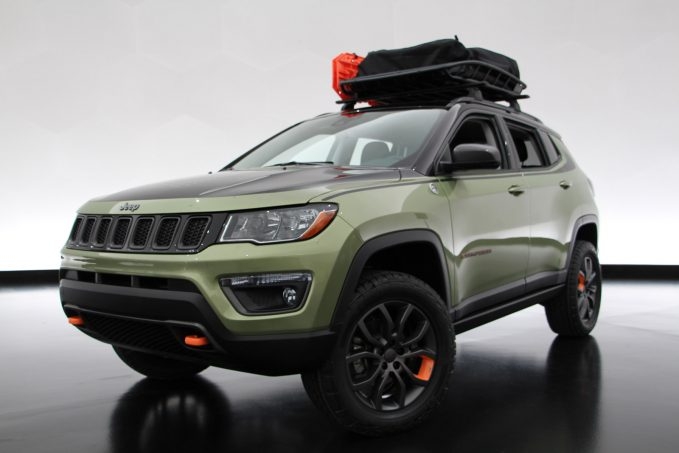 Based on the new Jeep Compass it's a cut above the Compass Trailhawk boasts a roof basket, in addition to:
1.5" lift kit
Cross rails
Rock rails
2.4 liter Tigershark engine
2017 Jeep Luminator Concept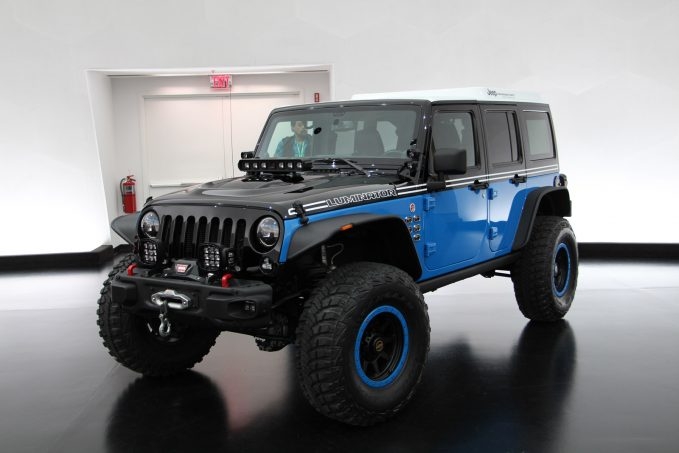 Another Wrangler based concept, the Luminator lives up to its namesake with an assortment of performance lights. The Luminator has:
Underbody rock lights
7" LED headlights
LED tail lights
A-pillar LED spot lights
Upper bumper LED auxiliary lighting
Low-profile integrated overhead LED auxiliary spotlights
Lights are important when in low-visibility areas on the trail.
2017 Jeep CJ-Sixty Six Concept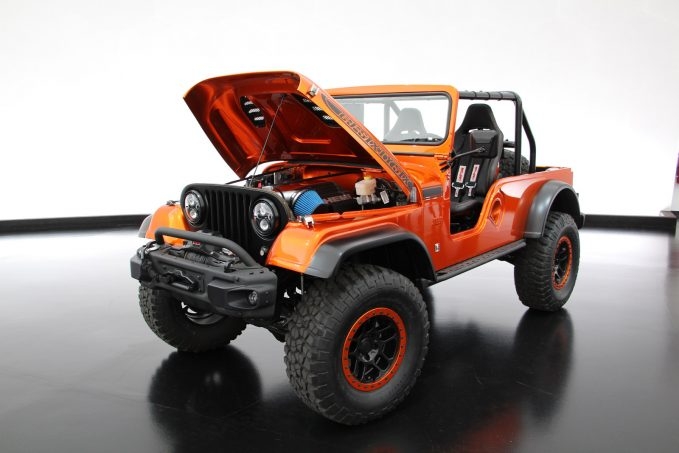 Based on a 1966 TJ Wrangler, this Jeep was at the 2016 SEMA show last November. The CJ66 features:
345 Crate HEMI engine
Mopar Cold-air intake and catback exaust
Dana 44 axles
This post was inspired by
motortrend.com
Which of the 2017 Moab Jeep Concepts is Your Favorite? Tell us in the Comments!
Click to Share!
Follow Us!