Of all the Jeep events 2017 has to offer, the 2017
Morris Jeep Event
is the biggest one to hit South Florida. Just four days after the dreaded Tax Day (April 18th), Morris 4x4 Center invites you to join us for our Annual Jeep Event, complete with sales, contests, prizes, food and live music.
Pre-Register today and avoid the lines!
The 3rd Annual Morris Jeep Event
This year's Morris Jeep event celebrates its commitment to serving outdoor adventurists with a redesigned, mobile-friendly website, new financing options, and live chat. But who needs a reason to meet like-minded people who love customizing their rigs with the best Jeep parts and accessories?
Here are the essentials:
Morris 4x4 Center
Annual Morris Jeep Event
2031 SW 2nd Street, Pompano Beach, FL 33069
Saturday, April 22, 2017 | 10:00 a.m. – 3:00 p.m.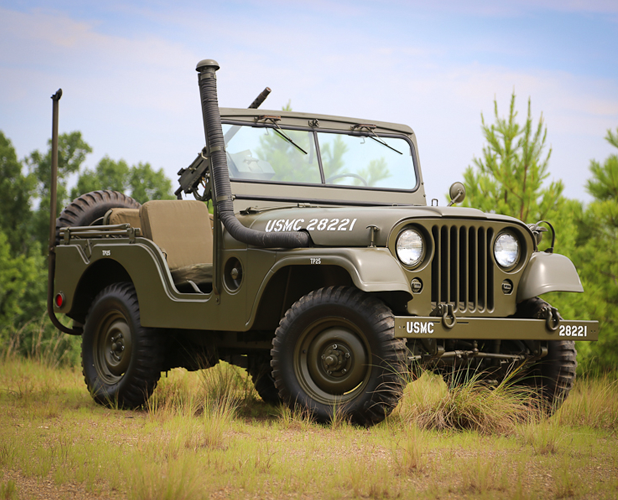 Remember this Jeep Beauty from last year's event? Immediately jump into action when you arrive by
Pre-Registering now!
It takes just a minute or two, and admission is free! This year, attendants can expect:
Show and Shine Contest
Jeep Club Contest (will your Jeep Club defeat last year's winner, Jeep Only Club?)
Thousands worth of Raffle Prizes
Scratch and Dent Sale
*Special Event Pricing
Kids Activities
Live Music
Food off the Grill
New Morris Swag!
If that wasn't enough, we will be hosting a bevy of special guests and vendors like Warn, Rigged Ridge, and KC Hilites, who will be showcasing some of their newest Jeep mods and products at their very own featured tents. Make sure your phones are fully charged to capture all of the unique Jeeps that are going to be on display. For those of you looking for answers to your Jeep's technical problems, visit Brandon's Auto Repair Tent for advice. Proceeds from the event will be donated to 4Kids of South Florida.
Don't forget to mark April 22, 2017 on your calendar. We'll see you there!
 Pre-Register today. Right now! Admission is Free.
Stay Current on Event Updates: