With so much anticipation in the air, Jeep fans cannot wait for the next generation of the Jeep Wrangler to hit the dealer's showrooms so we can all get a close look at what's new. While we know it will be a traditional Jeep "look," there's still much room for new and improved gadgets or options. The FCA is not spilling all the beans anytime soon. However, luckily, Jeep folks are everywhere on the planet, the world wide eyes and ears for the off-road crowd. So one way or another, if there's news, we will all hear about it pretty quickly.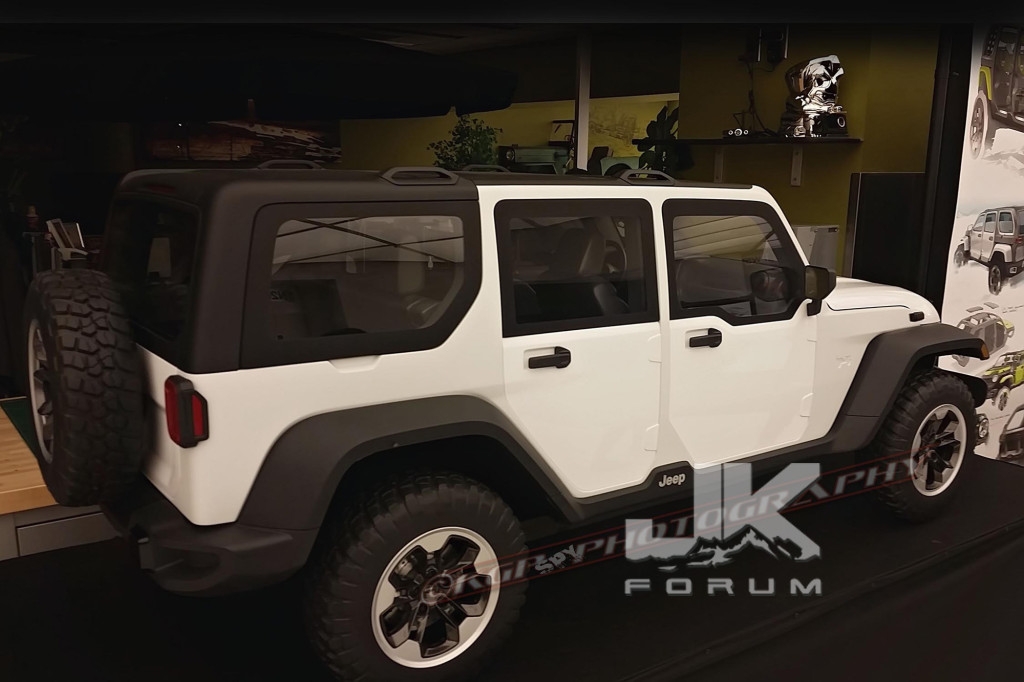 Jeep Wrangler or Renegade JL 
Take these Jeep images for instance. What are we looking at here? It appears to be a clay model (yes, car companies still do full-size clay models of cars. Thousands of pounds of clay a year!). It is sculpted to look like a Jeep, but probably more to test new ideas and concepts, rather than be a particular vehicle. The grille/nose alone looks more like a Renegade than a Wrangler of any kind. (it looks a bit to 'smiley' for us and not very aggressive). The top certainly is not something we are used to. Note the big grab handles. Those look like maybe a way to muscle off the removable top panels, or at least slide or move them? We wonder if they act as roof tie downs (for you know,
more cool Jeep gear!
). The third brake light is incorporated into the last top panel, so we are not sure how that would work out if the panel is removed (assuming you would have to unplug a wiring harness).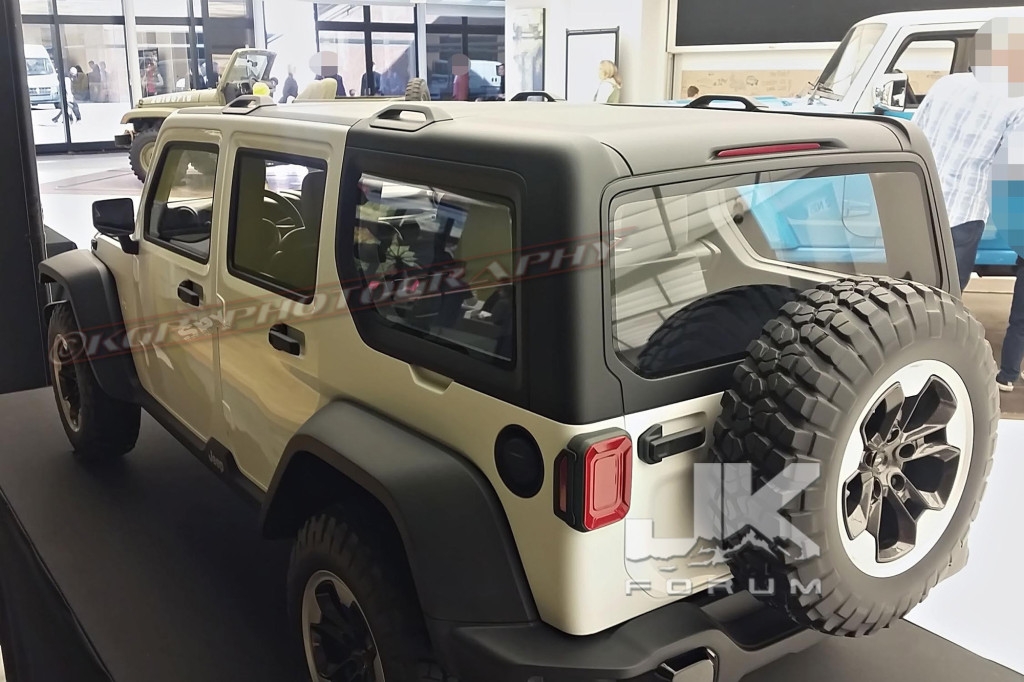 We like the small Jeep logo name between the doors, on the lower panel. There won't be any mistake as to what kind of vehicle just pulled up next to you. Especially if this puppy was riding on 35's, right? Note the side hood latches. They are horizontal rather than vertical. That is unusual but seems to give the front sides of the hood an odd look. It appears the side windows may be removable (note the hand space along the bottom of them to grab), and that the top's rear window will pivot up like a traditional Jeep Wrangler. So what do you think? Part Wrangler, part Renegade, what do you think the JL Wrangler will look like?