A Sneak Peak at Omix-Ada's OE Empire
While on a personal trip, I made sure to stop by the
OMIX-ADA
Headquarters in Georgia.  We were greeted with open arms and given a grand tour of their facility. One of the coolest things we got to see was their Jeep collection. I got to admit, it was very impressive and it was the first time I had even seen a Ford or Bantam Prototype. The owner and founder of OMIX-ADA is a serious Jeep enthusiasts and has been immersed in the Jeep industry from childhood. His family once owned a small Jeep dealership, and it was his dream to one day build a Jeep parts company. It seems his dream has become a giant reality. The warehouse alone could host 2 football games at the same time. I was interested and seeing their Research and Development department but was told it was off limits and under wraps. However, I was told that some great things were in the works for the aftermarket Jeep community. At the end of the tour my mind was blown, when i was shown that the logo for
Rugged Ridge
 was also a Jeep grill.
Hard to find Chrysler, Jeep Parts, We got them!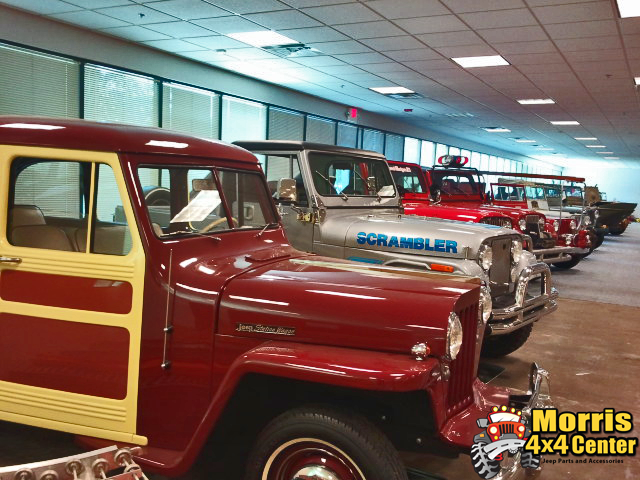 Omix-Ada's Private Jeep Collection would make Barret-Jackson Blush.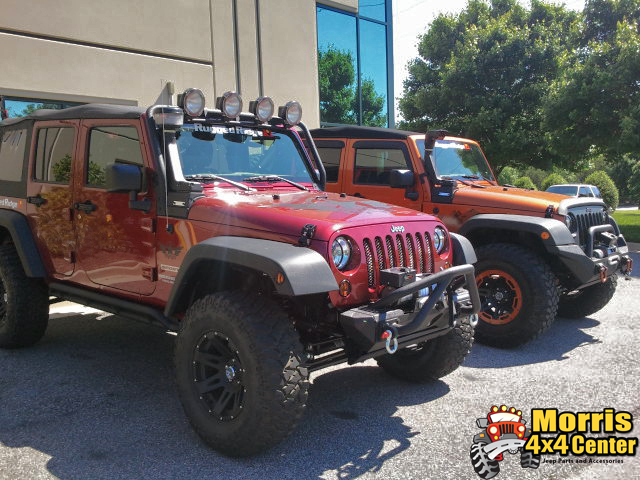 Jeeps every where you turned. In the building, Outside the building, And in back of the building.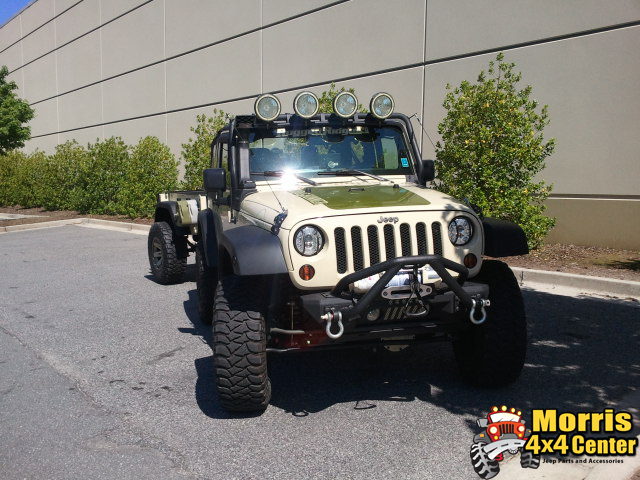 Special Thanks to Andy Thompson, Guy Haynie, Paul Firestine, and Henk Van Dongen for having us as guest and showing us around.