It's no secret how much you love to get muddy in your Jeep. Well now's your chance to get muddy in the Bantam Jeep Muddy 5k. Give your Jeep a rest and give your sun-burned skin a little mud therapy.
The 2016 Bantam Jeep Muddy 5K Race
This isn't just a 5k. It's a fun obstacle course complete with Jeep tires, tunnels and mud (lots of it). Organized by the Butler Outdoor Club in Pennsylvania. The race will take place at 8:00 a.m. on June 12, 2016. You've set your rig up to take on all nature has to offer, but have you got what it takes to conquer mud, hills, nets, and other objects that would bar you from your path to glory? As part of the Jeep Heritage Festival which runs June 10-12, the race proceeds will go to fund the Butler Outdoor Club. On site registration is from 6:30-7:45 a.m., promptly followed by the race. You can
pre-register online here
for $40. Race day registrants will pay $10 more. The Jeep Muddy 5K is for ages 12 and up, and is a great event for the family. Medals will be given to the best performers in the different age brackets.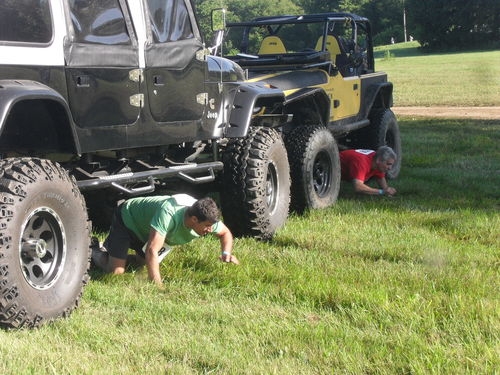 Registered participants will get access to the Bantam Jeep Heritage Festival as well as a tee shirt and refreshments. Make a great day out of it with this exciting race. Participating sponsors currently include your favorite Jeep parts brands Rugged Ridge, Bestop, Bartact, and many more.
Follow US!
Read More: