Bartact Supreme Jeep Seat Covers Ala Trek Armor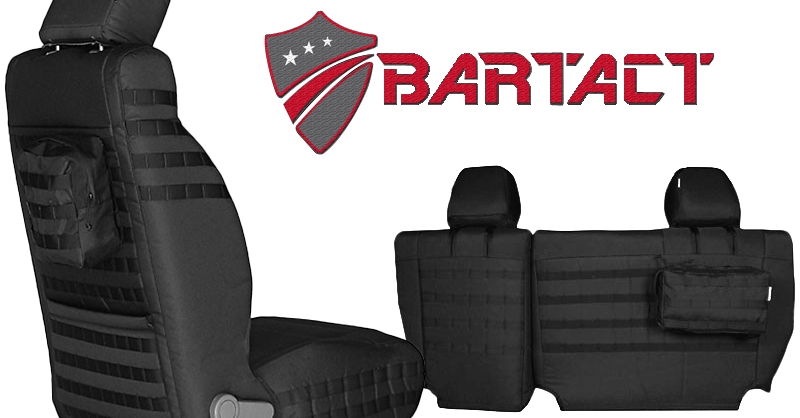 To continue their expansion and keep up with the high demand, they've incorporated new products and designs, along with a name change from Trek Armor to
Bartact
. So what does this mean for you and your Jeep? Along with the name change, you still get the same great tough products, with even more choices in styles, colors, and new products than have ever been available. In case you didn't know, Bartact (Trek Armor) produces custom seat covers. But it's much more than that. They have custom insert colors, stitching color options, lumbar supports, seat heaters, and more. It's no accident Bartact are experts at seat cover designs.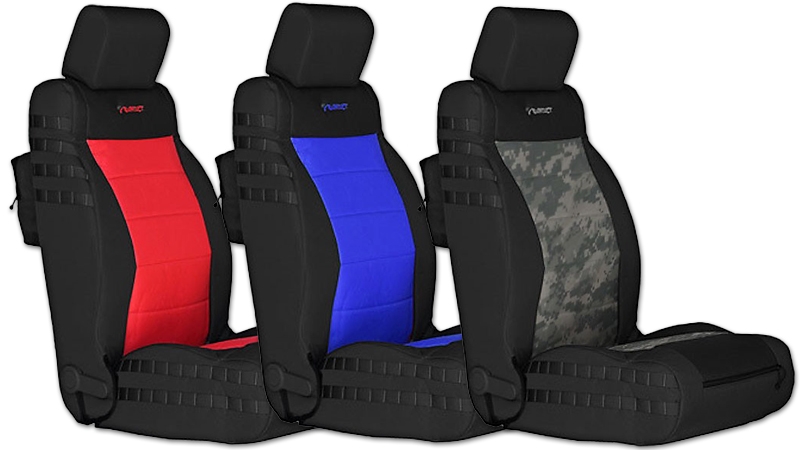 The only make their products here in America. No sublets, no overseas second hand work, no second hand materials. Their seat covers are made to fit a specific vehicle: no universal seat covers! When you purchase a Bartact Supreme Seat Cover, you don't have to worry if it's going to fit, or be too loose, or be to big or small. If you've heard of Trek Armor, and now Bartact, you know they also feature great storage options that many seat cover companies could never do. Starting with their zippered pouches, which are constructed right into the seat covers for durability and convenience.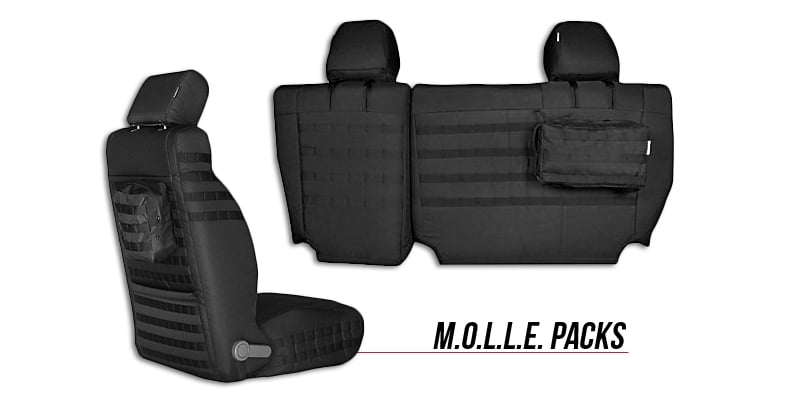 Then there's the unique PAL strapping system for use with all optional MOLLE accessories. Often including storage bags (2 of the 8"x8" for fronts, and 1 of the 16"x8" for rears) to gain you more places to store you tactical Jeep gear when on the trails and on the move. And just to quickly mention it here, Bartact has you
covered on your rear seats
as well as the front. They don't do anything half way! One look at the sewing, stitching quality, and materials of the Bartact Supreme Seat Covers, and you'll see why they're the leader of the pack immediately. You'll understand that looking at another low grade seat cover for your Jeep just isn't an option. You need a cover that's as tough and built to last as our Jeep, and that's going to be a Bartact Supreme cover. Your Jeep doesn't compromise, why should you? Check out Bartact Supreme Seat Covers now!