A good app goes a long way. Some are for entertainment. Some are for utility. And some are just for fun. Today we're sharing some of the best Jeep apps you can find out there. Now level with us - some of these can be used for non-Jeep vehicles. Some of these are specifically for Jeep owners. But be sure these can be used in your Jeep or even when you're in the house or office. So check 'em out.
Jeep Apps of All Kinds
You can do a bunch of stuff with the Jeep app. Some features include:
Detailed Vehicle Info
Operating Instructions
Dealer Locator
Parking Reminder
These features aren't bad. But the good stuff is reserved for Mopar Owner Connect, Their, you can receive info on your vehicle, recalls, service contract details, upcoming maintenance based on your records. You can also contact a rep via the app who'll answer some of your Jeep questions.

We thought you might like this little diddy. ORV Trails is part of an all-new set of digital tools by RiderX designed to help you ride your off-road vehicle more often and in more places. Download this app for the next time you are going trailing. This app is full of features with lots of maps supplied and approved by active members.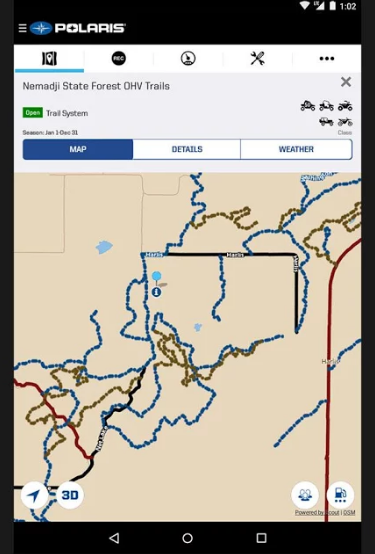 Dashdroid allows you to quickly access apps while driving. Dashdroid touts itself as the "Safe Driving App." Dashdroid allows you to use voice commands while driving. It allows you to:
Check the Weather
Change a Song on Pandora/Spotify
Make a call
Autoreply Texts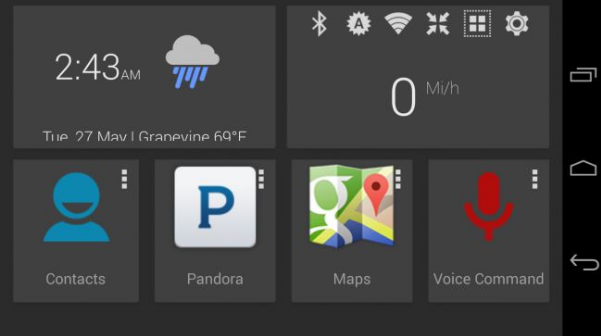 Make sure you check it out to see the full capabilities.
We could only find this app for the iPhone. It's a pretty cool app. It turns your iPhone into a dashcam, allowing you to switch between multiple resolutions, track your location, and know when you're driving too fast. Dash cams are pretty  helpful, especially when trailing. so check this out.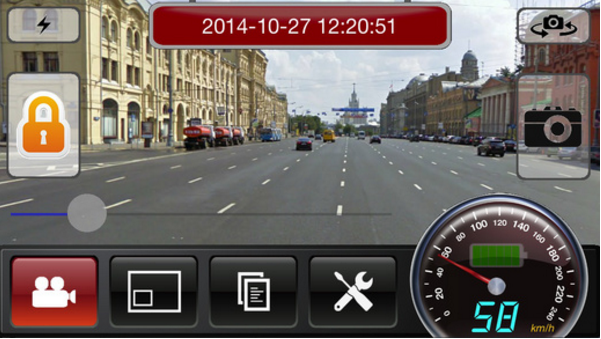 You'll find a few of these types of Jeep apps. This one has 4.5 stars and features:
Jeep & Off-Road Discussion Forum
Galleries
Reviews
Links
Articles/Classifieds.
Check out the app on droid platform too.

Much like the app above, this one is tailored to Wrangler owners. Join the community so you can:
Post Questions from the Trail
Upload Photos
Stay connected Wrangler Enthusiasts
It's also available on droid.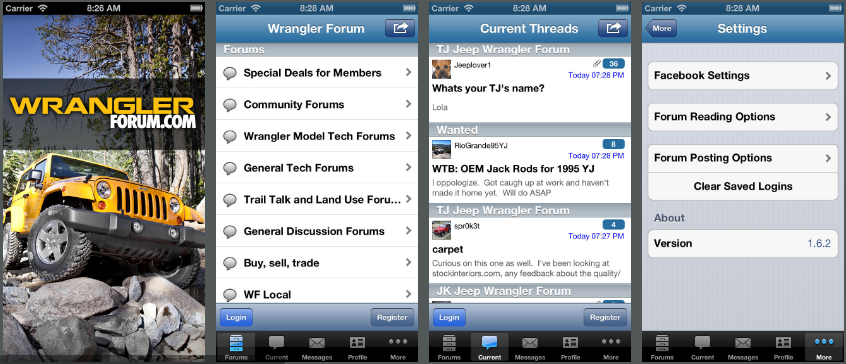 This is probably one of the most useful apps you'll find for your Jeep. This application can help reduce the risk by displaying a clinometer, also known as a tilt meter, using the accelerometers built into your device. Use this app to figure tings out with ease. You can get the droid version here.

This one is the Cherokee Jeepers. We know that Cherokee and Wrangler owners make up the largest part of trail riders out there. so we needed to make sure we found an app devoted to each one respectively. Pick up the app to access forums for tips and handy info. Get the droid version here.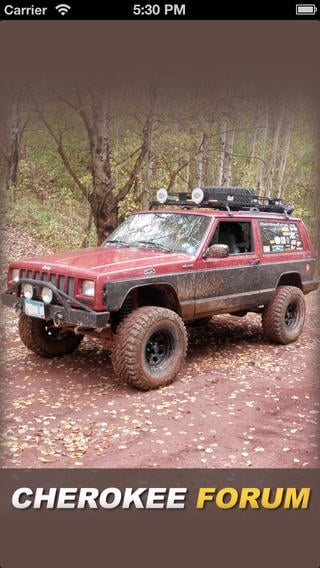 What are your favorite apps to use for you Jeep? Tell us in the Facebook comments section!
Follow Us!
Read More: