Can't Stop Watching 1960 Willys Restoration Video
Get a load of this 1960 Willys restoration video. Before it started I was like, "11 minutes?! That's entirely too long for a Youtube video!" And as the video progressed I couldn't look away. Hit play and see for yourself. Maybe you can manage to quit watching before the end, but I think it's easier said than done.
Jonathan Ward of Icon 4x4 Customs did a bang up job with this Willys Overland Wagon. What kept me watching wasn't just how good the Willys Wagon looked. It was the story behind its past and how it was brought back to life with some pretty clever re-engineering without compromising on its classic looks. This  2 wheel drive Jeep boasts a laundry list of custom features. Check out some of them below:
Built for maximum ride comfort with a locking rear differential for snow and ice
Subtly hidden in-dash heating and ac - repurposed original heater control knobs to control the new modern climate control system
iPhone anchor on driver side with lightning dock for voice command, maps, and music
Wooden runners on the floor in the cargo area
ARB fridge mounted with its own 12v battery
Speaker grilles painted from black to body color
All original glass
31" tires
GM 5.3 aluminum fuel inject 340 horse, 39 torque
Custom trombone for the horn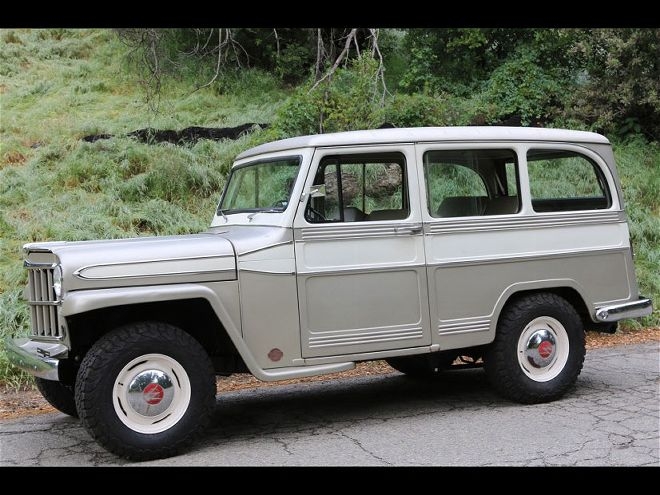 In case you didn't make it through the video, this little bus was used as a bus to pick up kids for summer camp. It's only other duty was to make runs into town for visits to the doctor when kids from the camp got inured. The camp closed in 1980s. We thought it was a pretty neat little find thanks to
Fourwheeler.com
. You can follow
Jonathan Ward and Icon
Customs to keep up with all the amazing custom work they've got coming down the line.
What do you think about this classic Willys Overland Wagon? Let us know in the comments!
Share This Post!
Follow Us!
Read More: