The first Commando Tactical Edition Jeep was sold at an auction in Palm Beach, FL. As a result, the Patriot Foundation will be receiving a $225,000 donation. Www.thepilot.com relays that the Commando Edition Wrangler was donated to the foundation by Hendrick Dynamics and
Transamerican Auto Parts
. Transamerican Auto Parts owns several
aftermarket parts brands
. You'll recall Hendrick Dynamics from
this post
.
Patriot Foundation Supports Military Families
All proceeds from the auctioned off Commando Wrangler will support families of airborne and special operations soldiers.
The Patriot Foundation
assists families with child care aide and scholarships. Aide goes to families of wounded or injured soldiers. The foundation also provides spouses of fallen and disabled veterans with job training and development. Dealer Services International (a division of Transamerican Auto) has made the Commando package available to dealerships across the nation. When a Commando Edition Wrangler is sold, $250 dollars is donated to the Patriot Foundation.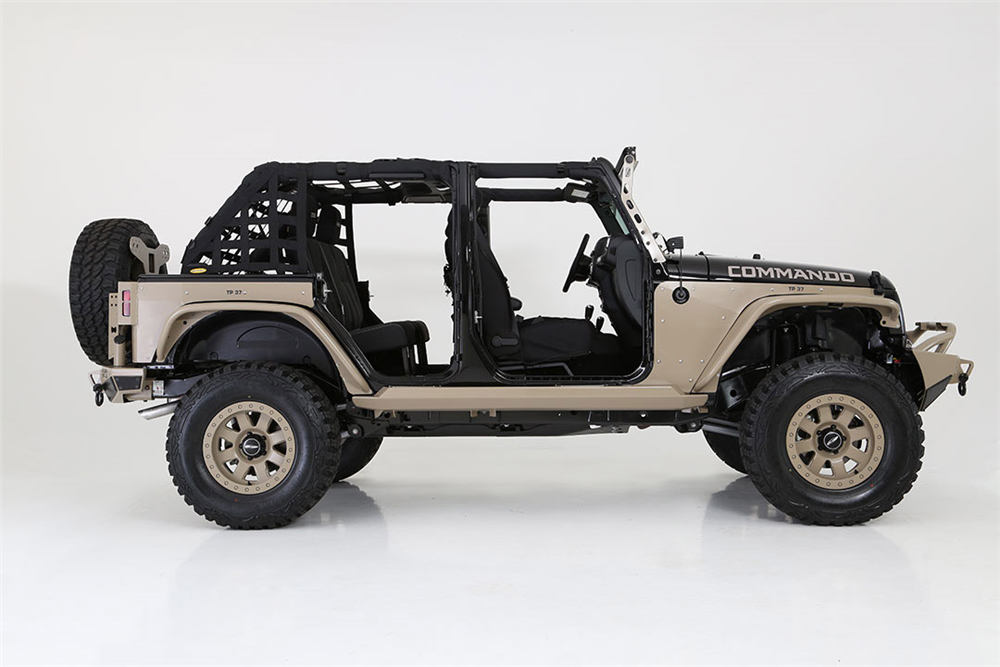 It's always good to see Jeep related organizations giving back, especially to the people who have served our country. The Jeep that was auctioned off features a unique patriotic image which was executed by Kristian Baena of Zac Brown's Customs. The Commando Tactical Edition Jeep Wrangler is styled after the original Hendrick Commando, which is used in the armed forces. It boasts a variety of tactical applications and can traverse many types of rugged and harsh terrain conditions. You can see all of the exciting things Hendrick Dynamics is getting up to
here
. You can see the original post
here
.
Social Media:
Read More: