Oregon Couple Jared Simpson and Jen Usinger are the latest Jeepers to catch the "Jeep across Africa" bug. We recently reported on
Dan Grec
, the Aussie with a free spirit and custom Wrangler. This time, an American pair has decided to take on the challenge and explore the continent too. Using Snort, their 2007 Wrangler Unlimited, they'll trek more than 25,000 miles over 2 to 3 years. This isn't some seat-of-their-pants trip though. They've been planning and saving for this event for a long time. They First visited South Africa on their honeymoon and returned to watch the World Cup.
Snort Takes on Africa
Part of their preparation has been giving Snort a massive overhaul. The '07 Wrangler was sent to Bruiser Conversions in Florida (remember the
JK Crew
?). There, Snort was affixed with a diesel engine, a snorkel, tires, axles, and more. With African roads being more rugged, he was now prepared to take on the terrain. The couple broke in the new rig by driving it all the way back to Oregon. Before he can hit the ground running, he'll spend 35 days in a shipping crate.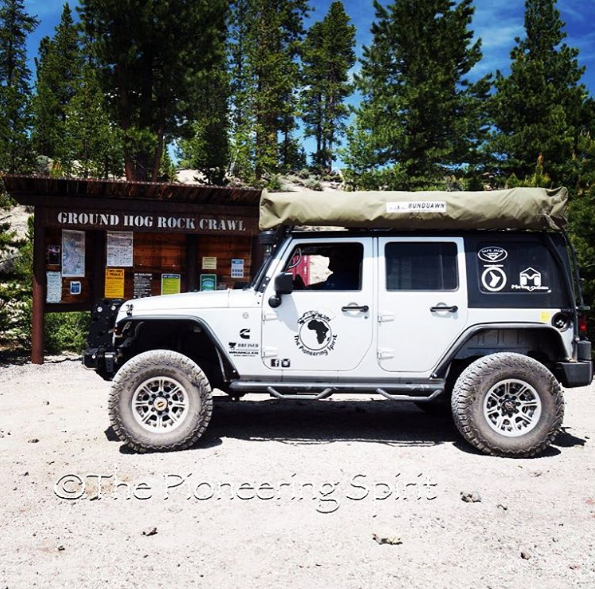 In true Jeep spirit, the couple has mapped out a flexible route. They have a general idea where they are going, but want to exercise their freedom and take the road as it comes. One of the draws of Africa is that it has "all levels of human civilization," said Simspon. They didn't want to wait much longer to take the adventure, because it requires a certain amount of physical strength and dexterity. You can follow them as they take the Wrangler across Africa via
their blog
. They also have an
Instagram
account. They'll be posting on both platforms as they go. They'll be covering around 150 miles per day and keeping in touch with other travelers to stay ahead of any difficult or unsafe situations.
What do you think? Ready to take Africa on yourself? Tell us in the comments!
Share This Post!
Follow Us!
Read More: