Crawlin' Comanche Conquers Utah
This crawlin' Comanche really gets after it! Watch in awe as this Comanche takes on The Maze and Double
Sammy in Sand Hollow, UT
. Both trails are rated at 7+,8+ depending on conditions. Much appreciation to
Dan Pulsford
, who's got some sweet pics of the Comanche Chief on his Instagram page. With lots of talk surrounding the new
Wrangler truck
, it's great to see what Jeepers have done with their own trucks. The Comanche was recently resurrected as a concept for
Moab's 2016 Easter Jeep event
. The old one (
Comanche MJ
) was based off the Cherokee XJ. Both vehicles are compact trucks but 2016 concept was based on the current Renegade. This new concept was not as well-received as its big brother, the Jeep Crew Chief. No big deal though because it was only a concept. Neither will be put into production, though the wrangler truck may have some elements of the Crew Chief.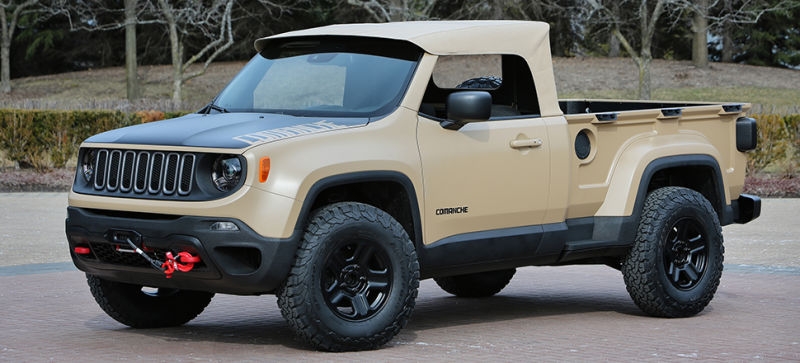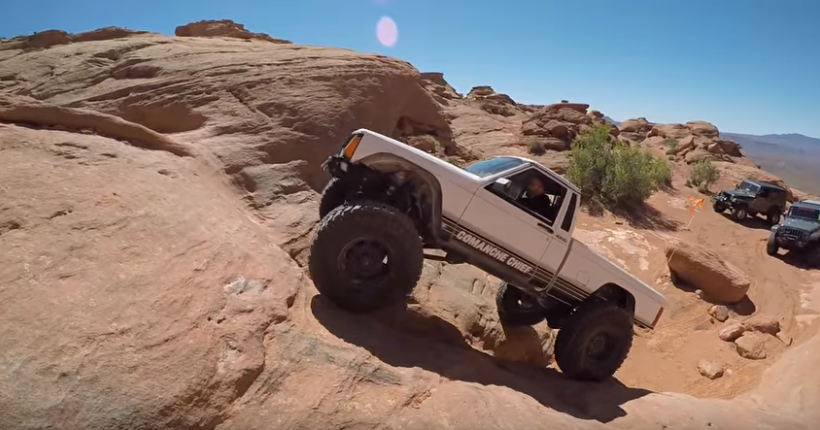 We've seen some impressive crawling, and some scary crawling too. But this crawlin' Comanche is probably one of the most capable Jeeps (pound for pound) we've seen yet. It's also good to note that the driver has got some really good spotters helping him out. Without them, the truck may have come out with a lot more trail booboos.
What do you think of the classic Comanche crawling all over the place? What's the hardest trail you've ever taken on? Tell us in the comments!
Share This Post!
Follow Us!
Read More: