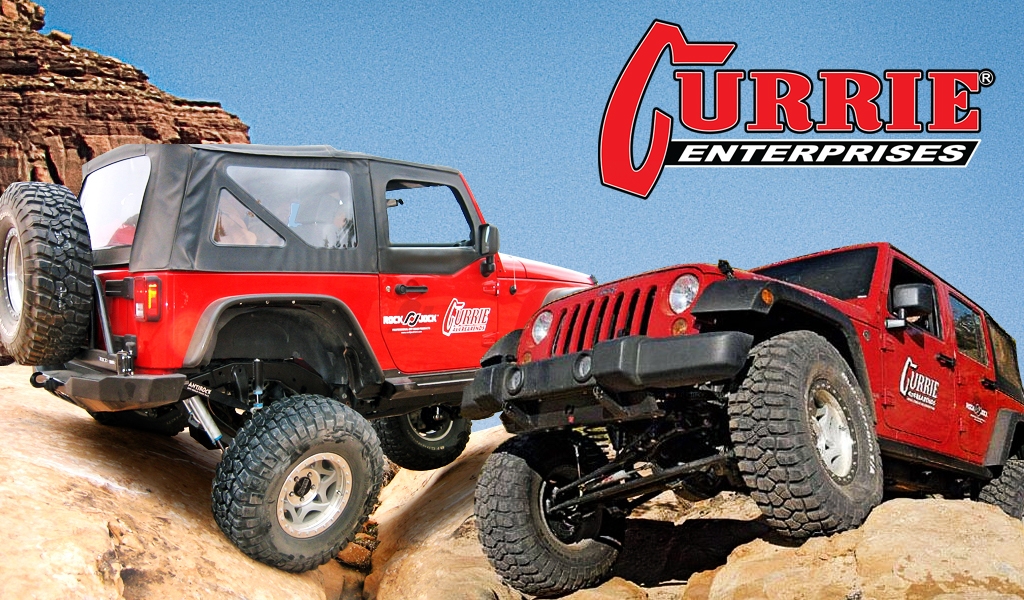 There's no doubt that the name
Currie Enterprises
is a leader in the 4x4 business of rearends and axles. Any offroad driver or mechanic worth his salt knows the name, and the tough, battle-ready parts they make. Sure, there are plenty of followers out there, but to be a leader, you've got to keep challenging yourself.  With new products and innovative ideas, Currie continues to step up to the plate, and give offroaders the parts they need to accomplish their goals. Now Currie introduces their hottest product yet - the RockJock 60!
Close Look at the RockJock 60 by Currie
Before you decide on the next 60 series rear end to beef up your Jeep with, take a good look at the Currie RockJock. It has an SAE 206-T6 aluminum casting. So it's lighter than a traditional 60 rear axle setup. Having your Jeep built like a tank is one thing, having the weight of one is not useful. To keep this rearend surviving the most brutal conditions, Currie uses a flow-thru circulating oil system design (exclusive to this 60 unit). So bring on the trails and rock climbing, this unit is ready to get you there. Of course, it has larger than stock pinion bearings, thicker diameter wall tubes (on complete axles), and it will even except your favorite ratios from stock and aftermarket ring and pinions setups. Currie has included threaded bosses to accept suspension brackets mountings, or parts such as skid plates.
Heavy Duty RockJock Accessories
Don't forget the Currie RockJock 2 piece super duty axles. Made and designed with billet 4340 chrome moly externally bridged axle end yokes, these offer extreme strength for your rock crawling needs. To take your Jeep even further, Currie has developed RockJock one ton knuckles, made from 356T6 aluminum. They're modular, and symmetrical. They allow you to mount upper and lower steering arms, and will even accept Wilwood Dynalite calipers. To keep them simple and mechanic friendly, they use common Ford F450 bearings, ball joints, and inner knuckles. These can be used on the left or right side, front or rear (steer).