Hey, when it comes to parts, I mean, that's what we do. We have parts for all kinds of Jeeps, since the 1940s. We get our parts from well-established companies that specialize in Jeep parts, and great off road 4x4 stuff that's seriously cool. But when it comes to parts for a 2018 Jeep Wrangler, well, we don't have a time machine, so we can't make any promises there. But one lucky Jeep owner might have just received a part that indeed, could be off a pre-production or next generation Wrangler. All without firing up Doc Browns Delorian.
Detroit Scrapyard Sells Unreleased 2018 Jeep Wrangler Hood
Posted on
JLWranglerForums.com
, a member there ordered what he thought was a replacement hood for his
2014 Hardrock JK Wrangler
. Upon receiving his hood, it wasn't quite like his original one when he went to bolt it up. It was actually around 2 inches longer! It was also complete with a white paint job and decals. As far as he could tell, there were no MOPAR numbers stamped anywhere on the part. (numbers which might have shed some quick light on what the hood might have been). The reputable salvage yard in the Detroit area that shipped the hood mentions that they do receive vehicle parts from the FCA. So there might have been a "mix-up". Reports say they asked for it back. Currently, the FCA has not commented on the matter. The hood does bolt up, and would probably fit if not for the extra two inches out front, causing an overhang.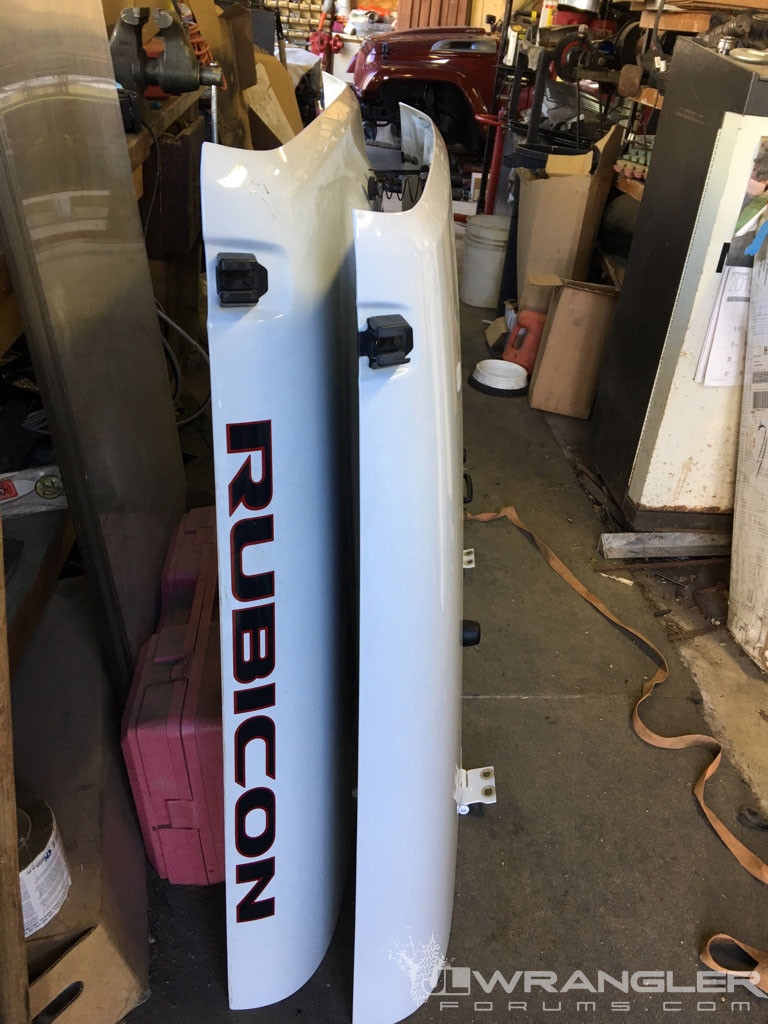 Since the
next generation of Jeep Wrangler in late 2017 or early 2018
hasn't been announced (other than concept vehicles or maybe some spy photos) it makes sense that the next Wrangler would not look too much different than the current model. There'll be changes for sure, but the basic design, the iconic Jeep body, should still be at its core. So the mystery presents itself, what does he have? A unique piece of Jeep history, one of the first parts off of the 2018 model? Or something even more unusual? If the hood was used in testing, it could be a one of a kind item. Now that's something to hang over the mantle for a cold winters night. When off-roaders are swapping those long evening Jeep tales. "Remember when Grandpa got that Jeep hood from the future?"