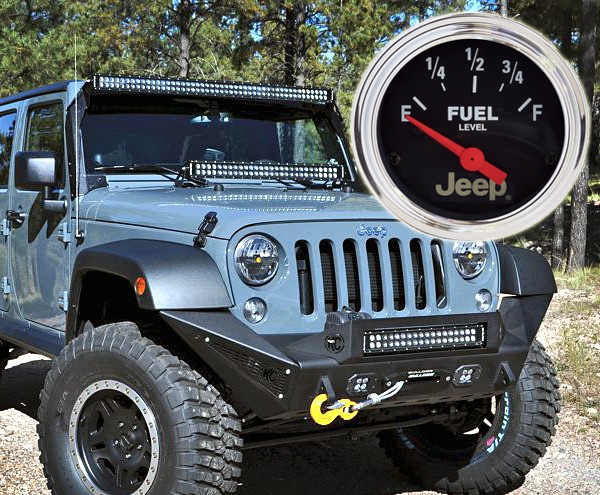 You know, it doesn't matter if you're a long time customer, or a new one, you should feel free to reach out to us when you have a question about a product for your Jeep. We've been doing this a long time, since around 1991. So chances are, whatever question you have about Jeep parts, we've probably answered it before.
Jeep Questions and Answers
We work closely with the manufacturers whose products we sell. Lucky for us, we carry high quality brands, and that means there's a lot of tech information and support for getting you the right part you need. That's not to say our Sales and Tech folks are clairvoyant, or can do voodoo magic, or maybe give you the next powerball winning numbers. But if you need to know about the
Bestop Trektop Pro
, or the
Rough Country 4-inch lift
, or maybe some new
Rugged Ridge wheels for your Jeep
, you contacted the right people. With the thousands of parts available for a Jeep, it can be a challenge to pick just the right ones for your Jeep. You might have a question, like, "Do LED lights improve gas mileage?" (not really) or "Can I get a 14-inch lift on my JK Wrangler?" (not likely) or maybe, "When will Rugged Ridge be coming out with the Tactical Ops Curb Feelers (we're not holding our breath). I mean, LED lights are a great accessory to add to your Jeep, there's no doubt about that. LED lights are one of our biggest sellers for off road Jeeps, and
we carry the best brands for lighting accessories
. But get you better MPG (Miles Per Gallon) ? No. BUT ....(and you know that's coming) ...  if you run a Hybrid, or better yet, an electric vehicle, where every watt effects your power consumption, then, well, an LED bulb (one that uses less power) might give you better "mileage" from your battery. But on a gas fueled vehicle, there's no correlation between miles per gallon (MPG) and LED lights. But it doesn't hurt to ask, right? That's why we're here. Seriously though, If you're not sure about a product,
we are glad to help you narrow down what it is you need for you particular Jeep
. Whether it's a CJ, an XJ, or even a YJ, we speak your language.
You got questions, we got the parts. Let's do this.
.