Drake Offroad Products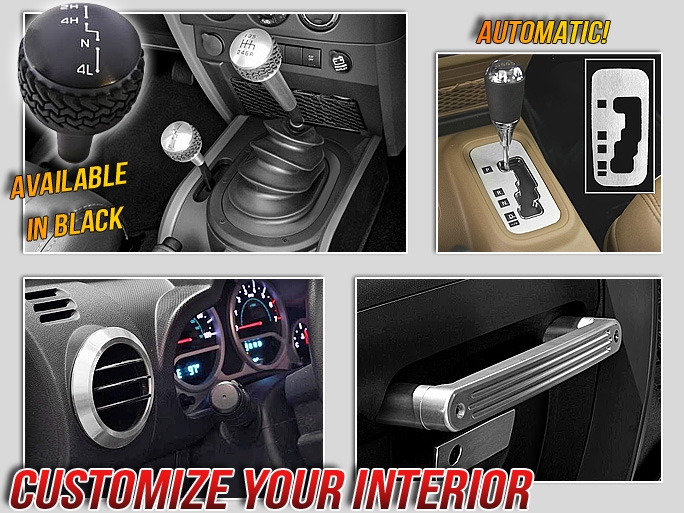 Now that you have a Jeep, you want to have it stand out from the crowd and make your own statement. While you can go the full bore, extreme lift, zombie exterminator, car crushing monster, we know a lot of you just want to add some spice and maybe a few practical accents. Maybe you want to start out slowly, and ease into the big stuff. Or maybe you want to add a few things you can do yourself, without a lift and $ 10,000 worth of tools. Well,
Drake Off Road Products
just might have something for you ... Drake accents have been popular sellers here at the Morris 4x4 Center. They use machined and billet aluminum materials, for both the interior and exterior of your Jeep. Their products are designed to compliment each other, and give you a look of sophistication and style, but don't drain your wallet while you're getting it done. One great thing about these products is most of them install in just a few minutes, with a minimum of hassle, and often, no tools are needed. Making them something a Customer can add to their Jeep at anytime by themselves. For the interior, they make a long list of trim parts that work together, to allow you to get the look you're after. Interior parts include great items such as:
Vent Bezel Trim
, Grab Bar and Glove Box Trim,
Shifter Bezel Trim
, Radio Knobs,
Cup Holder Trim
, 4WD Selector and Shifter Bezels,
Shifter Knobs
, and others. You can add or mix and match the parts into your own style on your Jeep. Recently, they've added a new product to their interior line, an
Automatic Shift Plate
 for those with an automatic transmission equipped Jeep. Drake Offroad continued their styled products for outside your Jeep as well, with items to spice up the exterior. The most famous products they offer are probably their
Locking Billet Fuel Doors and Caps
. Those parts are hot. The other incredibly popular must have part is their Grille Inserts. You can get those in a polished or brushed finish, or even in black.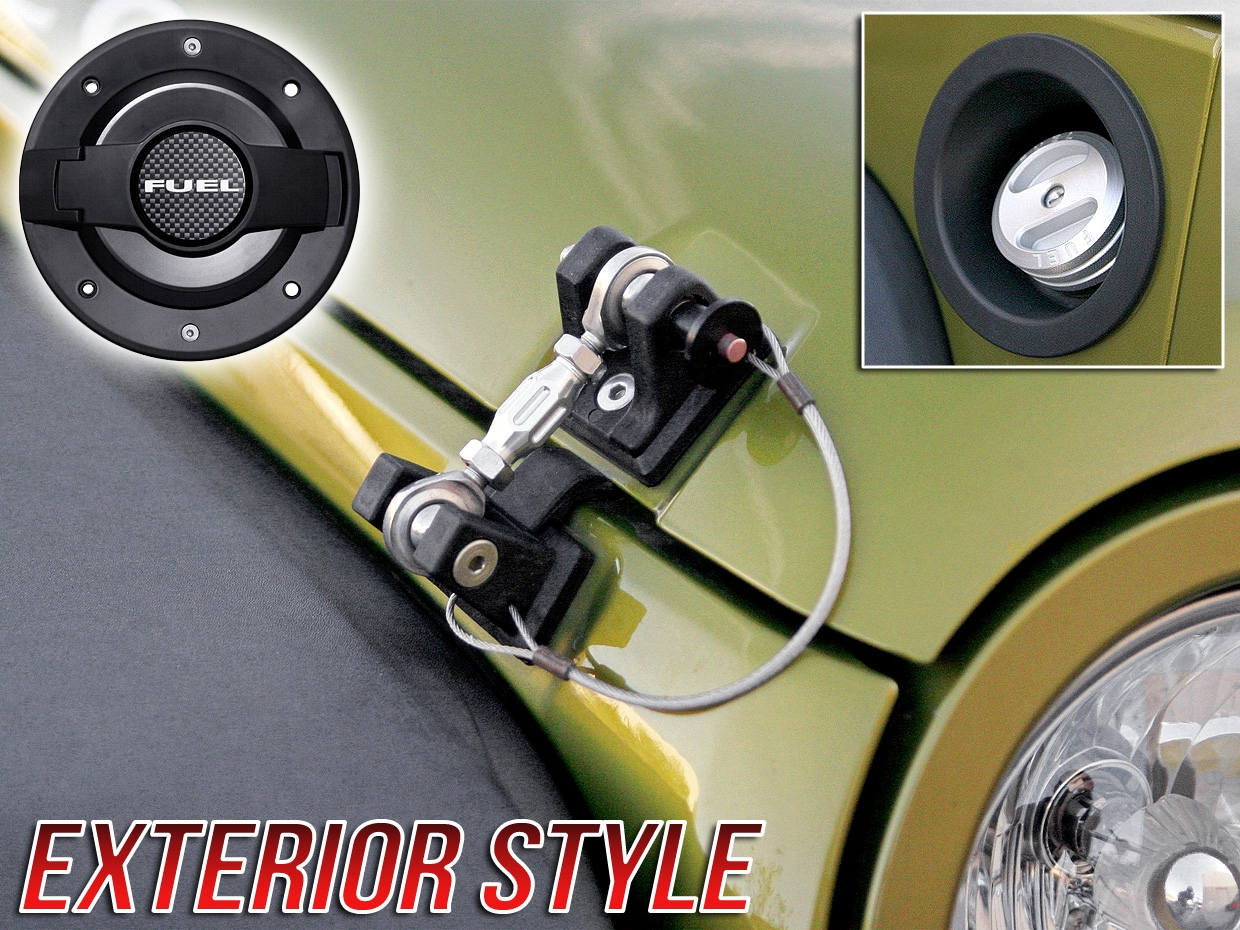 Additional exterior parts include: Billet Aluminum Door Surround Knobs,
Billet Hood Hold Downs with HEIM Joints,
Billet Aluminum Radio Antennas
, Billet Hinge Hardware, and Black Anodized Sill Plates. Obviously,
Drake Offroad
can make the outside of your Jeep just as fashionable as the inside. They continue to offer new products, including their new Exterior Handle Inserts for JK model Wranglers.. In addition to custom accents, Drake makes practical items as well. For the interior, it's their Driver's Storage Pocket, or the Dash Console Tray (very popular!). They make some Emergency Brake Handle Covers, which feature an embossed "Since 1941" to make them unique and a tribute to the iconic Jeep vehicles.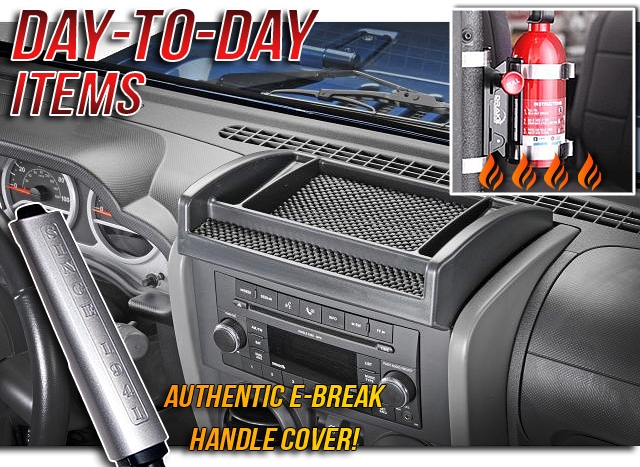 A new item just released is their
Fire Extinguisher Mount
. We're excited about this one. It's NHRA approved, Drake machines it from T-6061-T6 billet aluminum, and is anodized, and features a laser etched logo. It has a quick release knob, meaning, you can pop that extinguisher out of the mount is a second. Safety is always a concern when trailing, and this modern mount keeps your extinguisher within quick and easy reach. For under the hood, Drake Offroad manufactures a host of products to dress up the engine bay. Some of those products include:
Billet Engine Caps
, for many fluids such as P/S, Oil, Coolant, and others.
Billet Dipstick Handles
help make those more visible to the eye and better looking as well.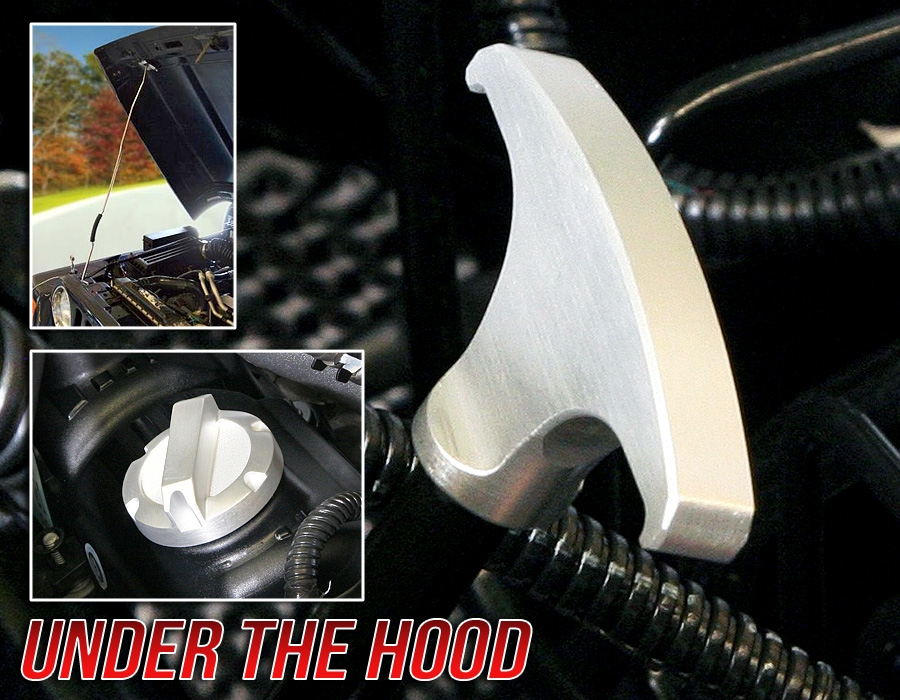 For those that want to get a little more involved at customizing and upgrading their Jeep, Drake Offroad makes several products to help you. For instance, their excellent
Stainless Steel Hood Props
, and also for your TJ Jeep engine, they make
Exhaust Headers
. If you are running a Dana 44 axle, they manufacture a very cool Tread Design Differential Cover. New products now include their JK Wrangler Cowl Covers and their Stainless Steel Tail Lamp Guards. The thing about Drake is that a lot of their parts are unique to them. They aren't cranking out cookie cutter products that look the same as everyone else. But rather, they have some innovative designs that not only look good on your Jeep, but also make it stand out from the crowd. Step up to some Drake Offroad products, and make your Jeep unique to YOU!