The 2017 Easter Jeep Safari event, also known as Moab Jeep week, is upon us. In keeping with tradition, Jeep is slated to unveil about 6-7 concepts. Today, we are able to get a sneak peak at two of the mods that will be showcased at the event where every Jeeper wants to be.
Get a Glimpse of Two Easter Jeep Safari 2017 Concepts
Moab Easter Jeep Safari 2017 dates range from Saturday April 8th through Sunday, April 16th. Representing Jeep in fine fashion are two concepts known as the Jeep Quicksand, and the Jeep Switchback.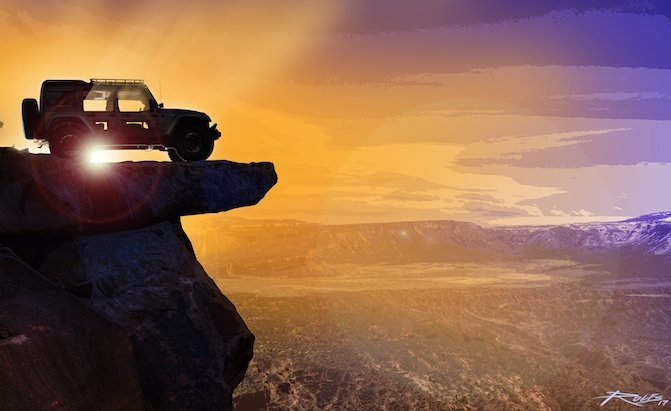 While there isn't much information about the two Jeeps at this time, we will surely be able to update you about these two and the rest of the lineup by the end of the week. We do know, however, that these bad boys will be trail ready, and we're looking forward to seeing some footage of them as it becomes available. If they're anything like
last year's concepts
, we're in for a treat.
About Easter Jeep Safari 2017
Hosted by
Red Rock 4-Wheeler, Inc.
, Easter Jeep Safari attendance has skyrocketed over the last few years as Jeep and off road enthusiasts add the event to their bucket lists. If you want to join in on the fun, check out the 
Easter Jeep Safari 2017 registration details
, as spots are filling up fast.  You can also see the Moab Jeep Week trailing schedule using that link. This post was inspired by
AutoGuide.com.
How do you feel about the Concept teasers? Tell us in the Comments!
Click to Share!
Follow Us!