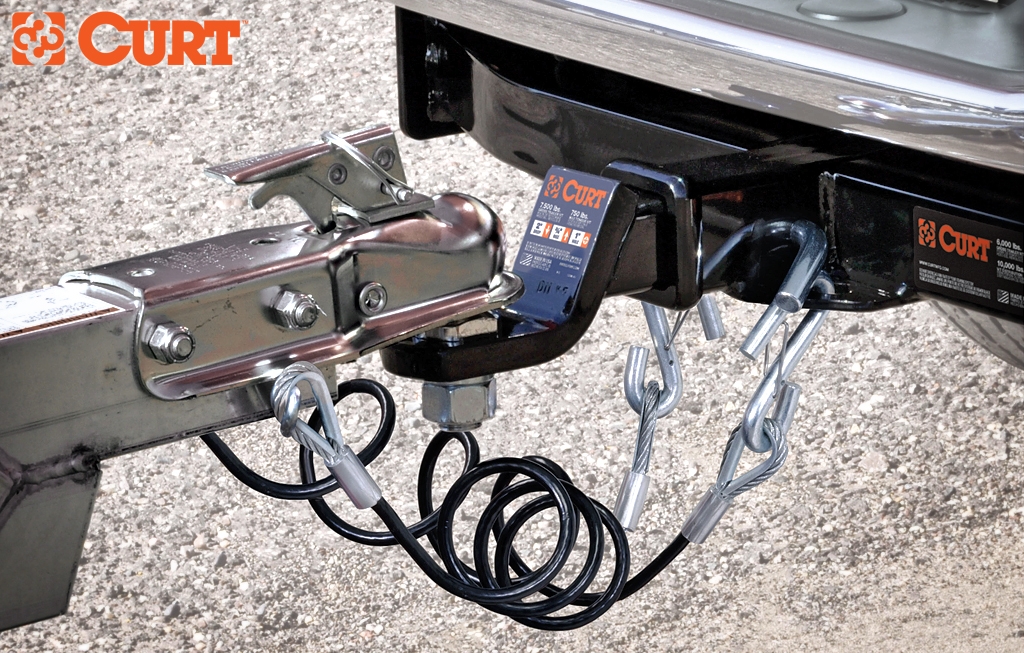 Just want to remind everyone that we have even more products from Curt. You may have seen our article on the Curt Tray Style Bicycle Racks, but they offer much more. When it comes to towing and hitches for your Jeep, Curt is the worldwide brand that's known for it's innovative, yet tough products.
CURT Drop Hitches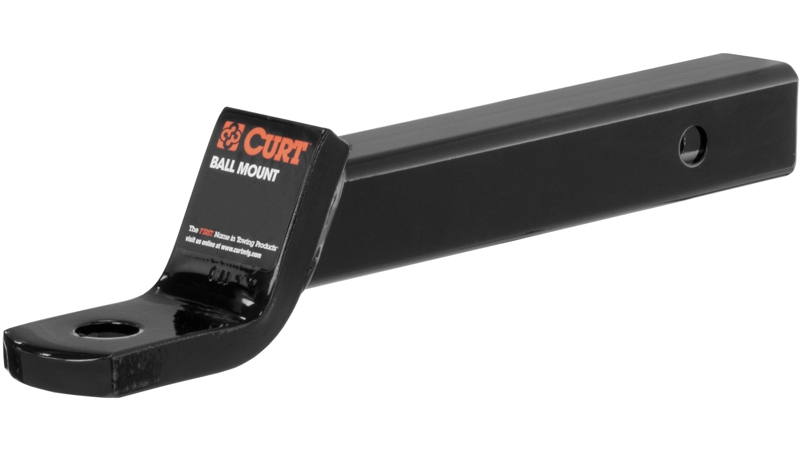 Drop hitches are the part that slides into your receiver on your Jeep or truck. They're available in different widths, such as 2-inch, which is the most popular, and the most common. Most Jeep accessories use the 2-inch size as a standard. The hitch is the actual part that the trailer ball bolts onto. Some people who tow a lot, or tow different kinds of trailers, might have more than one receiver in their garage or in the truck, simply because it's faster and easier to swap out a hitch (seconds) as opposed to swapping out a different size hitch ball (a few minutes with a wrench). Drop hitches have different "drops" to them because of the height of the vehicle and how the tow hitch itself is mounted on the rear. The height of your trailer can differ too. So it's best to line up the trailer's front hitch end with the receiver end on your Jeep or truck, and see if they are around the same height. If your trailer end is lower than where the receiver goes, then you need a drop hitch to keep the trailer level correctly. Do this test before ordering one, and make a basic measurement.
CURT drop hitches range from 2 to 6-inches.
CURT Receiver Hitch Extenders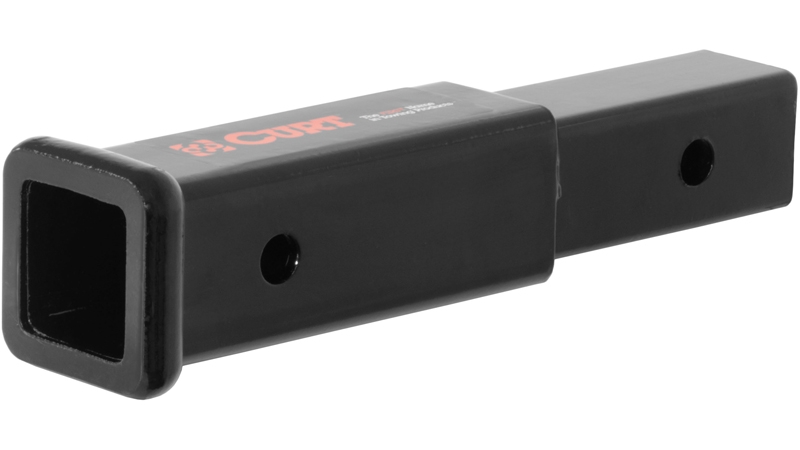 The receiver extenders are made to allow the receiver to be attached further out from the vehicles hitch. You may want to use these to clear something on the back of the Jeep, or to give you more room between the trailer and back of the vehicle, such as when you turn or backup. If you have an accessory on the back of your Jeep, such as a rack carrier, this can extend that further away from your Jeep's spare or other accessories you may have bolted on.
CURT Hitch Extenders are available in 8 and 14-inch lengths.
CURT Hitch Receiver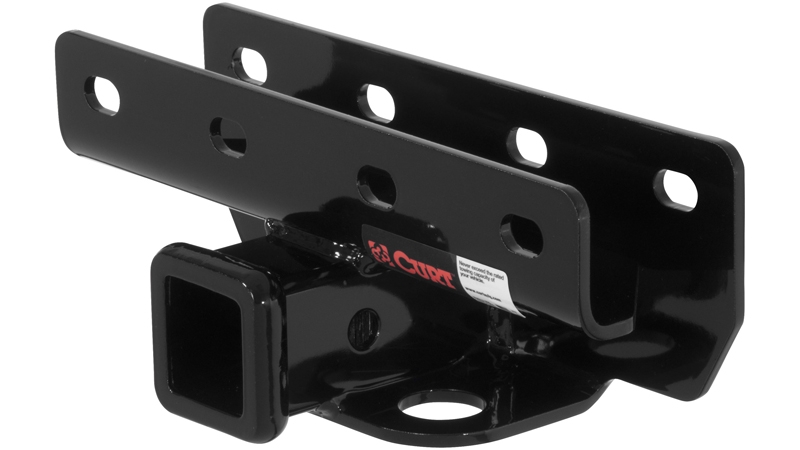 CURT makes a hitch receiver
specifically for the Jeep JK Wranglers
. It has a 350 lb tongue weight capacity and a 3500 lb trailer weight capacity. Of course, it can also be used to mount a rear Jeep accessory that uses a 2-inch receiver slot as well.
CURT Hitchpins and Locks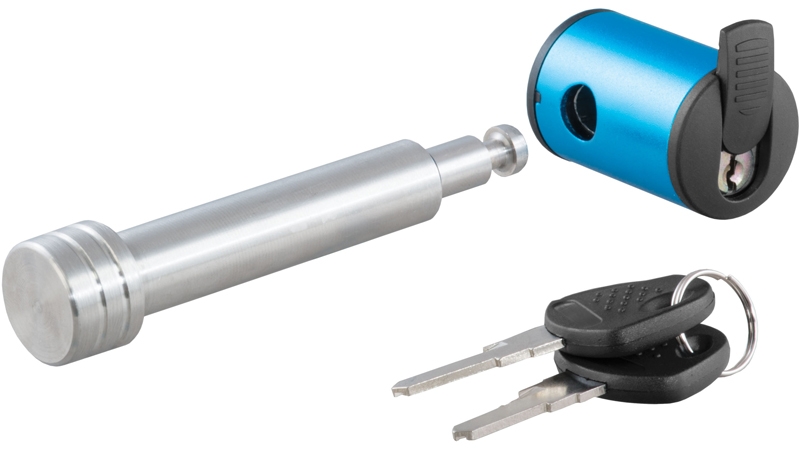 To mount your Curt Hitch Receiver quickly and securely, you need a CURT hitch pin, which uses a slide clip. The standard ones use a metal clip you just pull off and slide on through the hole. However,
CURT also offers a couple of locks to keep your receiver locked
onto your hitch as an anti theft device.
CURT Safety Cables
Safety cables are required by law in most states. The chains are there in case something happens, and the trailer is no longer attached at the hitch ball. The chains will make sure the trailer is still attached to your vehicle, and doesn't drop off into traffic.
CURT makes Safety Chains
in 42-inch lengths, with one being rated at 3500 lbs break force, and the other at 5000 lbs. With CURT being a leading manufacture of towing parts for decades, you can be sure their parts are rugged and tested to fit your towing needs. Why use anything else? .Stay safe and we'll see ya on the trails!