There's camouflage for the woods and country, and maybe camouflage for the urban landscape. But purple camo? Hey, if you're a TCU fan, then the purple, white and black camouflage is the only colors you want to show.
Fan Decks out Jeep in TCU Colors
Damon Hickman of Fort Worth wanted to show his favorite colors to the world on his Jeep. To do this, he hooked up with an outfitting company "CamoLiner" to deck out his Jeep JK Wrangler in all it's glory.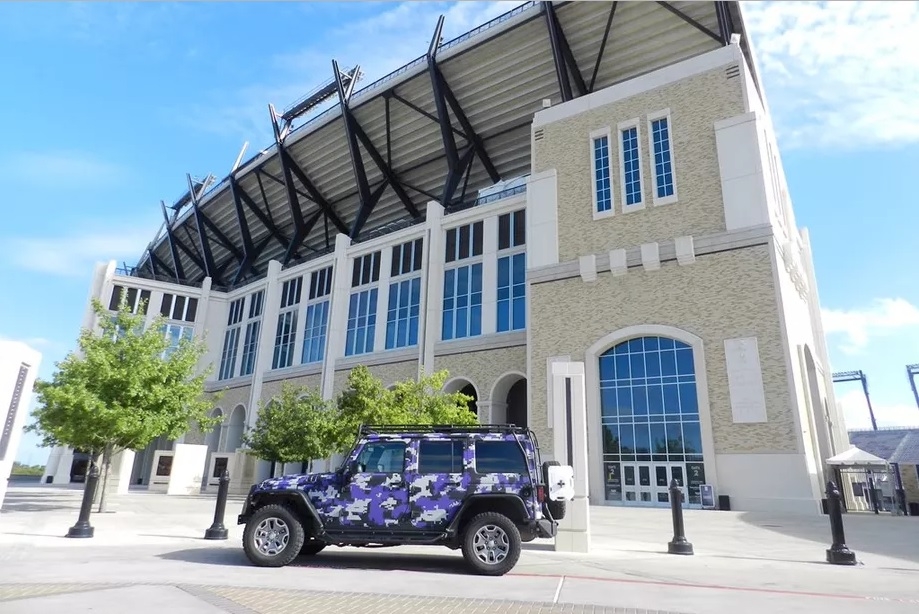 We like that the camouflage is a modern "digital" pattern used by the military. These patterns make it hard to discern an exact shape when being monitored with digital equipment. But these graphics are more for the opposite effect. These graphics are to get this Jeep noticed in the neighborhood! The Jeep Wrangler is also decked out with other accessories. Such as a custom grille, fairlead and
WARN winch
. The all new
Fab Four bumper
, and new
fender flares
installed. It supports an external cage for off road protection as well. Hey, if you're going to go with a custom one -of-a-kind look on a Jeep, the camouflage pattern might be the way to go all the way. It is with Damon!