Farm Jeeps. What Exactly Were They?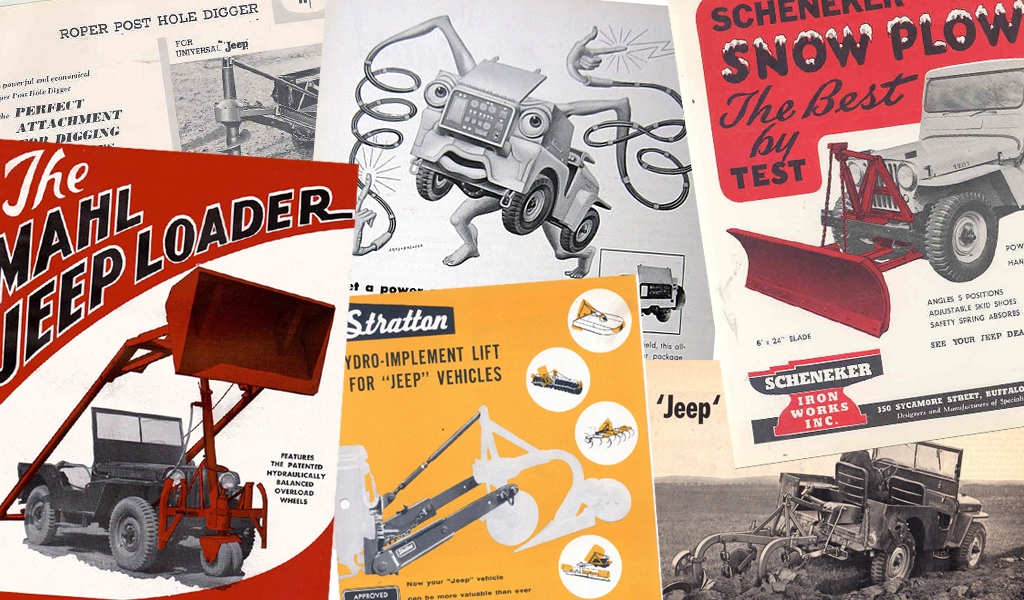 In the world of today, it's not likely you would see a Jeep being put to work. Oh sure, they're used for emergency vehicles, such as fire fighting, or offroad rescue duties. Many government agencies use them from police to your local forestry park jobs. But in the past, Jeeps were used for a variety of different jobs. Fresh out of WWII, these small vehicles (officially now known as
CJ's
) ended up on ranches, farm, construction sites, and anywhere a light duty vehicle could make it's mark. The new Farm Jeeps needed accessories to perform a wide range of farm jobs, including plowing. To make the implements more universal, but able to be operated on a variety of vehicles, Monroe Auto Equipment (the shock absorber folks of today) developed a "Monroe Hydraulic Lift". These lifts could be adapted to anything from a Dodge Power Wagon to a Jeep CJ. (companies like Stratton and Newgren also made implement lifts for Jeeps).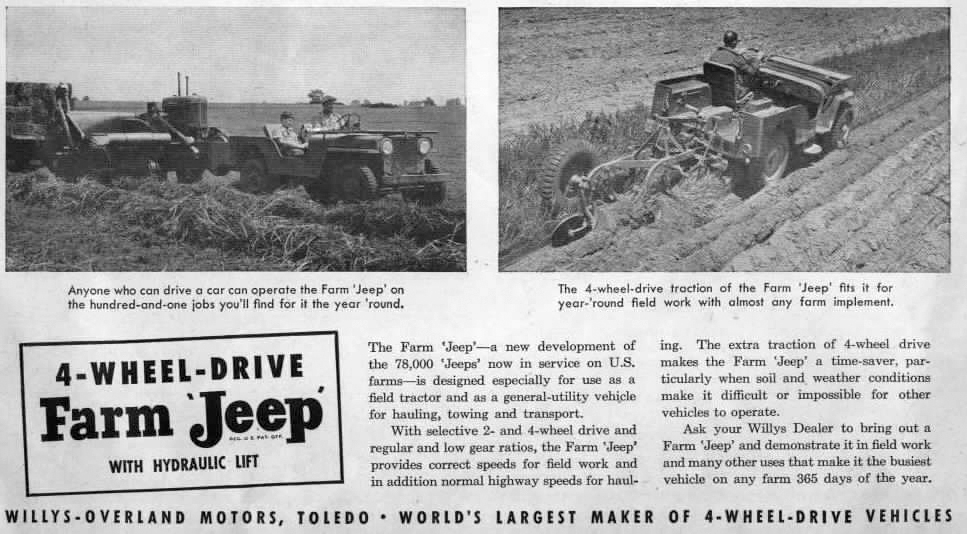 The lifts ran from a hydraulic pump, and combined with a PTO, allowed a farmer to plow small fields and do work where a tractor might not be available, or affordable. Monroe was heavy into farm equipment back then, so it was a natural business decision for them. But not so much for Jeep, as farm CJ sales were never quite up to what Willys wanted. The one positive attribute for the Jeep was that you could swap out different equipment. So you could be plowing one day, then swap that implement for a disc plow, bush & bog harrow, or a farm mower the next. But farming wasn't the only related field where hard work was expected. In the industrial or construction areas, there were even more tools and implements to make a Jeep a valuable  part of the job. You could adapt, or hook up, with a Hydro-Grader, Overland Scraper, Air Compressor Tanks, Generators, and even Arc Welders.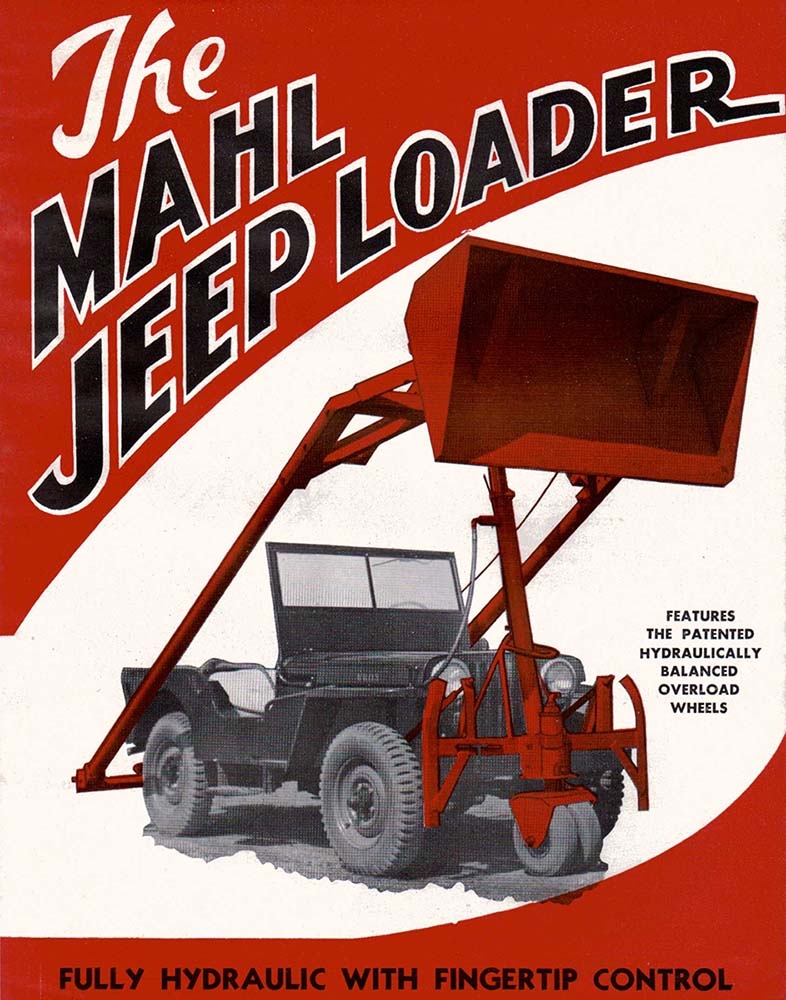 In the front, a plow could be used on a job site or farm. Primarily used as snow plows, they could be operated by hand or by hydraulics. These could be purchased aftermarket, or from your local Jeep dealer. (
you can still get snow plows for a Jeep even today
, and we carry them here at Morris 4x4 Center.) Of course, if just a plow blade isn't handy enough for you, you could hook up a MAHL Jeep Loader, and start filling your truck's dump bed. It was fully hydraulic, with fingertip control! We imagine that created more than a few scary moments using, considering how little a Jeep CJ weighs. Looking to dig some post holes on your ranch? Got a Jeep? Attach the Roper Post Hole Digger and you could be running that fence in a fraction of the time. It digs two to four holes in ONE MINUTE. Up to 3.5 feet deep. Now that's a handy implement to have.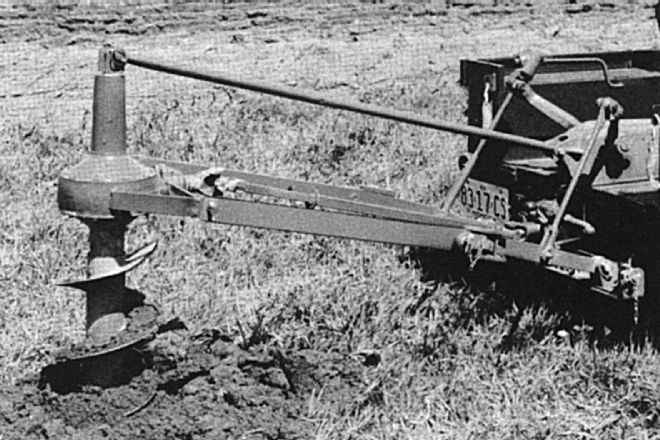 Still more Ranch work to do? Not a problem. Dig those trenches with the Go-For-Digger back hoe.  Make your own swimming hole, latrine, or pipe trough. No need to call the local construction company, you own a Jeep, you can do it all yourself. (the Digger option looks good as well). Just to even it all out, if you're driving a Willys truck, you may want to convert over to a Garwood Dump bed. Fast, reliable dumping. Dash mounted controls, no PTO needed, and a Hydra Clutch Pump. All steel construction. From chicken manure to gravel rock, if you need to haul something, this might be your best bet. These are just a few of the many ways Jeeps were put to work in the past. Sadly, you don't see these handy accessories anymore, so don't plan on hooking any of these up to your next
JK Wrangler
.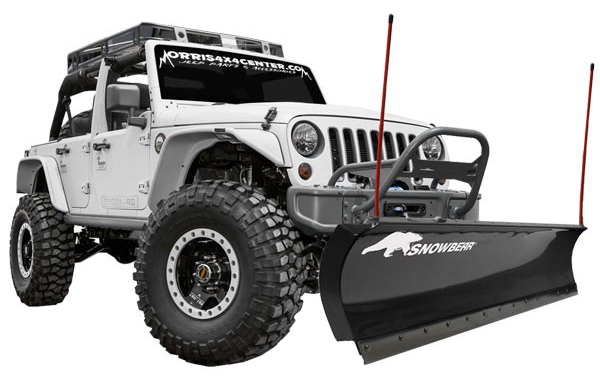 Except the
snow plow
- we have those. But we're fresh out of augers, back hoes, and disc plows. Unless
Rugged Ridge
is planning on some new products in the future. But we're not holding our breath. Stay safe and we'll see you on the trails!