Jeep has been hinting at using the Dodge Hellcat Hemi in one of their vehicles for some time. Or maybe, that's just wishful thinking by Jeep owners. Because you know if there's more power involved, there's going to be a Jeeper somewhere who's up for the challenge. After all, we're talking a V8 Hemi with 707 hp.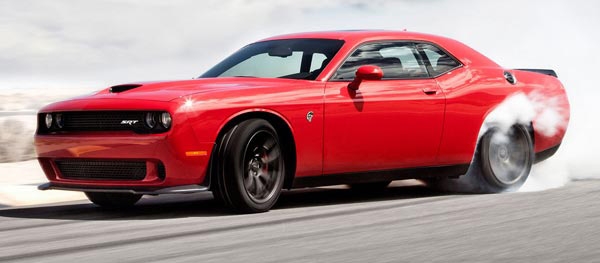 Hellcat HEMI V8 Engine
If the day did come around, chances are the engine would be used in a Cherokee / Grand Cherokee, maybe an SRT-8 version of some kind. Chrysler even owns the name "Trackhawk". Whether that's an actual clue to what might be around the corner, that's really hard to say. But it sounds cool. We haven't heard any talk about the Hellcat being shoehorned into a
JK Wrangler
. Well, at least, not from Jeep, nothing official. But as you'll see, that won't stop someone from breaking out the tape measure and squeezing it into an engine bay.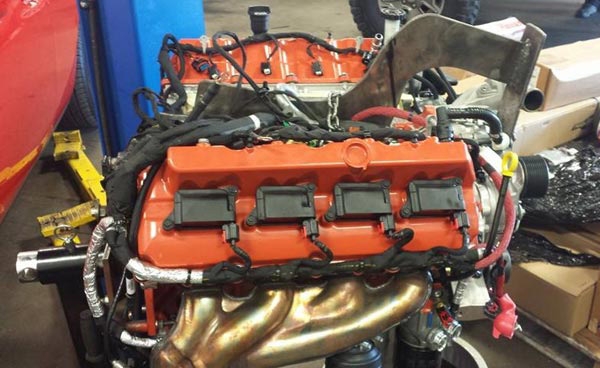 Project: "Install a Hellcat V8 Into a JK"
JP Magazine decided they weren't going to wait for any board meetings or corporate bean counters to see how the Hellcat V8 would work out in a Wrangler. They took matters into their own hands. Hooking up with Wild Boar Off-Road and Dakota Customs, they were able to see first hand that, yes, with the proper skill and know how, and some modifications of course, it can be done. And just to make sure everyone knows what that snarl coming out of the Borla exhaust is, the crew at Wild Boar and Dakota Customs named the beast the "Hellhog".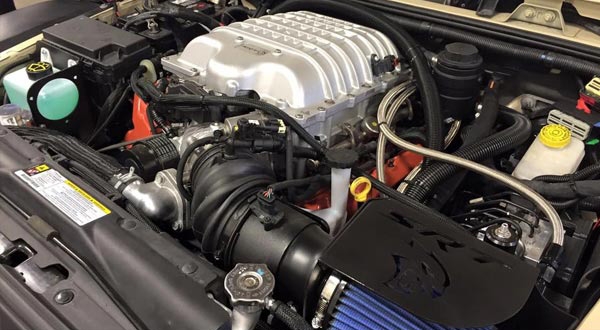 JP Magazine got a limited peek at the newly built vehicle
, though it isn't quite finished just yet. It will be on display at the Wild Boar Off-Road booth at the 2015 SEMA show so the rest of us will have to wait to get a good look. It's not just the engine that will be exotic though. The JK also gets a live, powered, third axle. That's right, this big hog is a true 6x6. How's that for taking it over the edge? If you're at SEMA this year, stop by and check it out. Even if you don't make the show, expect a TON of pictures to be posted online. Maybe we can get the fellas at Wild Boar to give us the scoop and some images. Better yet  ... a ride! Be safe and we'll see ya on the trails!