This post was inspired by the
Hum Rider YouTube Channel
and
Top Gear
. Check out the new Hum Rider Jeep Grand Cherokee. While Jeeps are known to get over virtually anything you put in front of them, not a single Jeep has been able to overcome traffic--until now. Although the Hum Rider is the answer to every person who's ever been in stuck in traffic's prayer, it's just a [really cool] marketing tool for Verizon at the moment.
Watch the Hum Rider Hightail its Way Out of Traffic
Designed by Scott Beverly working out of A2ZFX in Santa Clarita, CA, the Hum Rider employs a hydraulic lines and shed engineering to elevate the 4,500lbs. Grand Cherokee body over nine feet, giving it more clearance than most lifted Jeeps. But then again, it's not real. Although go-go-gadgeting over a sea of cars in traffic is every commuter's dream, seeing it come true for just a moment was fun while it lasted. The actual product Verizon is marketing turns your vehicle into a wifi hotspot, among other things. And that's cool, but nowhere near as exciting as a seemingly normal looking Jeep turning into a super-tall powerhouse capable of the unthinkable. Have a look at some of the action shots below while continuing to bemoan the fact that bumper-to-bumper traffic is still an overwhelming reality.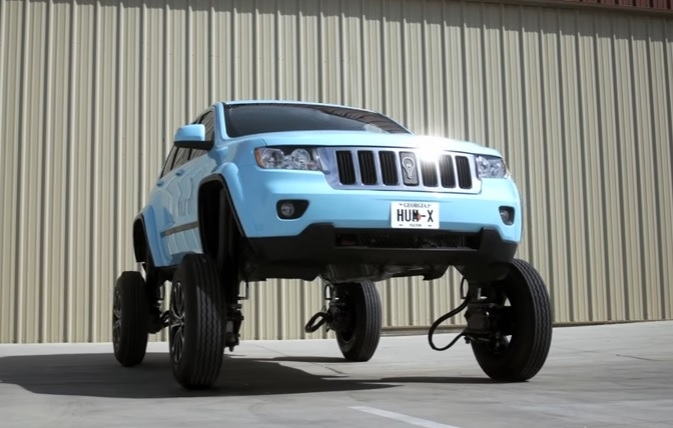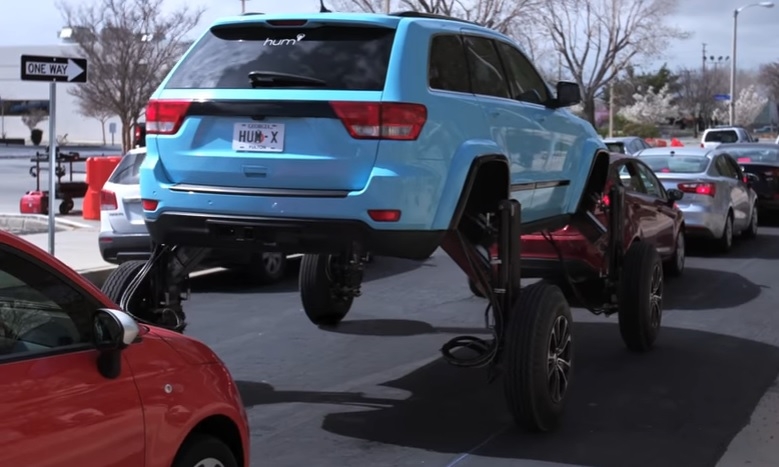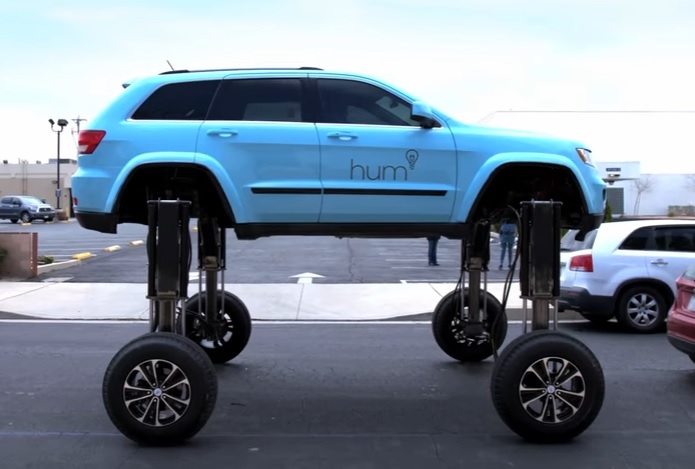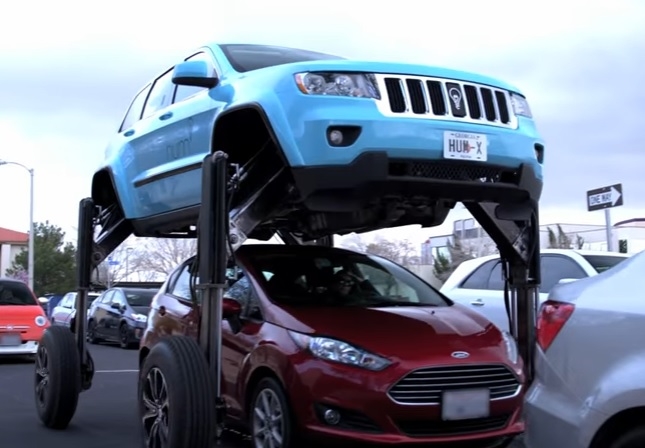 And just like that, he rides off into the sunset.
Follow Us!