Grand Cherokee Trailhawk Featured Independence Day Resurgence
Independence Day Resurgence debuted in Hollywood just a couple of days ago. Among the movie stars, the Grand Cherokee Trailhawk was on the red carpet to celebrate the release of the sequel. The Jeep is featured in the movie, of course.
The Trailhawk the used in Independence Day Resurgence features:
18-inch Goodyear Adventure off-road tires
10.8 inches of maximum ground clearance
6.1-degree peak approach angle
Roof Light Rack
Grill Guard with Light Mounts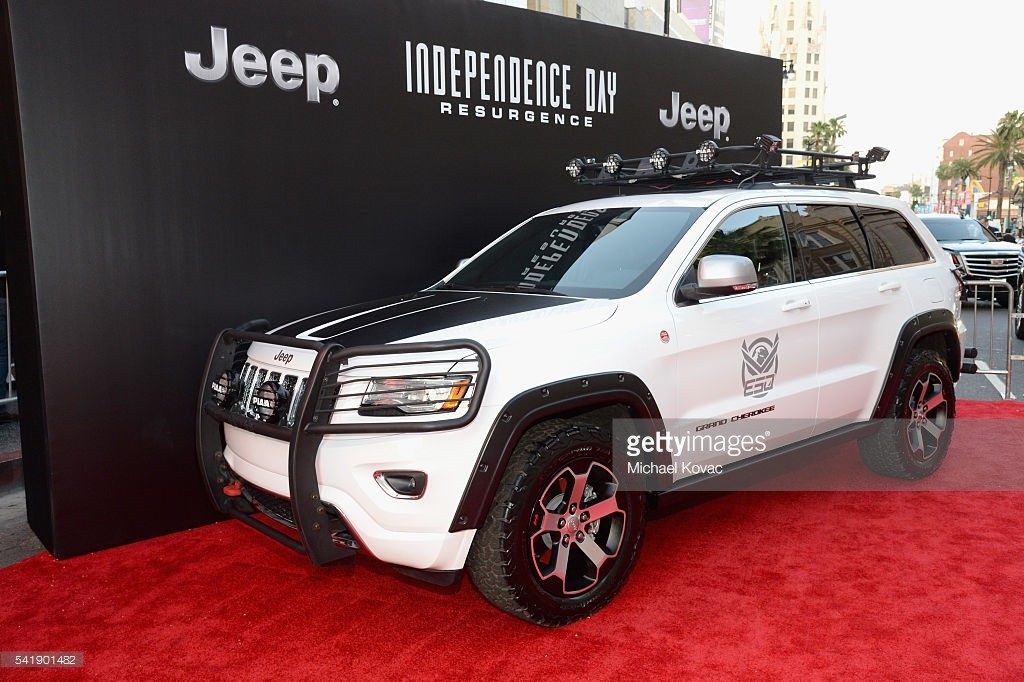 We haven't seen the movie yet, but it looks like a fun movie. The
Trailhawk
definitely looks like it is equipped to take on some serious terrain. Whether it can help take out a bunch of aliens, I can't be sure.
Have you seen the movie? What do you think of the Jeep? Tell us in the comments!
Share This Post!
Follow Us!
Read More: