The Jeep Action Camper is quite an impressive drop-in camper kit by
Thaler Design
. This Jeep Camper only adds 440 lbs. to the weight of your Wrangler JK Unlimited, and was designed to allow your Jeep to perform as intended. For the most part. It is intended for overlanding and cross-country expeditions. At $36,000.00 the price tag is a bit high, but it offers a very good compromise to owning an all-out RV.
Check out the Jeep Action Camper
The Jeep Action Camper is made of fiber glass. It comes with:
A kitchen complete with two burners and a sink that also functions as a shower
A small refridgerator
Cabin space
Dining area with fold-up seats and table
A sleeping area above the kitchen
A Chemical toilet
So much  more
We've seen a lot of people of the "do-it-yourself" mindset living in their Jeeps, lately, and we love it. For those who want to live in their Wrangler and travel across the land, and have some extra cash to spring for a "fuller" suite of living amenities, this is a great concept. We prefer the do-it-yourself finds, because we get to see how creative and inventive people becoming when dealing with their own sets of challenges according to the Jeep their living in. Check out some views of the camper in action.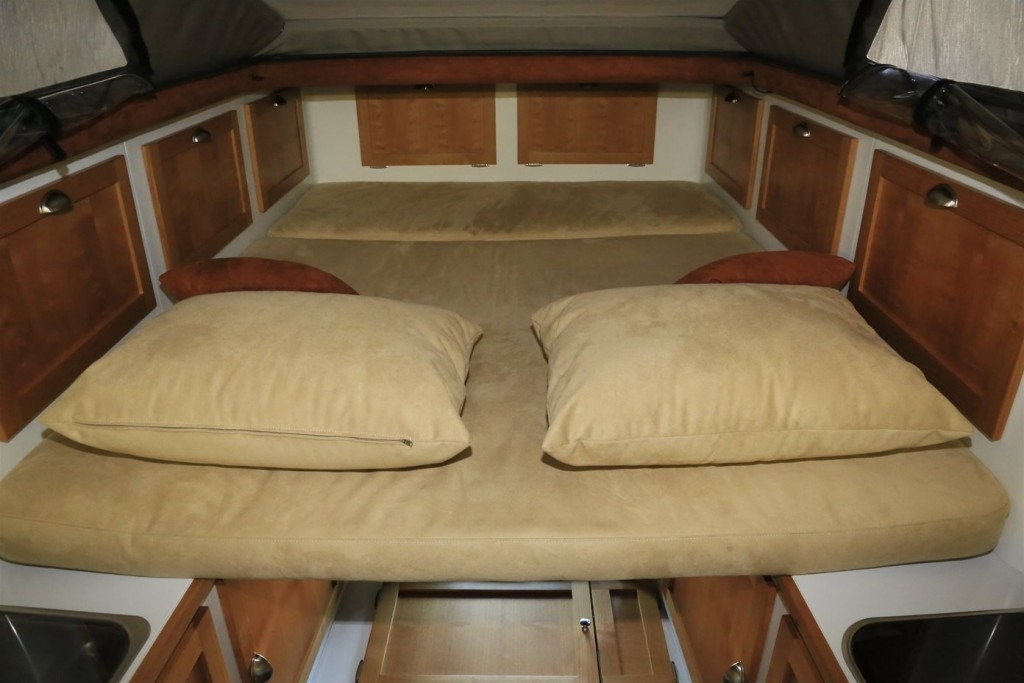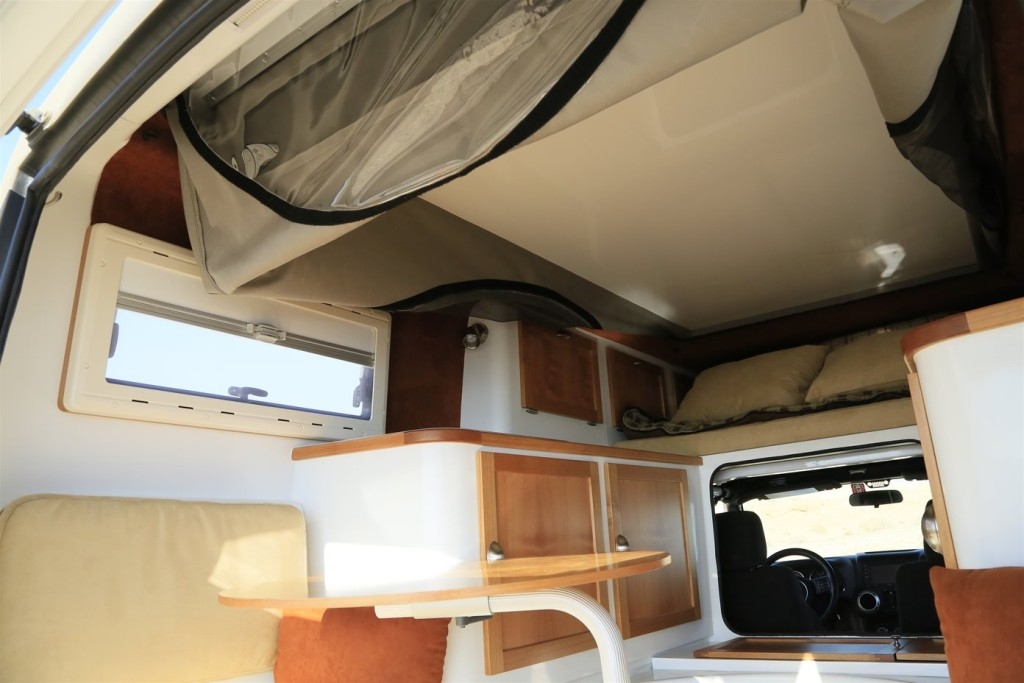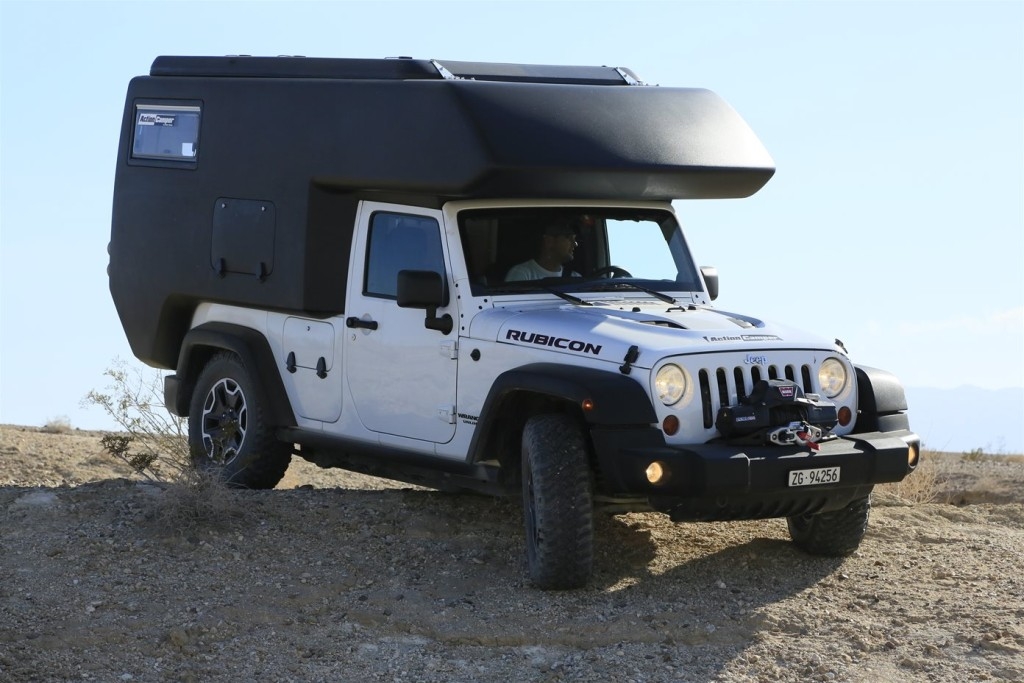 We don't sell the action camper here, but we do carry the Smittybilt Overlander XL Roof Top Tent, which offers a great range of options while camping and adventuring in your Jeep. We will keep searching the internet for awesome finds and Jeep mods.
What do you think of the Action camper? Would you prefer doing it yourself? Tell us in comments!
Share This Post!
Follow Us!
Read More: