Hell's Revenge Jeep Renegade
Jeep has been sponsoring Harley Davidson's Annual H.O.G. Rally in Slovenia for 3 years. This year marks the 25th Anniversary of this event, so Jeep came up with the Hell's Revenge Jeep Renegade inspired by the famous flaming Harleys of old. Being that the Jeep Renegade has been used as Jeep's blank canvass as of late, it makes perfect sense. There seems to be a Renegade for every occasion. In honor of those flaming gas tanks Harley lovers are known for, Garage Italia doused the front end of this Renegade with flames.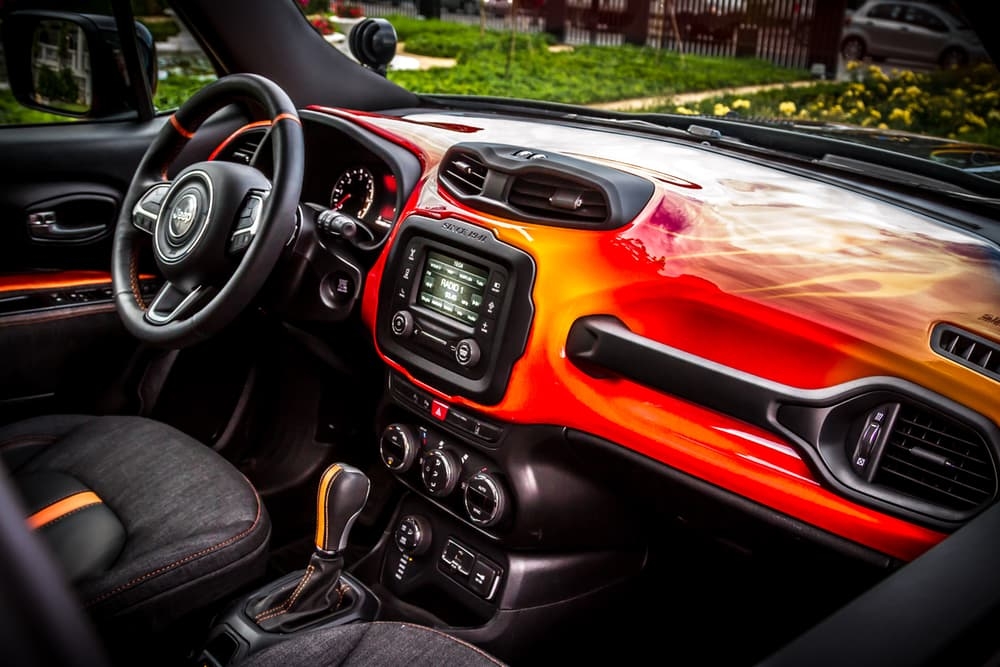 The flames burned their way onto the interior dashboard. To go along with the dash flames, the seats sport black denim and orange leather trim. In terms of performance upgrades, the Hell's Revenge Jeep Renegade has a suspension lift, skid plate, and LED spotlights. Maybe the best part about the Renegade is the 170 horsepower 2.0 liter Multijet II turbo diesel engine. The Renegade lead the Harleys to open the parade and start the festivities.
How do you like the flame job? Tell us in the comments!
Share This Post!
Follow Us!
Read More: