Hooker Blackhearts Exhaust Systems
You young off-roaders out there may not recognize the name right off, but Hooker Headers has been around for decades and it's still one of the most popular brands for headers in the performance community. Starting out with drag racing in the 1960's, Gary Hooker began making headers for other racers after making his own sets for his 409 Chevy. Soon he was hiring employees and building a business to meet the needs of a growing demand for his products. Their slogans back then were "Hooker - When Only The Best Will Do" and Hooker Headers - Do It Right The 1st Time". Those slogans, and those traditions, still drive Hooker to develop some of the best headers and exhaust products on the market. Indeed, Hooker still holds the claim of the winningest header in drag racing history. Coming from a racing background, it's only natural that Hooker Headers would make headers for street vehicles (something they started around the 1980s). Most street machines can do with some help in the exhaust area, and it's one of the first fundamental ways to increase torque and power on an engine.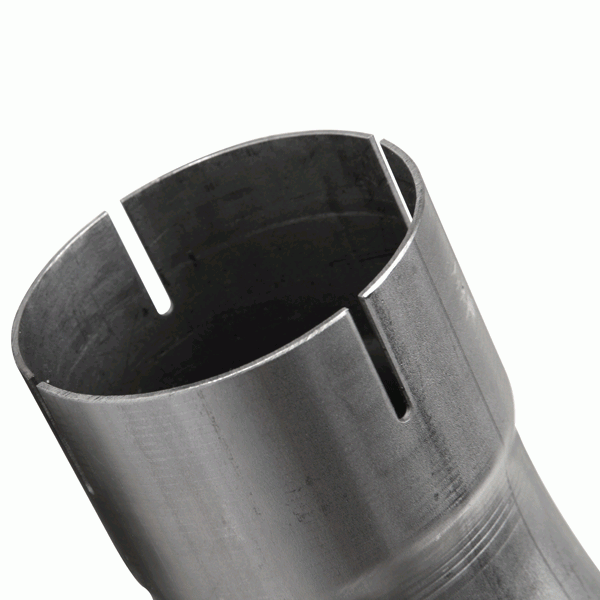 It's no surprise that Hooker makes exhaust products for offroad vehicles, and we carry their
Blackhearts systems right here at the Morris 4x4 Center
. The Hooker Blackheart Exhausts are a cat-back system that includes the muffler and some pipe. Meaning, it includes what you need to add a performance exhaust to your Jeep, in one box. Because it's a cat-back or axle back product, it's emissions legal. So you don't have to worry about THE MAN giving you a hard time. The Blackheart systems use a 2.5-inch wide piping to get maximum performance from your Jeep's engine. All in one bolt-on kit form.
Highlights of the Blackheart exhaust systems are:
Direct bolt-on replacement for axle-back and complete cat-back applications. No welding, fabrication, nothing like that.
Larger 2.5-inch pipe, which is made from a lightweight, 18-gauge, stainless steel construction to maximize strength and durability.
Uses a stainless steel, high-flow muffler for optimum performance with no (annoying!) drone sound.
An Angle-cut, turn-down exhaust tip allows for maximum ground clearance.
Quality welds for strength, longevity, and good looks.
Sure, there are other exhaust systems on the market. Some of those systems copy what Hooker was developing as far back as 1962. Why not go with the leader that started it all? The Hooker Blackhearts Performance exhaust system.