Is the Jeep Wrangler the Last Cheap Four Seat Convertible on the Market?
Who's looking for a convertible? Not easy to find in this day an age is it? What are you're friends looking at? Mustangs? Camaros? Maybe they need something with four doors to pile the kids in the back, but still want a convertible. Wait, a convertible, but it not only has to have a back seat, it has to have FOUR DOORS. What?? Unless you want something custom, or you just won a lottery to get some fancy foreign European ride, nobody makes cars like that any more, right? Well ... There's been some talk online and some forums that the all American Jeep Wrangler might be the last 4-seater convertible made. When you start to think about it. that's an interesting  subject to hash over with Jeep owners. What do you think? If you or your friends and family are thinking about  a convertible, a Jeep is the perfect way to go!  If you're looking at the used market, you can pick up a
TJ
,
YJ
or
CJ
. Buying new? The
Jeep Wrangler
fits the bill. Looking for four doors and a rear seat? The JK Wranglers are available in four doors, with a back seat. Feeling the need to drive with the top down? How about NO top? How about NO doors? How about getting some wind in your hair and some bugs in your teeth? Now we're talking! When you think about it, a Jeep is the best convertible ever available. No blind spots, no shade, just you and the open mountain air and the sea breeze on the beach. Not only that, if you want to run a top, you get several choices. With a convertible car, you only get one style top, and you have to live with it. All year 'round. Forever.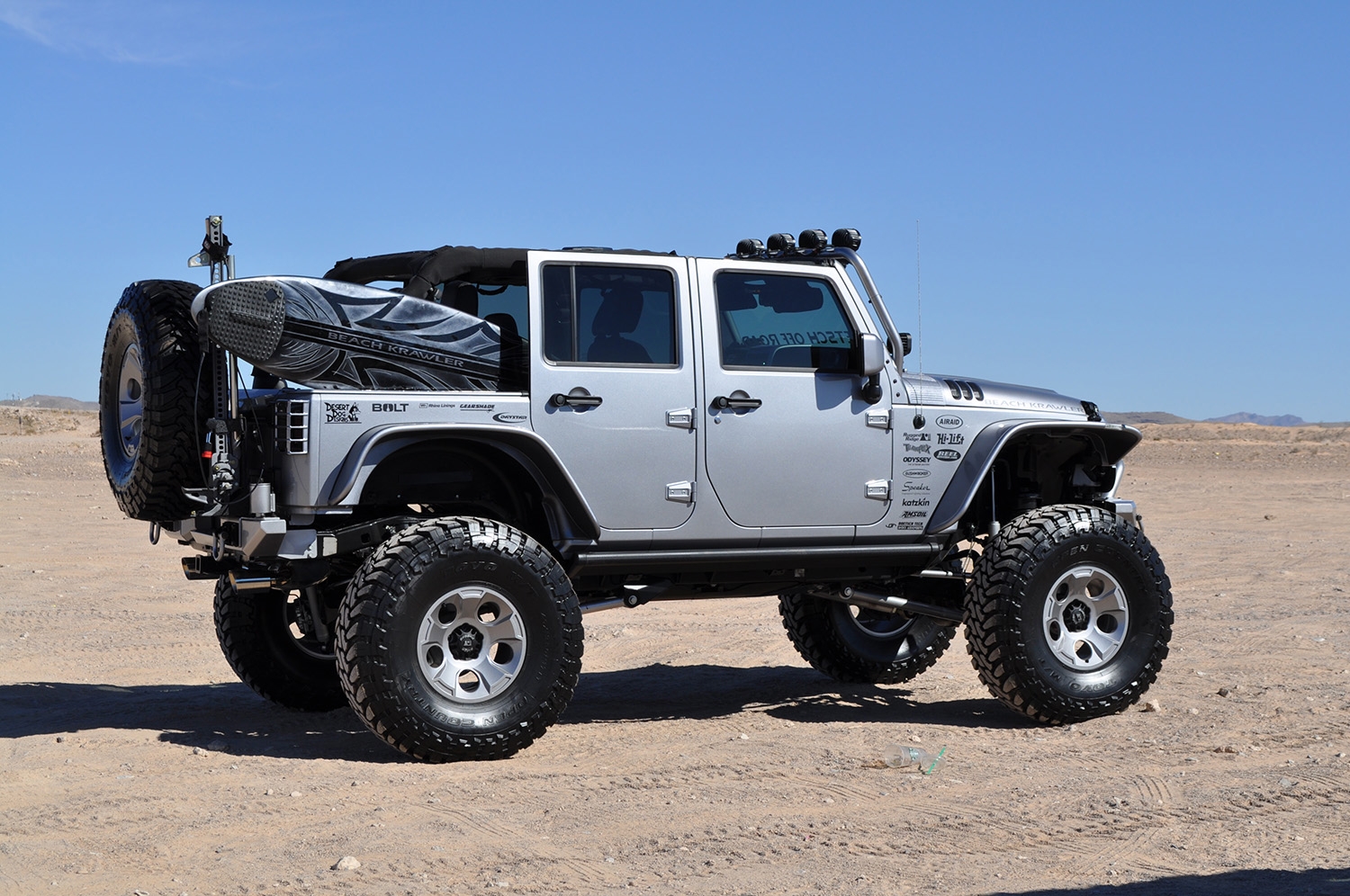 The Jeep Wrangler is one of the last few "convertibles" left in the U.S. market. But it's also a very popular vehicle.  It truly is for those of us who want to enjoy the outdoors and fresh air outside the city. Far away from the city. Like, "Let's get lost" in the mountains and not go back. With a jeep, you can have a
full soft top for the winter
, a mid coverage soft top, a Bikini top, a mesh top, it's entirely up to you. While in a convertible car, it's either up or down.  There's no middle ground. With a Jeep, you can have a mesh top, or a Bikini top, that gives you shade, but still has the open feel of a convertible. Without the sun boiling directly on you. It's a clear advantage over a typical "convertible" car. Even if you live up north, with a top like the
Trektop Pro,
you can drive with it in the winter, but on a nice day, you can convert it to let you enjoy a great sunny day in just a few minutes, and it only takes one person to do it. Open the top, pop a window out, or even remove the back glass, it's a mix and match to how you want to get some fresh air. The point is, if you or anyone you know is thinking of a convertible, think Jeep Wrangler. Go for the soft top, which can be removed or upgraded at any time. Convertibles? Those are for amateurs. Get your slice of nature the Jeep way! Go topless!