To gear up for our much anticipated 25th Anniversary Event on April 16, we've reached out to scores of high profile vendors and guests. In the process, we've got confirmation that a few Jeep Beauties will be gracing us with their presence. So without further ado... Morris 4x4 Center is proud to announce these Jeep Beauties attending our Party:
1952 Willys M38-A1
Classic. Heritage. These are just two words inspired by the sight of the Willys M38-A1. This bombshell was produced between 1952 and 1971. The original military Jeep was frequently fitted with a machine gun. We're honored and excited to have this Willys Jeep on display at our event. Check out the
complete vehicle specs here.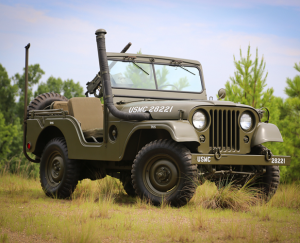 1964 WILLYS CJ3B
Jeep Willys CJ3Bs were produced from 1953-1964, and advertised as "Universal" and "all-purpose" vehicles. These were heavily marketed to farming/worker civilians. This particular restored CJ was used as a support vehicle for a power company in Alabama. It's making its way to our show to spend some quality time will all you Jeep lovers who will be attending. Take a
look at its full specs here
.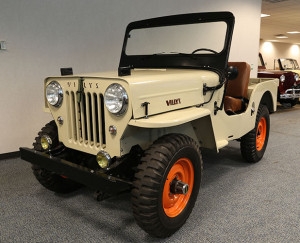 1973 CJ5 Super Jeep
This restored Super Jeep one of the few hundred ever built. With wild decals on the hood and fenders it's a unique beauty that's definitely a product of its era. She'll be joining the others for our event mid-April. Until then, have a look at
her specs
.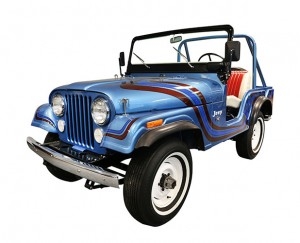 Last but not least, feat your eyes on...
Omix-ADA Custom Jeep Kilroy
This custom Jeep started off as a Rubicon Wrangler, and was built by technical college students under the direction of Omix-ADA employees at the 2013 SEMA show in Las Vegas. Named after a popular WWII cartoon character, the Kilroy is a salute to the first generation Jeeps used in combat.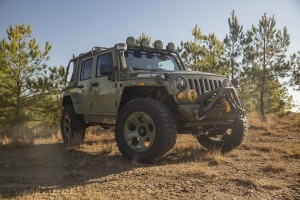 You can look forward to these and many other awesome Jeeps and 4x4s at our Anniversary event. Make sure you sign up for the Show and Shine Competition if you've got a Jeep Beauty of your own to show off. Have you pre-registered? What are you waiting for?
Stay Current on Event Updates:
Read More: