We talked about a Wrangler Pickup in
this post
, but there were too many unanswered questions at the time. Recent information reveals that the new Jeep Pickup coming out will be a 4 door Wrangler! Exciting news, considering the recent release of the
Jeep Crew Chief concept
made for this year's
Moab Easter Safari
Lineup.
Jeep Making Truck a 4 Door
Jeep Chief Designer Mark Allen says the Crew Chief truck should tell us a lot about what's to come with the upcoming
Wrangler Pickup
. At the same time, he dismissed any possibility of the production of the Renegade truck, which was also revealed in Moab. Not one for retro style, Allen comments that the Keiser style grill will not be part of the new truck's design. Without giving away too much, he was quoted as saying "there may be things you see on the Crew Chief that you might see on that truck" regarding the new Wrangler pickup model. And while there still aren't enough details, it'll have to satisfy us until FCA reveals more. This must be how comic fans feel about comic book movie rumors.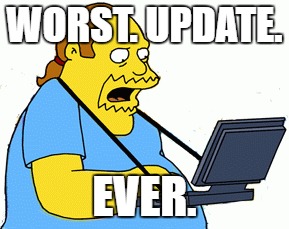 Let's have a moment of silence for the Renegade Comanche and all the other concepts that won't be making it to the assembly line.
Comanche, we barely knew ye
. Honestly, if we had to choose between the Comanche, Wrangler truck, and FC, we'd pick the Wrangler.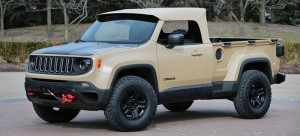 Stay posted on all the latest Jeep news by following us on
Facebook
,
Twitter
, and
Instagram
.
Read More:
What do you think about the 4 Door Wrangler Pickup Truck? Would you have preferred another concept to make it to production? Tell us in the comments!