Jeep Forced to Consider Buying Back Vehicles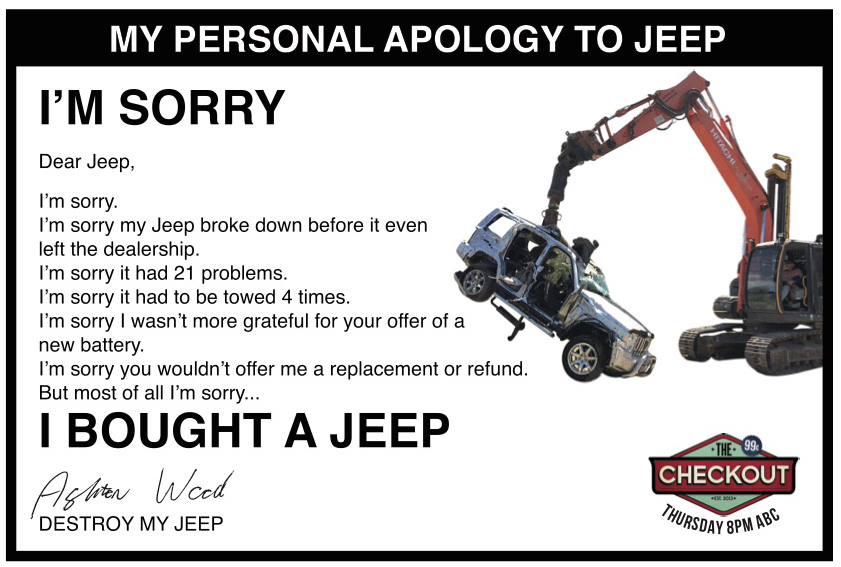 We know recalls or repairs can be a nuisance, but wow. The Daily Mail  recently featured a story of a man in Australia who decided to destroy his 2010 Jeep after the manufacturer wouldn't refund him for the vehicle. He reports he had numerous issues with the vehicle over the years. Some of them include a rear strut leaking,
ignition
failures,
coolant
leaks, and the manifold turbo inlet cracking. While he couldn't work out a satisfactory deal with Jeep, he decided to destroy the vehicle instead of selling it, something he "... wasn't comfortable doing.". He used the vehicle instead to raise $22,500, funds which allowed donors to help him destroy the Jeep. Also to bring awareness that Australia's "Lemon Laws" need to be updated and revised, to be similar to the ones we have here in the U.S. Although a more traditional resolution could not be reached, a spokesperson for Jeep said 'we have and always will treat Mr Wood in a fair and professional manner'. So what do you think? How far would you go if your new vehicle kept breaking down?