Jeep Shows Off 2013 Line-Up at the 2012 Miami International Auto Show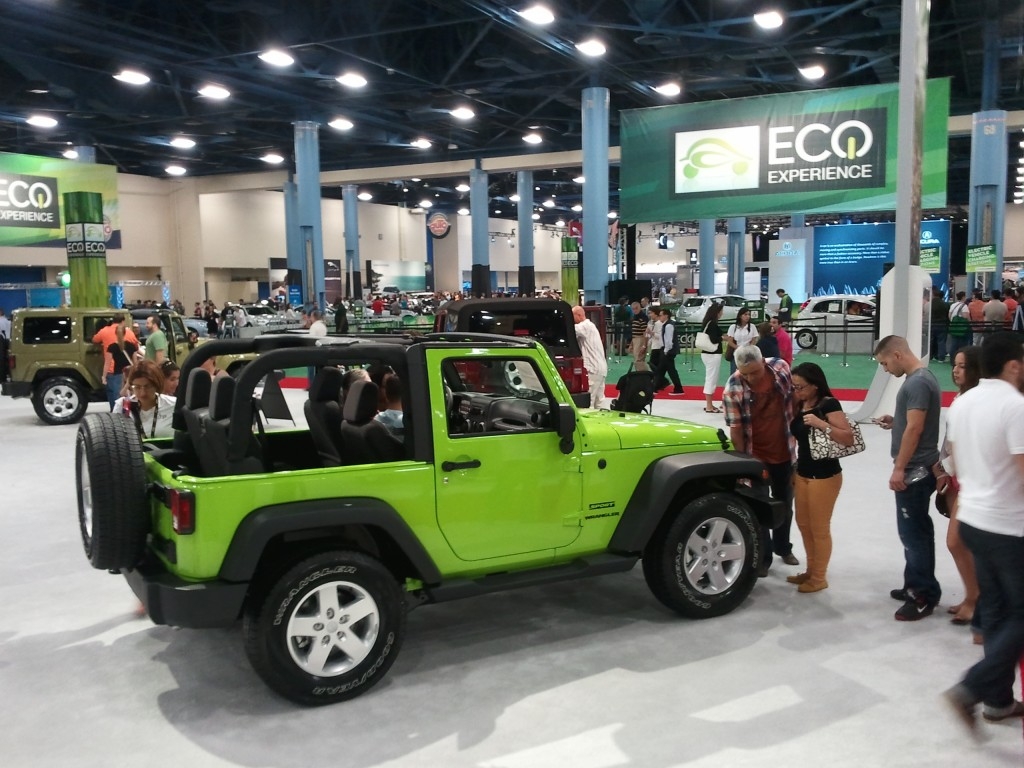 We thought it was kind of comical that the organizers of the Auto Show placed the Jeep's next to the "Eco Experience" (electric and hybrid cars).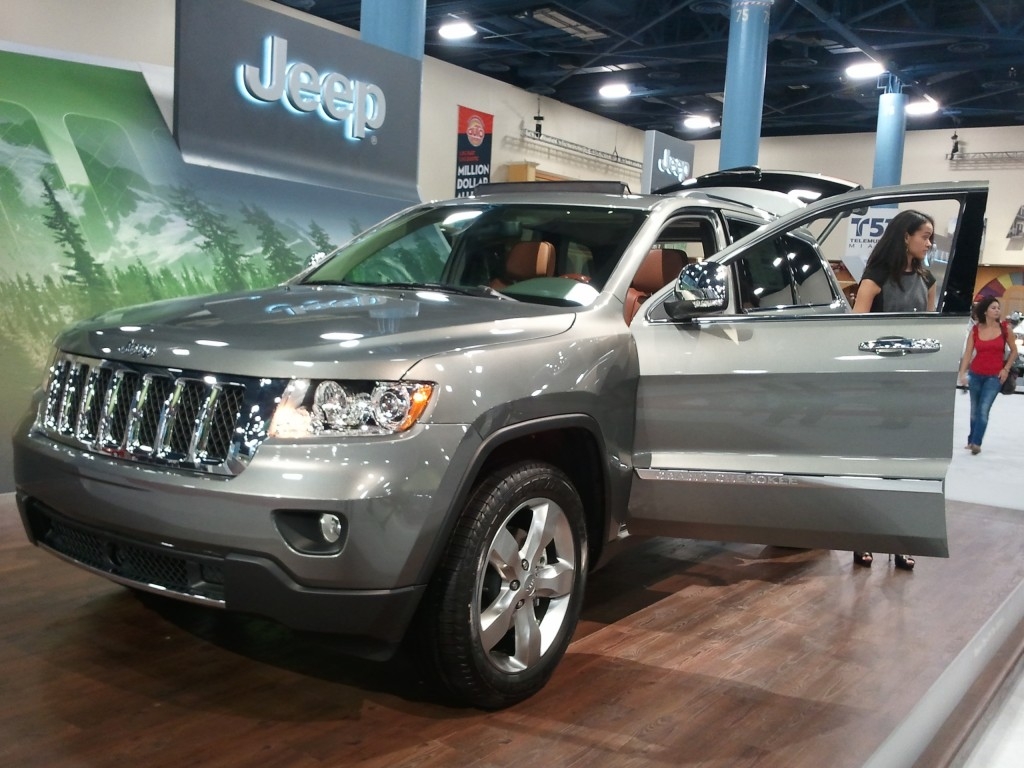 2013 Jeep Grand Cherokee Look Beautiful. The leather seats are amazing.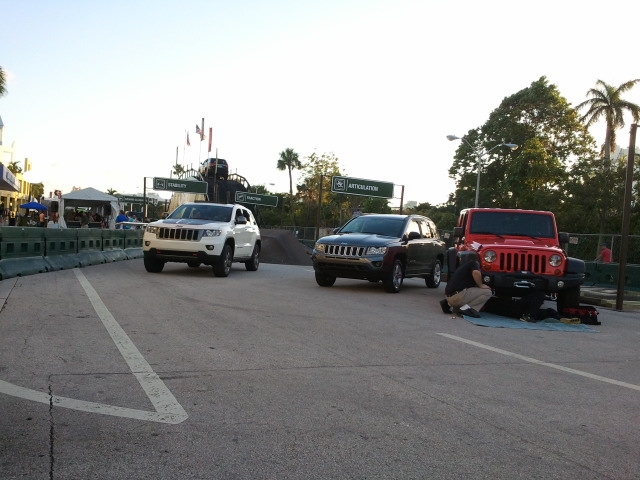 Jeep had a great showing outside in the parking lot with a off road demo course. Here you can see the New 2013 Jeep Wrangler Moab Edition (orange). I try to see what was going on. At first i thought they were disconnecting the sway bars but they were doing extensive repair. I could not get a clear answer from the techs, on what exactly was going on with the Wrangler.
From the top you could see all of South Beach. Everyone had a smile on their face, at this point of the course.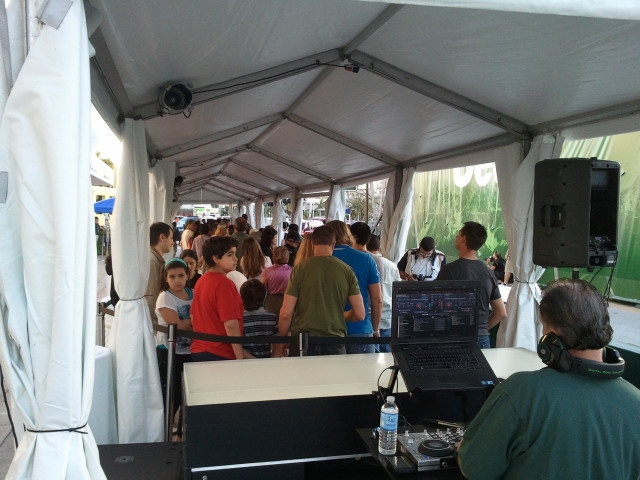 It was awesome to see how many people took interest and stood in line to get a ride in one of the new 2013 Jeeps. As you can see they had their very own DJ to entertain the crowd. On a side note, No there was no "dubstep" being played.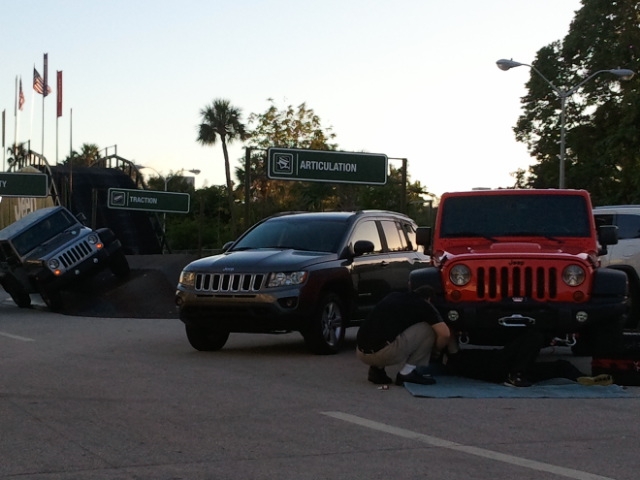 Techs still working on the Moab Edition Wrangler with the sun going down.