Jeep Tube Bumpers for the Classic Style and Look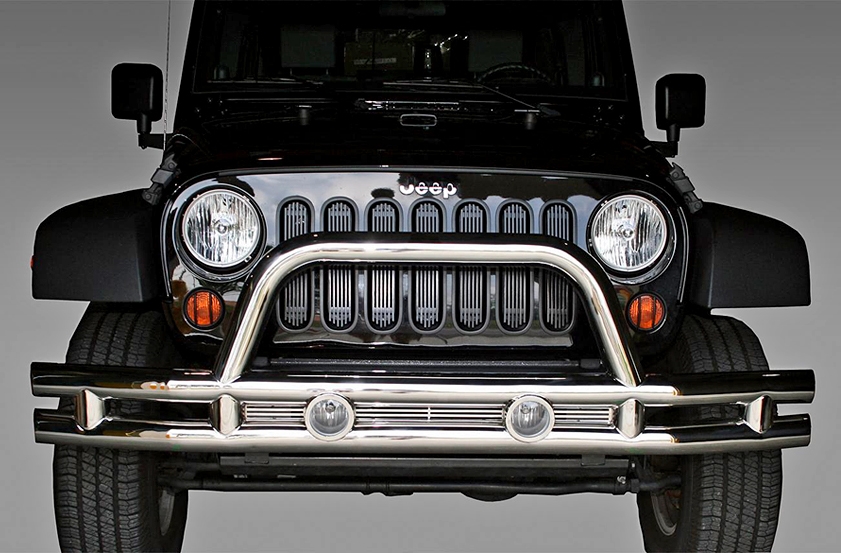 Like the name implies,
Tube Bumpers
are made from tubular shaped materials, usually steel, but sometimes aluminum and stainless steel. They have a very distinct look that's popular, especially with older Jeep owners. They are usually easy to install, and are available in a multitude of finishes. From chrome, flat black, gloss black, to a textured finish, it's not hard to find one that looks good on your Jeep. They can vary in styles and functions, but most are of a double tube design, one tube on top of another and integrated together. Sometimes they may have a cutout section in the middle, to allow for a winch or license plate.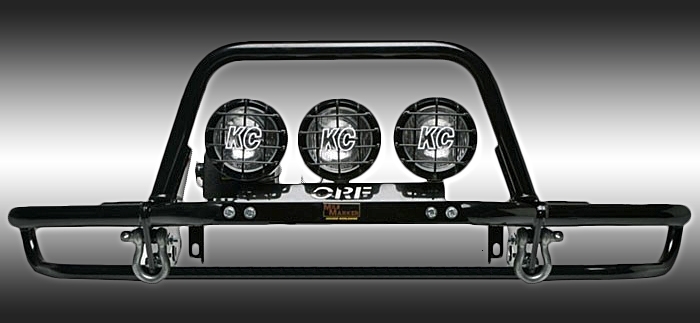 Some of the newer Tube Bumpers have other tubes added for extra protection for your Jeep, sometimes
known as "hoops
". These bumpers go beyond just the decorative styling, and allow for more parts to be added to them, from
winches
to
accessory lights
. Just about all the tube bumpers are designed to be the same width as your Jeep, running from tire to tire, so that can limit some off-roading conditions where extra flex may be needed. They're not as fancy or adaptive as say, a Modular Bumper, but their simplicity is one of the reasons they're so popular. Almost "retro" in some ways.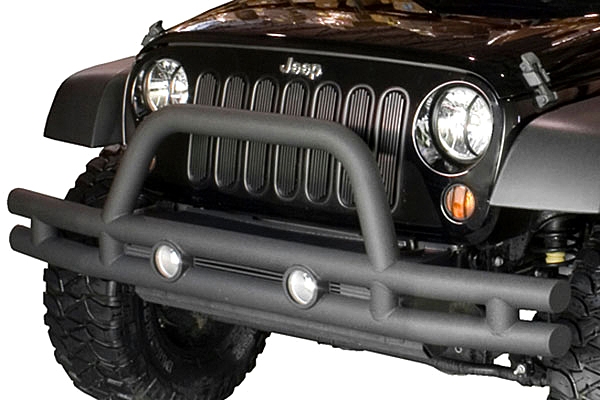 The chrome ones look great on the older Jeeps, especially the CJ-series, which were built during a time when there were many more chrome parts on a Jeep. Whereas today, parts tend to be blacked out, and there won't be any chrome accents at all. But of course, you can get a Tubular Bumper in black, so even if you have a newer JK Wrangler, you can still choose a bumper if you feel it looks good with the style you have. Tube Bumpers are available from many manufactures, such as:
D-Rings and Shackles
. Some of them will also
allow for a winch
, with a cutout in the center specifically made for installing a winch.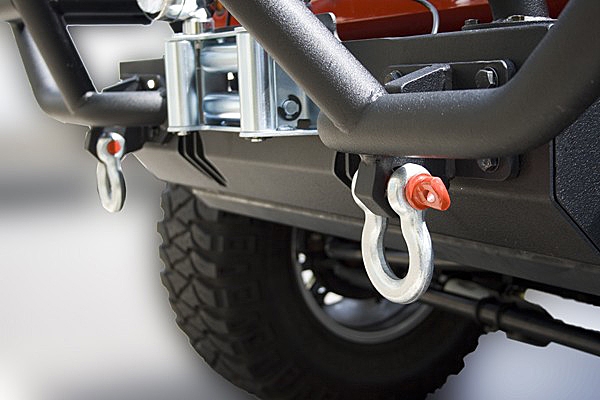 And don't forget your matching Tube Bumper for the Rear!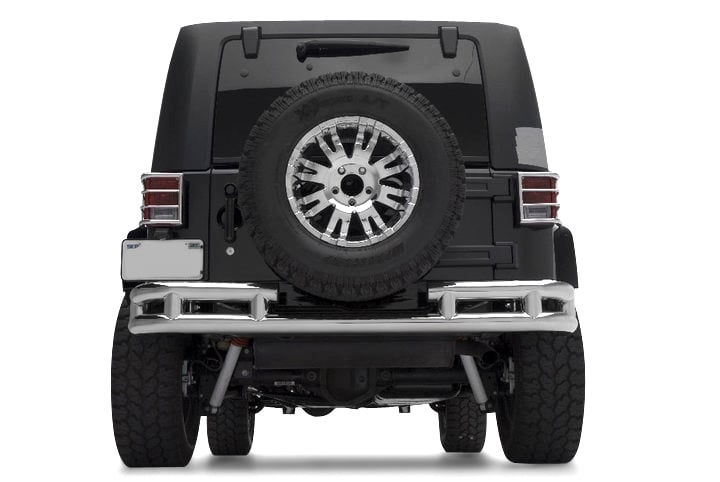 So if you're looking for a new bumper, especially if you have a CJ, YJ, or TJ, take a look at the Tube Bumpers for your ride. Whether it's black, chrome, or stainless steel, you can't go wrong with the classic style! Feel free to peruse other styles of
aftermarket Jeep bumpers
in our online shop too.