Jeep Vehicle Sales Strong in 2014 Over 2013 Numbers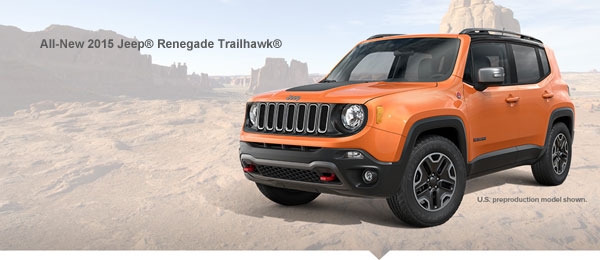 Few people would believe that there's any chance that the Jeep brand would fade over time. Even with it being owned and controlled by Fiat, they are determined to push the brand and continue to create and produce new vehicles.
The sales so far in North America have exceeded the sales from 2013, by almost 58%. Showing that car and truck owners still seek out and trust the brand. This year introduced a new Grand Cherokee, which has become a luxury SUV, comparable with any Escalade or Ford Explorer. While this has influenced the sales numbers, having an all new product like the Cherokee and Grand Cherokee, across the board individual sales are up. The smaller Patriot and Compass lines are still hanging on as far as moderate sales, but Jeep will continued to use them as best they can until an alternative comes around. The
Jeep Wranglers
continue to grow over last years sales numbers, but let's face it, that's a niche market. I think the power sales of the other vehicles in the line will keep the overall brand strong, and that money and strength will allow Jeep to continue to make Wranglers. As well as produce the popular limited edition versions, and other versions for the world markets. The Grand Cherokee may be the show horse of the brand, but the Wrangler is the one with the off road and "go anywhere"  reputation Jeep depends on as a company. In 2015, Jeep will introduce a new Renegade, but it won't be a Wrangler. It will be it's own vehicle, a small SUV style 4x4. This will continue to push sales on into the next year, and should keep the Jeep brand selling well on into the next decade, depending on its popularity. Time will tell.