JeepLyfe Accessories Are Now at Morris 4x4 Center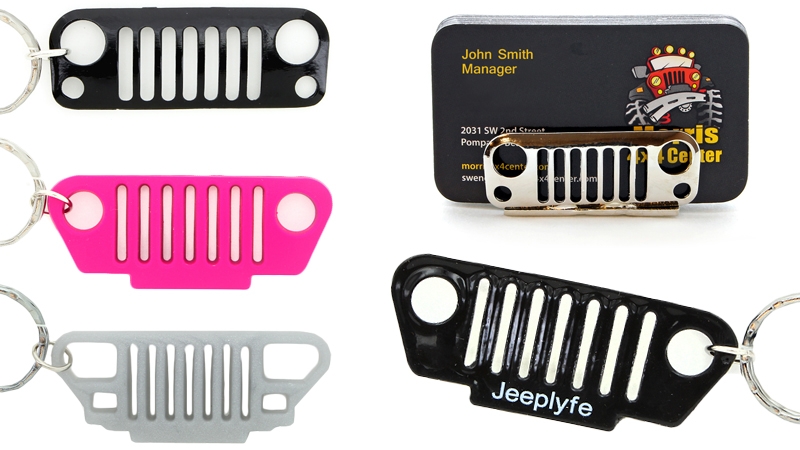 Want to add a little spice to your Jeep style? How about some cool Jeep accessories for yourself? JeepLyfe has the goodies to have fun with, and let others know you you're living the Jeeplife where ever you go. You can show off your Jeep love in the office easily with a new business card holder. Shaped like the famous Jeep grille, it's made from Zinc Alloy, and is available in several finishes. Of course, they're functional as well, and will hold several of your cards so they're right within easy reach. These are available in black, silver, and gunmetal. Want something a little more portable? How about a key chain shaped like a Jeep grille? Made from Zinc Alloy, it's the perfect accessory to hang your Jeep keys from. These are also made to represent several kinds  of Jeeps, such as JK, TJ, YJ, XJ, and the KJ. So you can choose the one that goes with your own Jeep ride. How cool is that? Now available in black and silver. If you think those are to fancy for your,
JeepLyfe
also makes some key chains formed from rubber. So they're durable, a little bendable, and more trail friendly. They are available in a few colors as well, such as black, pink, and silver. These JeepLyfe products make quick easy gifts, for yourself, or your favorite Jeep BFFs. They're functional as well as fun to have, and you can get them at the number one place for accessories, Morris 4x4 Center !