KC HiLiTES New Flex Array LED Lights for Your Jeep
When it comes to offroad lighting, few companies can say it all like KC HiLites. You can look through any truck or racing magazine from the 1970's on, or any old family photos with pickup trucks and Jeeps, and chances are, you'll see some KC HiLites as bold as yellow, with the smiley face covers that make them instantly recognized as the premium lights for racing and off road use. They are, after all, part of the great American story. Peter Brown, a man who saw a need for offroad lighting, started making them in his garage in 1970. Working full time at night, he began made KC Daylighters by day.  He started advertsing and spreading the word about his great new lights until the demand  allowed him to work full time at producing his lighting products.
Not only did Peter test his own products early on, others in the racing community, such as Walker Evans and Ivan Stewart, helped perfect the lighting designs, and continue the ever moving progress to bring the best lights possible to the world. But as famous as their logo is, that hasn't stopped
KC HiLites
from developing new technologies and state of the art products. Many people may think of the KC Hilites as Old School, but they've never stopped inovating, never stopped taking off road lighting to new levels, and giving Customers what they need: the best, reliable, and toughest off road lights on the market. Now you can get KC HiLites in a multitude of designs and power. No just their famous Daylighters, but LED, Halogen, and HID lights are now available. Proving that KC HiLites has continued to bring new and better technologies to off road drivers everywhere. To break it down for a quick overview of the types of lights and bulbs:
KC Halogen Lights - These produce a warm, dense light and are available in 55W, 100W and 130W. They are very cost effective and delivers solid light output at medium to long distances.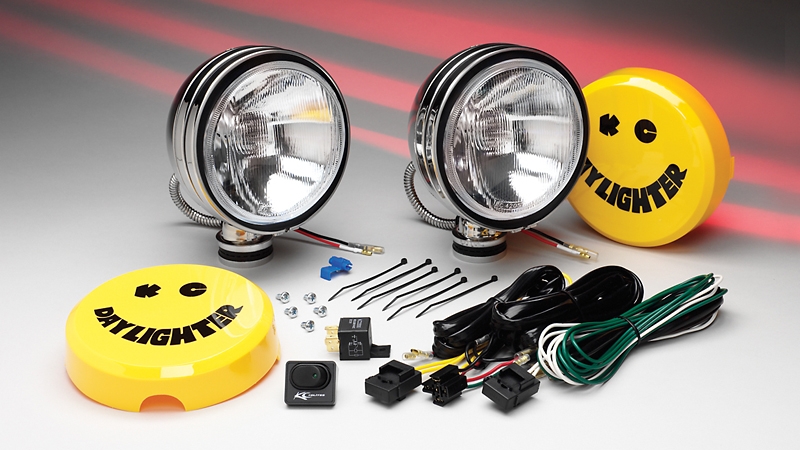 KC LED Lights - These produce cool, bright light beams, are extremely power efficient and ranges from 5W to 300Ws. KC LED lights are long-lasting, durable and can provide great light output at short, medium and long distances.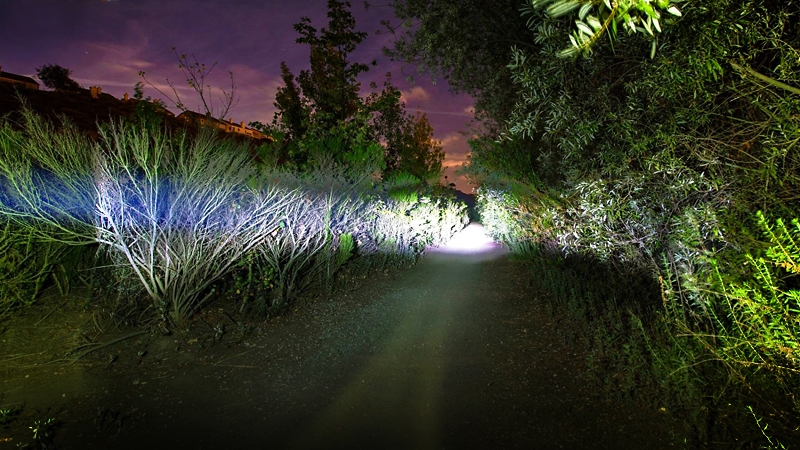 KC HID lights - These produce light beams that illuminate long distances and are available in 35W, 50W and 70Ws. They produce Lux and Candela ratings that could exceed 2-3 times the distance to similar wattage Halogens and LEDs. HIDs are the most balanced across Output, Cost, Technology and Power.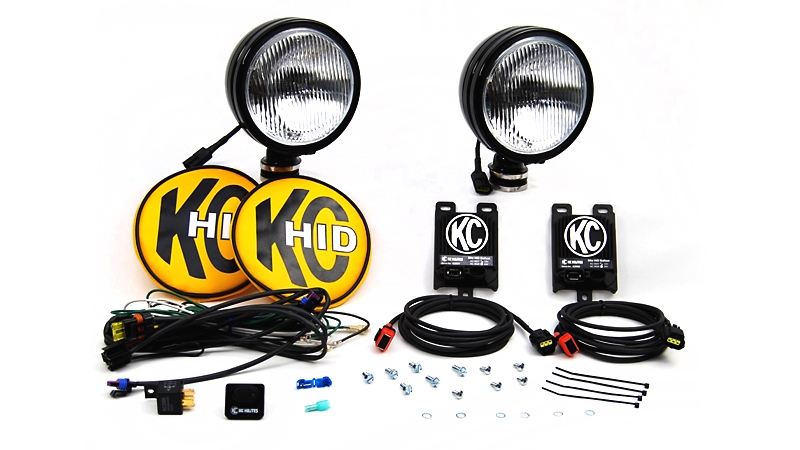 With the need for more compact and powerful lighting, KC HiLites has developed an even higher standard with their all new
LED Flex Lighting Systems
. These new lights are modular in design, and can be more customized to fit your vehicle, and your driving styles. They can also be expanded. You can combine two lights or a row of them, making your own custom light bars for any vehicle. This allows them to be mounted in many more locations than traditional lights. For convenience, you can get a single or dual system, ready to go right out of the box. If you prefer, KC Hilites also produces an array LED light bars, which expandable from 10 inches up to 30 inches!  (The 10" Spot Beams are especially handy, and popular).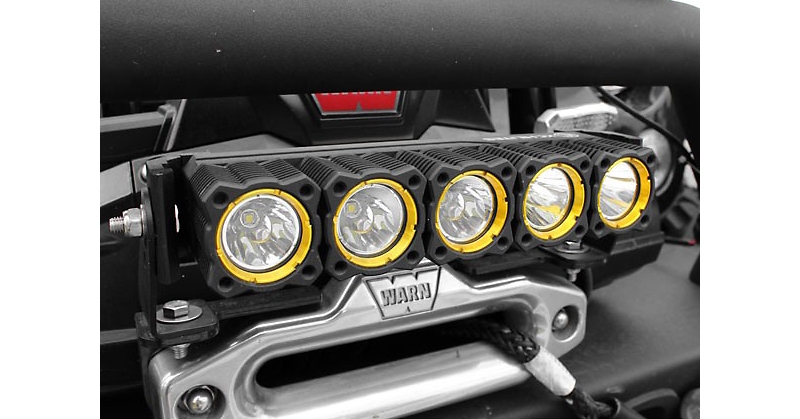 Just to cover all the options for these great LED lights: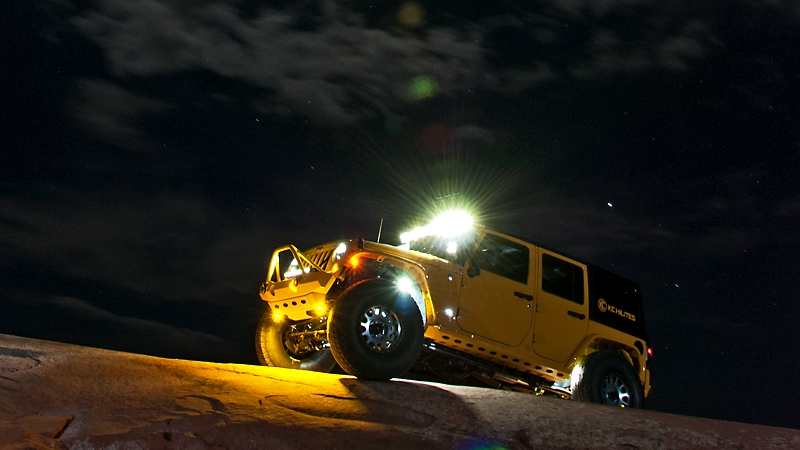 By the way, just like you, we know a great line of products when we see them. And you could have your own chance at testing these lights out. How you might ask? We have them already installed on our 2015 Giveaway Jeep Wrangler Unlimited! That's right!  So make sure you enter to win! See you on the trails !