Jeep Germany
is making a creative statement with it's Jeep mud mask giveaway. To celebrate their 75th Anniversary and hit bold sales goals, Jeep has all but unleashed the Kraken with their
marketing and advertising lately
. Their most recent release is the Jeep Mud Mask, a fun way to create buzz and excite Jeep loyalists. There are only 75 cans of these limited edition prizes being made for this campaign.
Limited Edition Jeep Mud Masks Now Available
You might be asking yourself: "Why would I want a Jeep mud mask?" Well, this little marketing gold nugget is for emergencies. When you're locked in the city away from the natural elements and trails Jeep owners know and love, rest assured that your city Jeep can get its ration of mud when you have this can in your possession. Just add water...and throw it on your Jeep.
Other situations you may need the Jeep Mud Mask:
When your boss makes you work weekends
When you're surrounded by concrete
You're Jeep has been locked up in a garage too long
It's real. It's dirty. It's 100% Jeep Dirt.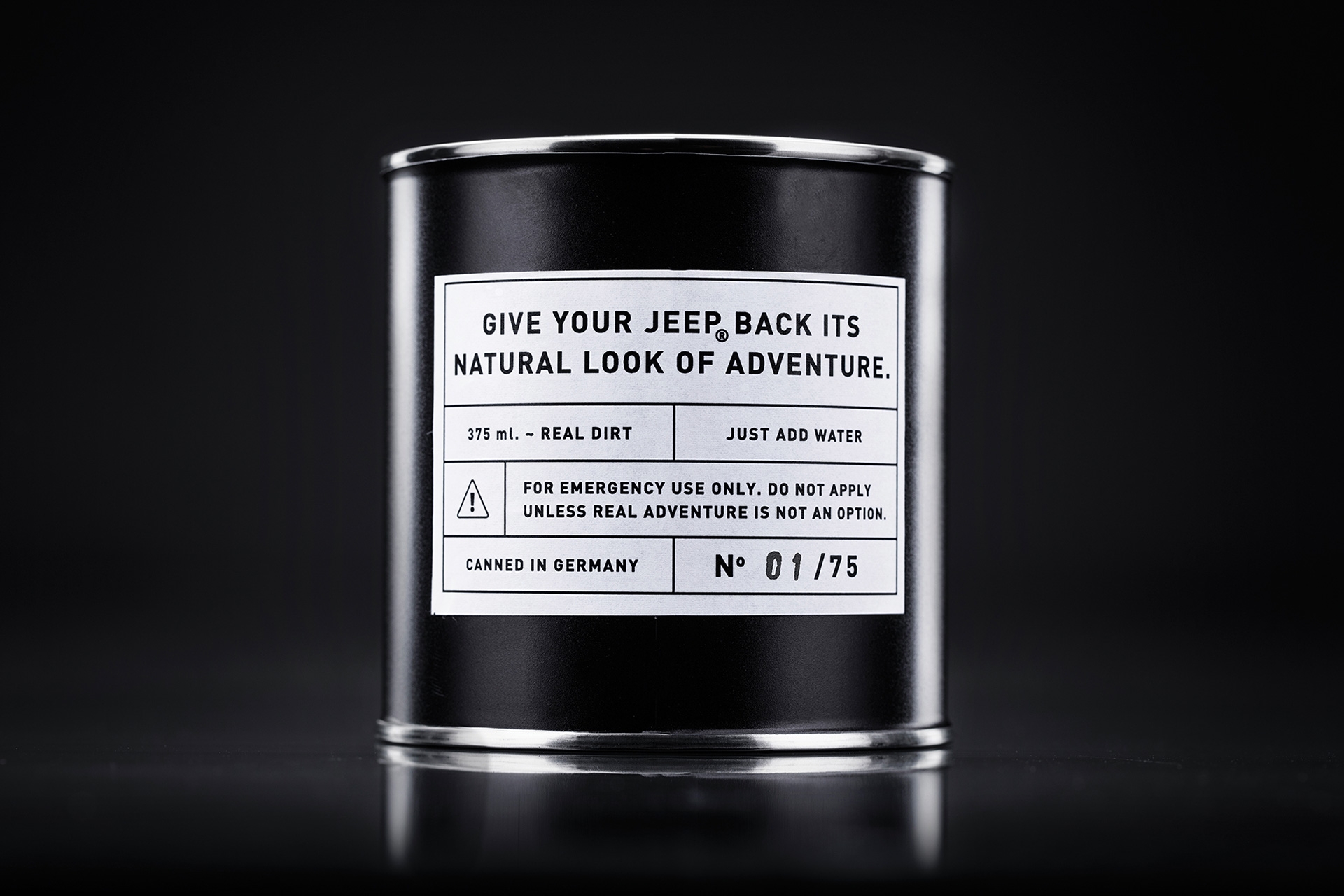 You can try you luck by
entering here.
 The contest is open at Jeep Germany, and should be a successful, if not fun way to get the Jeep brand name out there.  Each can is numbered, and it's a great way to celebrate the
75th Anniversary
of Jeep. The black and white packaging is especially creative, and includes a booklet.The cans contain 375ml of dirt, just about three quarters of a pint. Either way, there will be 75 Jeep fans who will get their own can of Jeep Dirt. Emergency situation? Just add water.
When was the last time your Jeep had some mud on it? Where's your favorite spot to go muddin'?