The MoparOne Wrangler and Renegade will be making an appearance the the 2016 Paris Motor Show, Oct. 1-2. Mopar being the FCA's in-house parts provider, they're going to show off some of their most recent developments and packages. Considering that Mopar is amongst the biggest and best aftermarket Jeep parts lines out there, we're excited to see what they've got in store. Here's a short rundown of each vehicle's features under the
MoparOne
offerings.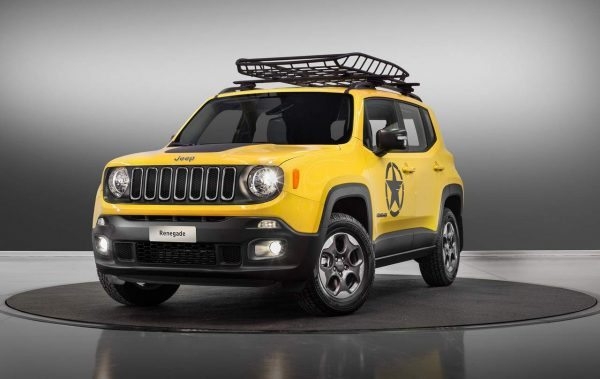 Mopar Hits 2016 Paris Motor Show
The Wrangler package comes with a Hyper Green paint job with a black leather interior. It also features:
2" Lift Kit
Skid Plates
17" Dynapro Tires
Black Light Bar abd Halogen Lamps
Half Doors
Hood Scoop
Redesigned Front Grille
You better believe it's trail rated and ready to go.

The Renegade gets a black and yellow paint job and comes with a 1" suspension lift, all season tires, and roof rack. They will definitely be revealing more about each of the packages at the
Paris Motor Show
so stay tuned for more details. Unless of course, you're going to be there personally...

What do you think of Mopar's new line accessory packages? Tell us in the comments!
Click to Share!
Follow Us!
Read More:
Save