Looking to customize your Jeep or get some goodies for yourself? Do you want something that's not going to break the bank or cause you to rent your body out for science testing? Treat yourself to some good old fashioned Jeep accessories that you know will bring a ray of sunshine to your day. Ladies and gents, have we got some great stuff for you!
Customized Tail Light Guards
Got a screw driver? 'Cause that's all you need to bolt on a pair of Jeep Tweaks Cross Axle Tail Light Guards to your JK Wrangler. Made in black, they're reversible. One side is smooth, the other side has a diamond tread pattern. You choose the side you like. We like them because they just look cool on a Jeep, period. Don't worry, if you're rocking a YJ, TJ or CJ series, we've got you covered with part JT02-B!
(Click Here to View Item)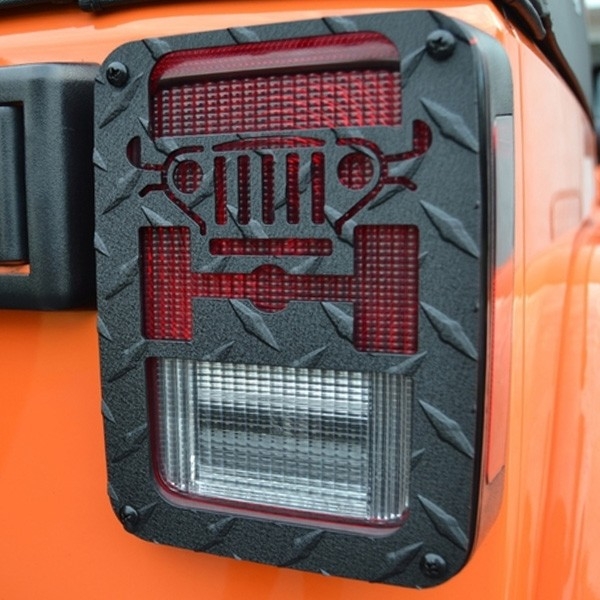 Brighten Up Your Tail Lights
Check out the Euro style Taillight kit from Rampage, part 5307. This pair of Diamond Brite lights are 40% brighter than the stock illumination. These work on TJs, YJs, and the good ol' CJ series. Are you the leader of the pack? Hook up with these lights and set the pace.
(Click Here to View Item)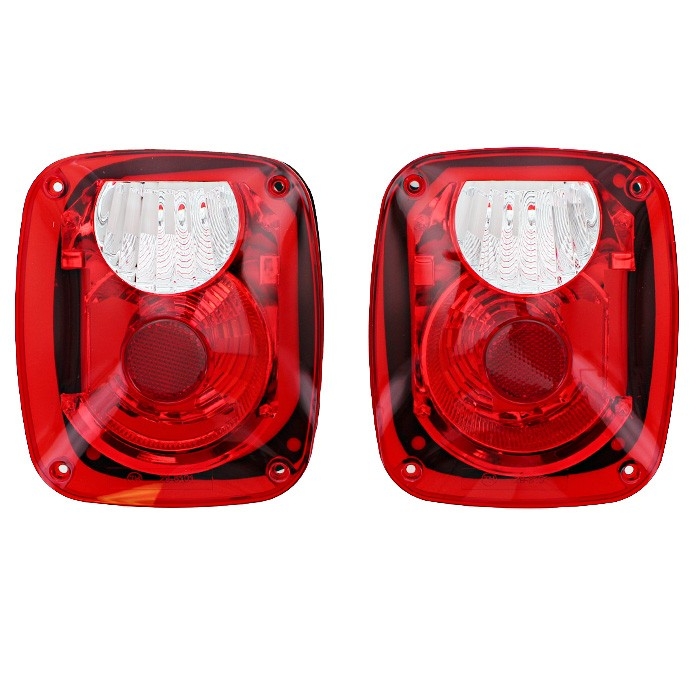 Customize Your Jeep Dashboard
Looking to upgrade the look of your dash? Get your CJ Jeep spot on with a Rugged Ridge Black Dash Panel Gauge Cover, part 7412-B. It features that smooth tactical look that's trending today. It's an easy way to freshen up your Jeep without emptying out your wallet or firing up a welder. Plus it looks great, and who doesn't want that?
(Click Here to View Item)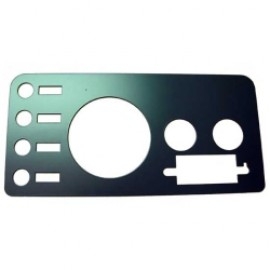 Factory Replacement Mirrors by Bestop
Have you taken that CJ7 a little far out in the bush and damaged one of your mirrors? Don't sweat it. Get a couple of Bestop Highrock Style mirrors, part 51263-00. These mount to the windshield hinges, so they're easy to install and look great on the older Jeeps. Best of all, they're Chrome, so they go with any color Jeep!
(Click Here to View Item)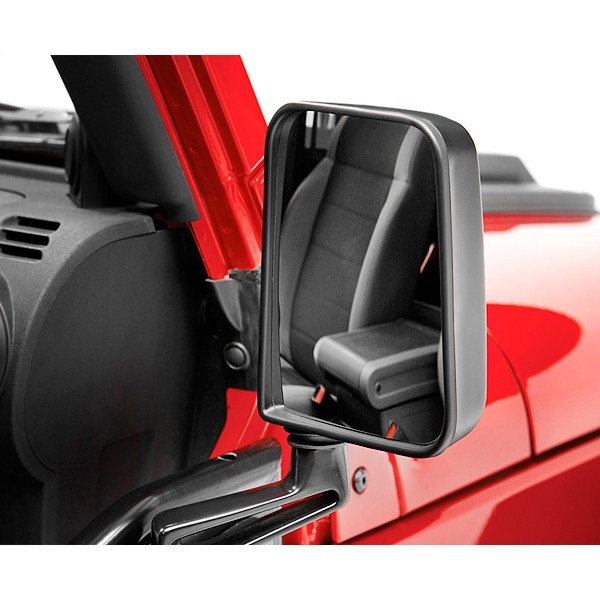 Exterior Light Mounting Brackets by Aries
Need some really nice, smooth black brackets to mount some exterior lights? Aries Automotive Windshield Light Brackets, part AAA-15800, are a great looking set. Made from carbon steel, with a black texture Powder Coat finish, they are just what you need to mount more lights on your JK Wrangler. These mount to the windshield bracket location on your Jeep, so no drilling or welding is involved.
(Click Here to View Item)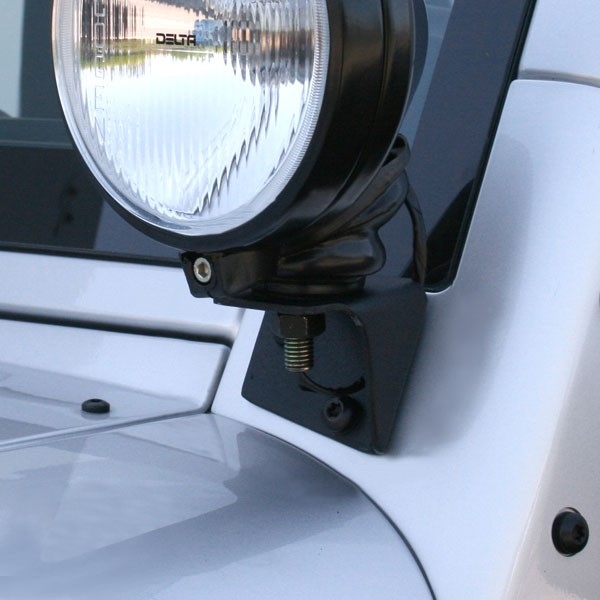 Stylish Trim for A/C Vents by Rugged Ridge
Throw some interior flash on your Jeep with a pair of Rugged Ridge AC Vent Trim Rings (part 11156.10). Chrome plated, they can have your interior looking 100 percent better in just a few minutes. Why not splurge and make your Jeep the way you want it? Live a little!
(Click Here to View
Item)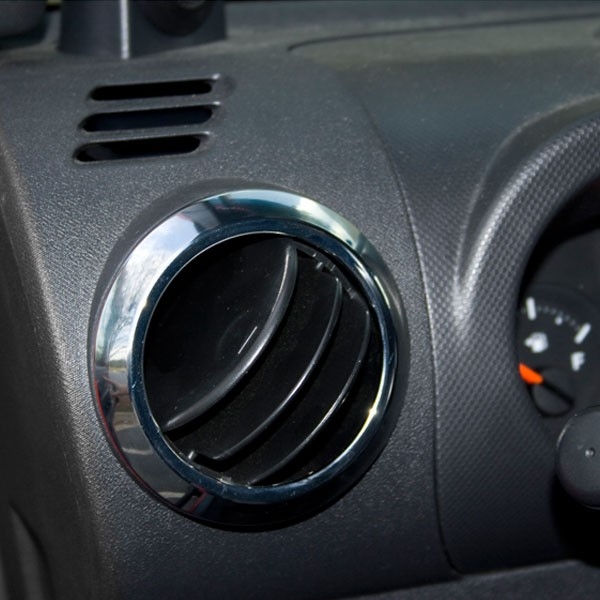 Lights for Working Under the Hood by KC HilLtes
Work a lot on your Jeep? Gotta pop the hood now and then and do some troubleshooting? You can use a KC HiLites Under the Hood Cyclone LED Light Kit (part KCH-351). This kit comes with everything you need, from the switch to the wires. It's a modern LED light, so it won't be putting out the heat to BBQ you while you have it on. You can't fix it if you can't see it. It also works on YJs and XJs.
(Click Here to View Item)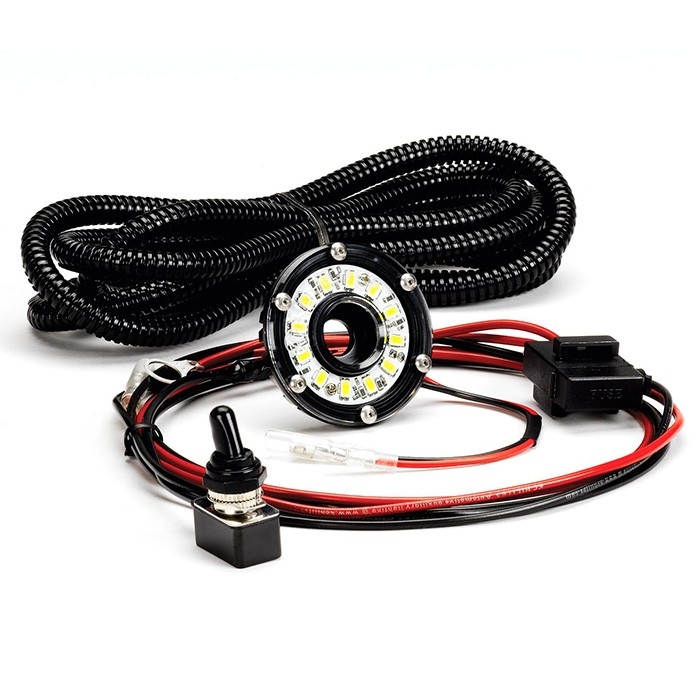 Hands Free Phone Mounting for Safe Driving
Come on, are you still holding a phone in your hand while you drive? That's like, so 1990s. Start using voice command and slap one of Daystar's Phone (or GPS) cradles, part DAY-KU71130BK, on your JK Wrangler. Hands free. What will they think of next?
(Clic
k Here to View Item)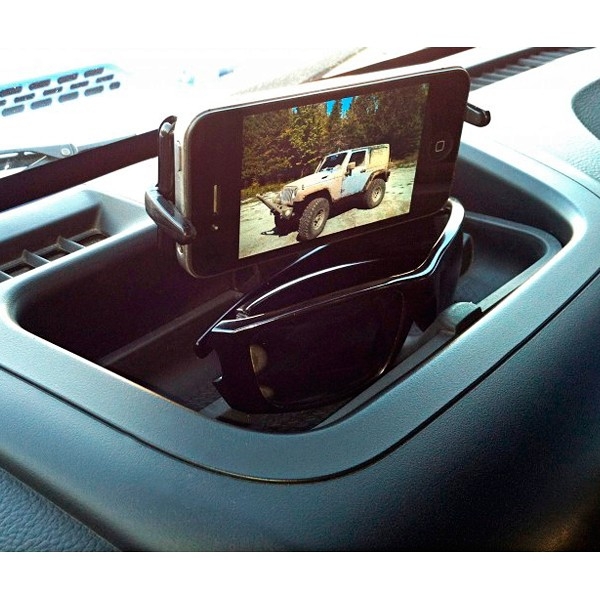 Easy to Install Sun Shades
Easy to install. yeah, that's what we're looking for. How about a Rugged Ridge Black Mesh Eclipse Sun Shade? (part 13579.04). It's some simple yet effective protection against the sun, bird droppings, and rabid squirrels. Well, maybe two out of three, but you get the idea. The important thing is that it's easy to put on and it works great.
(Click
Here to View Item)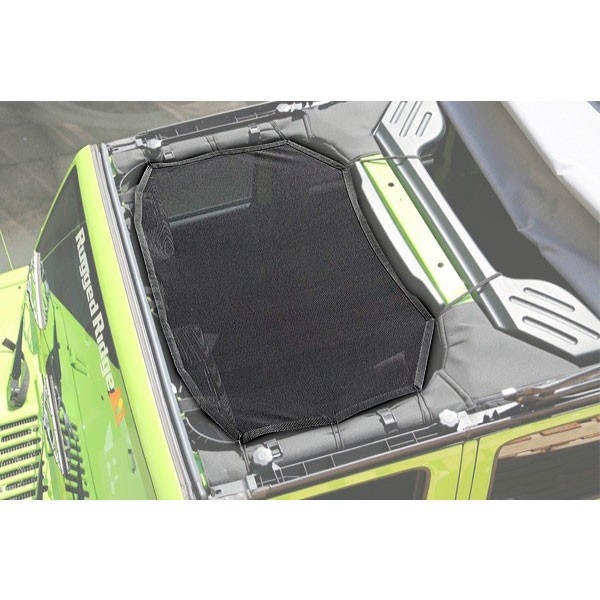 Wrangler Tailgate Vent Plate
Looking for more cool stuff to your customize your Jeep JK Wrangler? The OR-Fab Tail Gate Vent Plate, part 87036BB, is steel and has a Bicycle Black finish. Plus you can't pass up on that awesome Gecko pattern! It's a definite winner as far as accessories go.
(Click Here to View
Item)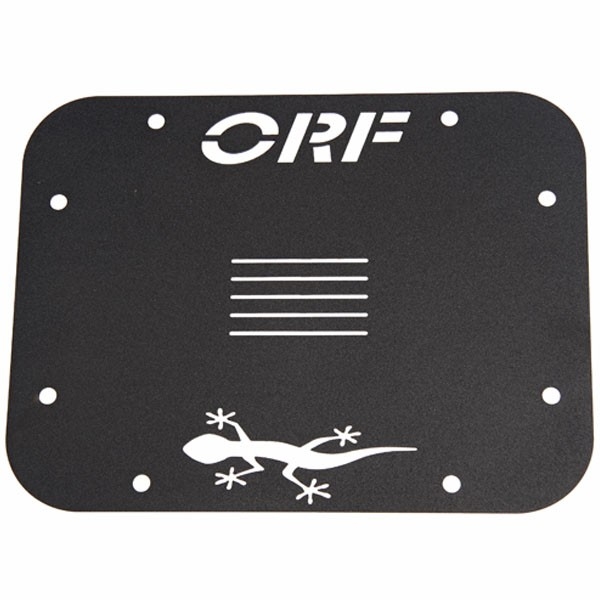 So there you go. A little here, a little there. Just a few items to make your own Jeep look and work better. There's nothing wrong with treating yourself to something special, right? If you want to see a few more inexpensive ways to customize your Jeep, check out
this post
too! Which of these accessories do you like most? What's your favorite Jeep customization? Tell us in the comments!