April 16, 2016, is a day you want to mark on your calendar. Grab the Big Red Sharpie and circle that date. Pop it in your smart phone. Tape it to the fridge. Because the Morris 4x4 Center is celebrating it's 25th Anniversary - and you're invited !
Morris 4x4 Center Celebrates 25th Anniversary
It's been a great 25 years with the best Customers there are -
YOU!
And we want to share our celebration with all our Jeep and 4x4 fans. You've stuck by us through thick and thin, and let us help you build some of the best Jeeps on the planet, worldwide. From our small one bay garage beginnings on Old Dixie Highway, to the 60,000 square foot warehouse we ship out of now, you've helped us grow and carry more Jeep and 4x4 parts than ever before. But it didn't happen overnight. We couldn't have done it without you. So now it's time for us to give back to the customers who made it all possible.
We're celebrating with an event that will be remembered for years to come on April 16, 2016.
Right here at our Pompano Beach, Florida headquarters. Get ready to experience one of the largest Jeep events in Florida.
Like before, the event's proceeds will benefit
4 KIDS of South Florida,
a non-profit organization committed to providing a home for every child. This is  very important to us, and we had a lot of support from our awesome Jeep fans from all over the country last time. Please keep the kids in mind and join us.
The Florida Jeep Event of the Year!
Did you catch our big opening Jeep event in 2015? Well, this is going to be even bigger! So what are the highlights? How about some exclusive product specials. Save some money and get some low priced deals that you won't able to pass up. Bumpers, wheels, trail supplies, hats or shirts, there's a lot of great stuff coming your way. Be sure and check out the
Scratch & Dent sale
under the big tent. This was easily one of the busiest places at our last event. It's a fast paced wheeling and dealing center and stuff sells like it's on fire! Hit the tent early, you could score a truck load of discounted 4x4 parts for your own rig! Like Jeeps? Who doesn't ? The
Show & Shine contest
brings Jeeps together from all over the State of Florida. Row after row, we have them all. CJs, JKs, TJs, YJs, Cherokees, Grand Cherokees, Willys Jeeps, and probably some Jeeps you've never seen before. Some are mild restorations to full boogey 4x4 off-road beasts. Bring your camera!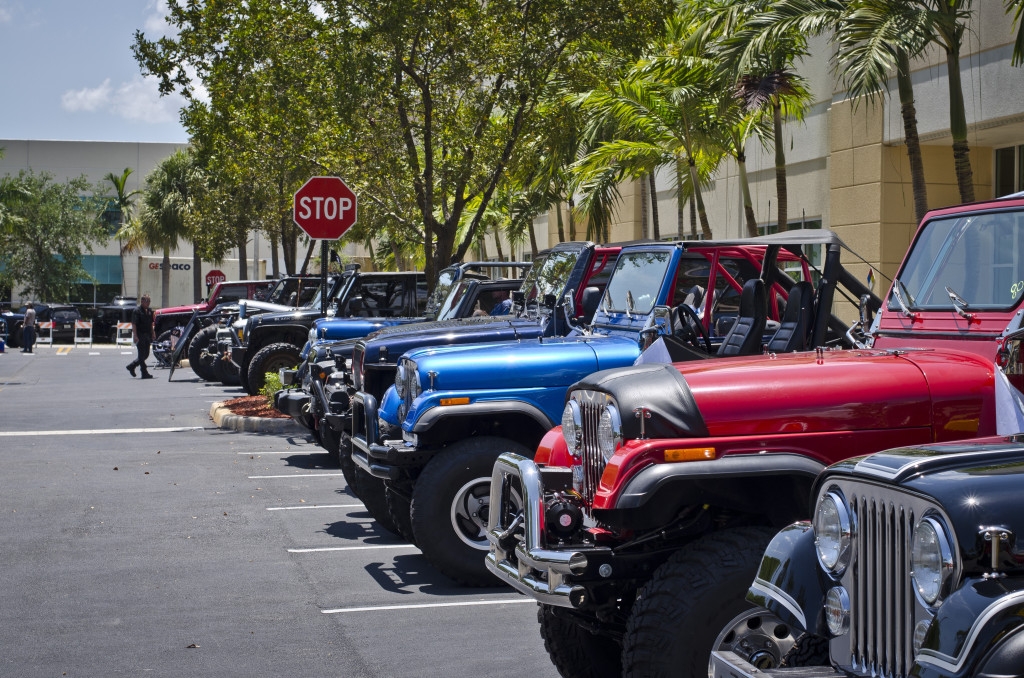 Got Jeep tech questions?
Not a problem. We'll have our diehard Jeep techs on hand to help you get the most out of your rig. These guys really do drive Jeeps and 4-wheel, and seriously live the Jeep Life. With that knowledge plus years in the 4x4 parts business, we have the best team to help you get the right set up on your Jeep. Want to know about an off-road product first hand? See the
Vendors Row
for manufacturers who will be here to help with your questions. They'll have some giveaways, demos and installations, new products to showcase, and a whole lot more. We had some incredible vendors last time who brought some fantastic Jeeps, 4x4s, and tractor trailers full of vehicles! It was incredible!  Come to the event and check out some of the biggest names in the off-road accessory business!
Bestop, Skykacker, Wicked Trails Gear, Pro Comp, Warrior Products, Warn
, and many, many more! How about some giveaway prizes? We're not talking key fobs and balloon animals here. At the last event we gave away everything from
gift certificates and parts to a $5,000 Rugged Ridge Shipping Spree.
How's that for some cool stuff? Come on,  it's Morris 4x4 Center, we do it up BIG!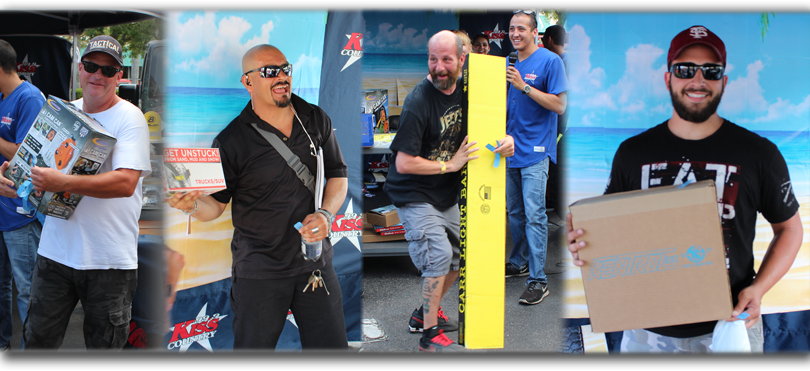 Speaking of big, we'll have tours of our 60,000 sq. ft. warehouse. Now you can see where all your Jeep parts come from, and how we get them loaded and out the door to you. We ship all over the world, so it's quite the operation. Now you can go to an area that's normally off limits and see how it all works! There will be food and drink, things for the kids to do, and just an all around good time for families. Wall to wall Jeeps, 4x4 friends, trail buddies, it will be a blast! By the way,
do you belong to a Jeep Club?
Get your posse together and come on down. You could win in the Jeep Club Contest like last time's winners who walked away with $1,200 worth of Morris 4x4 Center Gift Cards!
Check out the event on Facebook
to RSVP and invite your friends.
So what are you gonna do now?
Mark your calendar! April 16, 2016
And we'll see ya there!
Morris 4x4 Center 2031 SW 2nd ST Pompano Beach, FL 33069