Morris 4x4 Center's Jeep Knowledge Base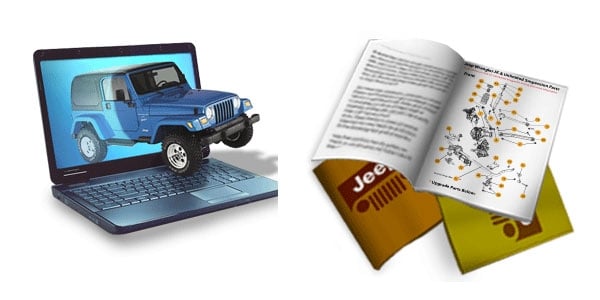 As Jeep people, we want to take care of our vehicles because, well, they're not just any old car or truck. They're a part of what we are. It's important for us to keep them ready and running for any duty, from
winching
a friends
Wrangler JK
 out of a snow bank to taking the kids out on the weekend for a
wilderness excursion
. They're something we depend on day after day, and in some remote parts of the world, a downed Jeep is a serious life or death situation.
Here at the Morris 4x4 Center, we want to help keep you rollin' and ready at all times. If you do any mechanical on your own Jeep, we want to support you and be ready with parts, service and information. Best of all, we want to make it easily available. That's our commitment to you, our Customers.
We have several online resources on our website to help you from anywhere in the world. One of them is our
Knowledge Base section
. Here you will find information, instructions, tips, and catalogs to help you identify a part and order the exact parts you need quickly and easily.
One source is our Online Repair Manual, where you can look up service and repair information for your specific vehicle. This includes helpful text and diagrams. Covering all repair aspects of your vehicle from engine rebuild specs to brake systems to differential and drive line issues. It's pretty thorough.
Another great feature we have are the Vehicle Specific Catalogs and Manuals. Easy PDF files to check out the parts on your vehicle with illustrations and diagrams. Not sure what that tiny part is on the your
Grand Cherokee ZJ
steering column that broke last week? Check out these files. This way, you can jump online and search for it, or call us with the proper name and we can help get you back on the trail. (yep, that part was probably the
clockspring
).
Then there's our Jeep Knowledge Base articles and Technical articles. Common subjects and information that's handy to know if you think you have a problem with your Jeep. Not sure if you have a clutch problem? Dash gauges on your
CJ7-Series
giving you false readings? Not sure how to identify your model
Wrangler
? Jump in there and take a look. The information is written by us, the Morris 4x4 Center, so you know it's put together by folks who understand Jeeps inside and out.
But wait, we have more! How about the Morris 4x4 Center's Jeep Calculator. Want to find out the best gear ratio for a tire size? What's the gas mileage going to be like? How can you get an idea of the real MPH with your tire and wheel modifications? Just enter your information and our online calculator steers you in the right direction. It's a very handy tool. Anytime you make modifications it effects other things on your Jeep, and this tool really helps. Not just in developing a plan for what modifications you may want to make with our Morris 4x4 Center's parts in the future, but if you have already made a modification, it can help you understand why other things on your Jeep may have changed.
Overall, these are some great resources to help you get your favorite Jeep ready for anything, anytime, anywhere!