Morris 4x4 Center's Winter Check List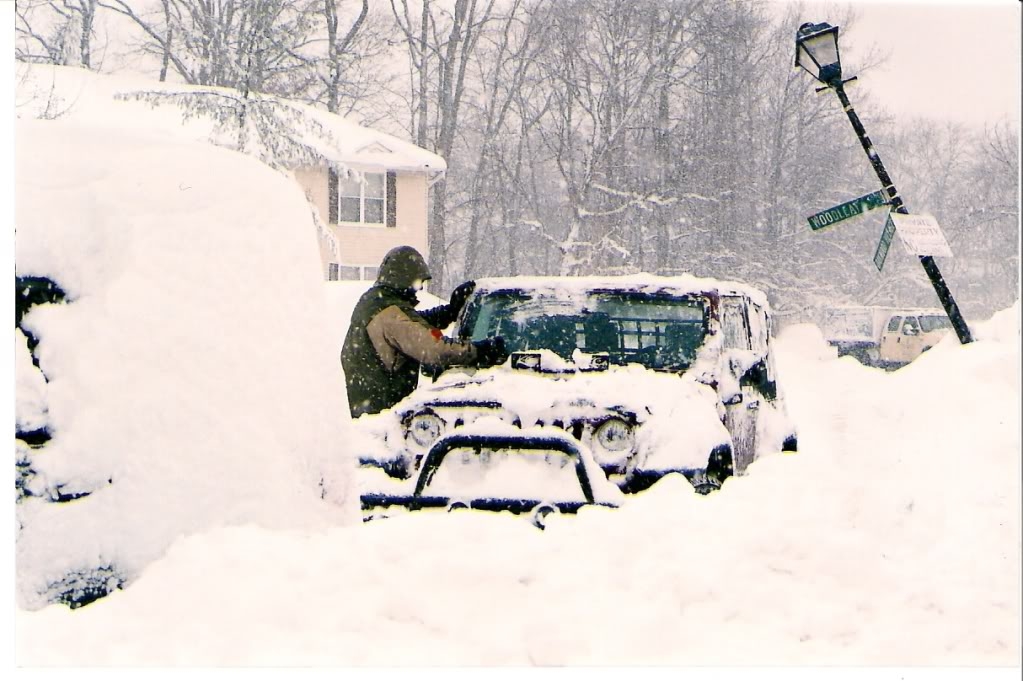 Winter is a great time to explore and push the limits in our Jeeps. Whether we are heading to our favorite ski/snowboarding resorts, to get some fresh powder or challenging ourselves with a snow covered trail. Maintaining your Jeep and prepping it with the essentials is a must for old man winter.  Morris 4x4 Center's Jeep and off-road experts have put together check lists and items that will ensure your wheeling (on or off-road) to stay fun and most of all safe! Driving in the snow can be harsh on your engine. From the cooling system to your drivetrain, you will want everything in working order. With higher RPM, higher engine loads, and the occasional snow jammed in the radiator, your Jeep will have its work cut out for it.
In Car Check List:
-
Mini Shovels
-Mechanic's Gloves
-
LED Flashlights
, (
more than 1
)
-
Extra Clothing
(
jacket, boots, and socks
)
-Snacks And Water (
protein bars are a great idea
)
-Blanket And Sleeping Bag
-Towels And Rags
-First Aid Kit
-CB Radio And Scanner (
your smartphone might not be enough
)
Maintenance Check List:
-Change
Oil And Oil Filter
-Clean Or Change
Air Filter
-Install
Winter Top
(
hardtop if you have one
)
-Flush
Coolant
(
make sure you mix antifreeze properly
)
- Make Sure Radiator Fins Are Cleaned Out.
-Check Coolant Hose For Cracks, Leaks, And Bulging
-
Lubricate
All Door And Tailgate Locks
-Grease Everything (
ball joints and suspension
)
-Wax Your Wheels (
protects against road salt and harsh winter road chemicals
)
-Check Air Pressure
-Check Your Axles, Transmission, And Transfer Case For Water
-Clean Your
Throttle Body
-Check And Replace Serpentine Belt If Cracked
-Check And Replace Wiper Blades
-Top Off All Fluids
-Check E-brake/ Parking Brake Cables (
no rust, fraying, or anything
)
Equipment Check List:
-
Hi Lift Jack
-
Winch
(
if you don't have one, get one.
)
-
Winter Tires
-Proper
Recovery Kit
And Tow points
(front and rear
)
-
Tow strap
-
Radiator hose repair kit
-Duct tape and zipties (
a man's best friend
)
-Basic Tool Kit
-Extra
Headlamp blubs
-
Air Compressor
-Plug Kit, And Spare Tire (
should be on the back of your Jeep
)
-Serpentine Belt (
keep an extra one
)
-
Fuel Can
(
extra fuel will come in handy
)
-Extra Jug Of
Washer Fluid
-Extra
Coolant
-Fire extinguisher (4-5lb w/ hose preferred)