Only 2 Days till the Big Move for Morris 4X4 Center!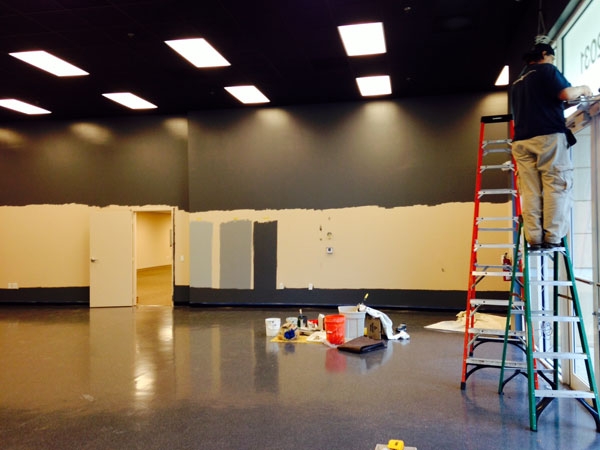 Above Image: New showroom gets some detail work and paint.
It's almost The Big Day when we move into our new location for
Morris 4X4 Center
! It's right around the corner! We're getting pretty excited here to finally stretch our legs and really getting down to shipping you' all more parts than we've ever been able to ship before! We can't wait to share our new digs with you, and the Sales Crew here are very happy about the all new BIGGER showroom. Wow, wait till you see it! You might actually be able to turn around without knocking something on the floor! Seriously, it'll have more room for our great Customers, more room for
off road products
to display. And when we say products, we mean room for the big stuff, like bumpers, lift kits, tires, wheels, all the cool stuff you know you want on your 4X4s and Jeeps. It'll be the off road candy store we always wanted!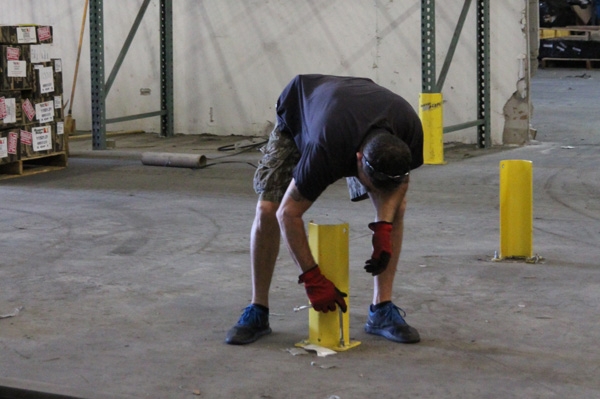 Above - Unbolting shelving parts to re-install in our new location.
Our Sales teams work long hard hours getting Customers their favorite
Jeep and 4X4 parts
, and the new offices and showroom will make it so much easier for everyone. Elbow room! That's what we're looking forward to! You've stuck with us here at Morris 4X4 Center over the years, and your support has allowed us to expand and do an even better job of doing the what we do best: getting Jeep parts to the folks like you who need them!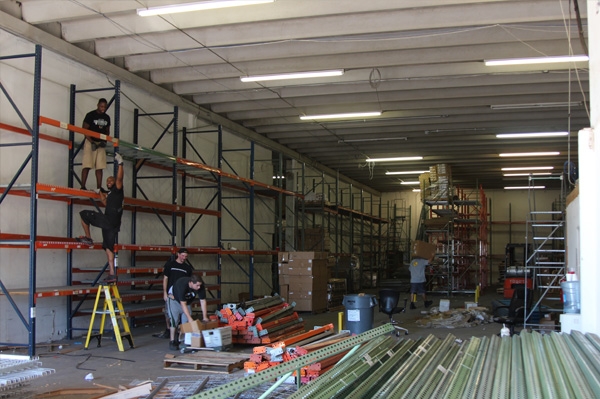 Above image: Our hard working Morris 4x4 Crew disassembling the many feet of shelving to be transported to our new location and reassembled.
Of course, let's not forget the huge airplane hanger size 60,000 foot warehouse we will be packing full of all your favorite 4x4 parts! Honestly, our warehouse crew is looking forward to that so much. It ain't easy packing 50lbs of potatoes in a 10lb bag, but they've been doing it for years in our old location - because they're top notch. But the new warehouse will allow them to pack things where they need to be, with big wide isles and beefy shelves. The faster they can find a part, the quicker they can get it out the door to YOU!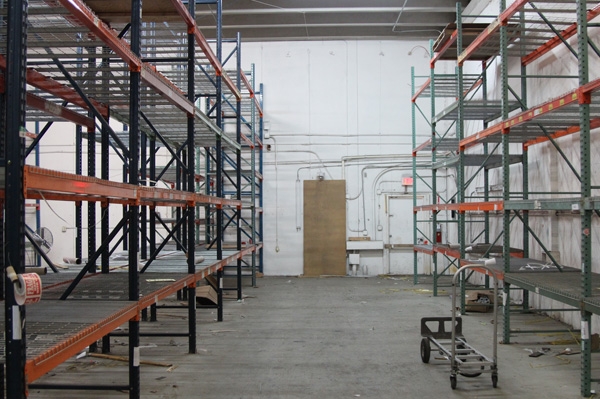 Above: Empty shelves at our old location. Parts have been shipped to our new warehouse, and it's beginning to look like a ghost town here.
Oh yeah! It won't be long till the big front doors are opened, and we get to share our excitement with you. So if you call us, and we sound a little happier, maybe a little giddy on the phone, it's because we'll be moving soon to the super big warehouse, with the big Morris 4x4 Center sign hanging outside, lighting up the world that WE ARE HERE!