Oracle Lighting vs Rigid Industries Review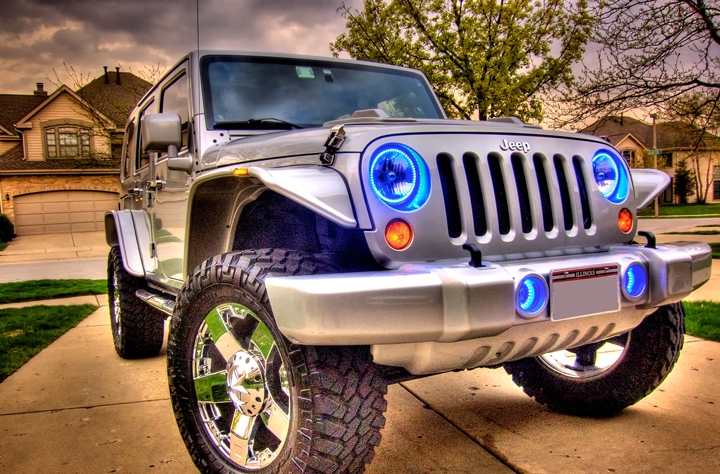 ORACLE Lighting
ORACLE Lighting is based in New Orleans, Louisiana. They have been in business for over a decade and have been listed in the "Inc500" (magazine) for the past 2 years. If you are like me and have been an automotive enthusiast pre 2004. You will remember a time when LED's didn't always quite match up to each other. For example, I remember getting 2 LED license plate light bulbs from an "unknown eBay vendor". I had a baby blue LED and a Royal Blue LED. Both were the same part number and same manufacture. This is why
ORACLE Lighting
tests all their products in the production process and in their final application. Oracle offers Automotive, Commercial, and Residential lighting.
Pros:
-Prides themselves of quality control.
-10 plus years of experience.
- Individual bulbs and H.I.D Kits for custom applications.
Cons:
- Pimp My Ride factor.
Rigid Industries
Rigid Industries is located in Mesa, Arizona and holds the patent to the Hybrid and Spector Optics System. While
Rigid Industries
still maintain class leading affordability with a US made product. Rigid Industries also is the pioneer of the forward projecting high intensity LED light bars. Their patented technology allows Rigid's lights to project up to 40% more Lux while drawing up to 50% less power. Rigid Industries makes all types of custom lighting from Off-road, Marine, Police, Commercial, Mining, to Military and Aviation.
Pros:
- All type of lighting applications.
- Pre constructed applications.
- For the serious off-road enthusiast.
Cons:
- Expensive in comparison to Oracle.
Check out some of our other
Jeep lighting parts and accessories
too!