Well hello there. Introducing the Oshkosh JLTV, or The Beast, as we like to think of it.  This heavily armored off-road tactical vehicle will be serving as protection and transportation for our nation's troops in the field.
Oshkosh Defense Wins Bid for Military Contract
Based out of Wisconsin, armored defense truck maker Oshkosh has signed on with the US military, slated to produce a first batch of 657 of these JLTVs (read: monsters) and "2,977 installed kits and related support" a source stated. The Oshkosh JLTV will be replacing the Humvee vehicles battered in war operations over the years. The company beat Lockheed Martin and AM General to serve the United States Army and Marine Corps. It's a virtual David beats Goliath story, as Oshkosh is relatively small compared to its competition. It reminds me of
Jeep's humble beginnings
when several automakers were vying for the military contract during World War II.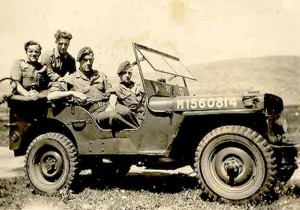 About the Oshkosh JLTV
The new residing military vehicle has a laundry list of impressive stats. Regarding tactical mobility, it has passed all of the Pentagon's required field tests, which you can read about
here
. It's lighter than its Humvee counterparts, and comes with protection kits easily fitted and removed in the field with simple tools.
Here are some more impressive features:
Can serve as network ready mobile command
TAK-4i™ intelligent independent suspension system
Off-road speeds 70% faster than today's standard
6.6 Liter Turbo Diesel Engine
And these are just a few of the amazing capabilities it has in store. For more information on the Oshkosh JLTV and other vehicles,
check out the Oshkosh website here
. Times have sure changed since the production of the first Jeeps used in the military.
What do you think about the Oshkosh? Tell us in the comments.
Social Channels:
Read More: