Pump Up Your Jeep With a Custom Modular Bumper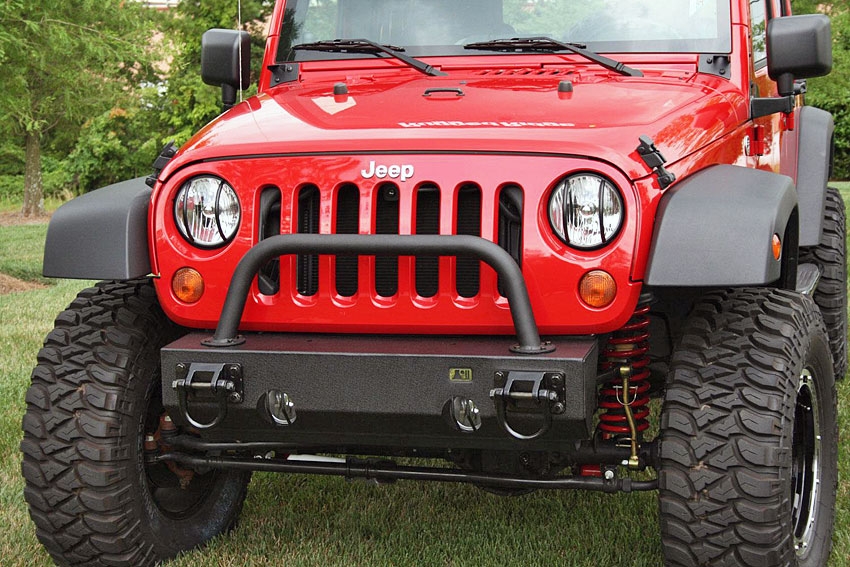 A Modular Bumper is where the front bumper modification takes on a whole different approach. A modular bumper is one where you can add (or later remove) different components to get the most out of what you want to do with your Jeep. The basic bumper to start with is normally a
stubby style
. They can be steel, stainless steel, or even aluminum. This is the base on which you build your ultimate trail bumper. From there, you will choose parts such as a
winch
and
D-rings
. If the bumper has cutouts for
lighting
, you might decide to add those as well. These tend to be stout bumpers, so load it up with whatever you think is needed to get you in and out of rough terrain.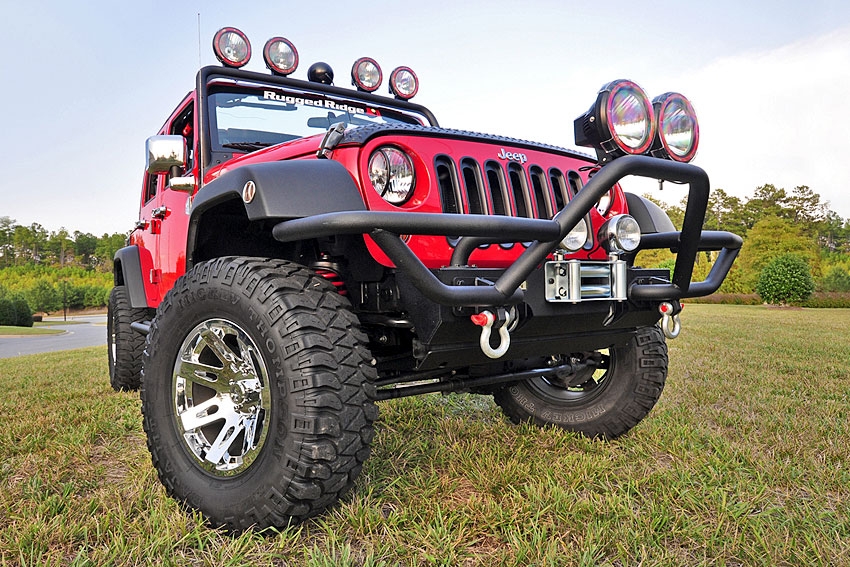 Next up, you may want to add a hoop or Stinger. Added pieces which can further protect your Jeep's body from large obstacles, brush and trail debris.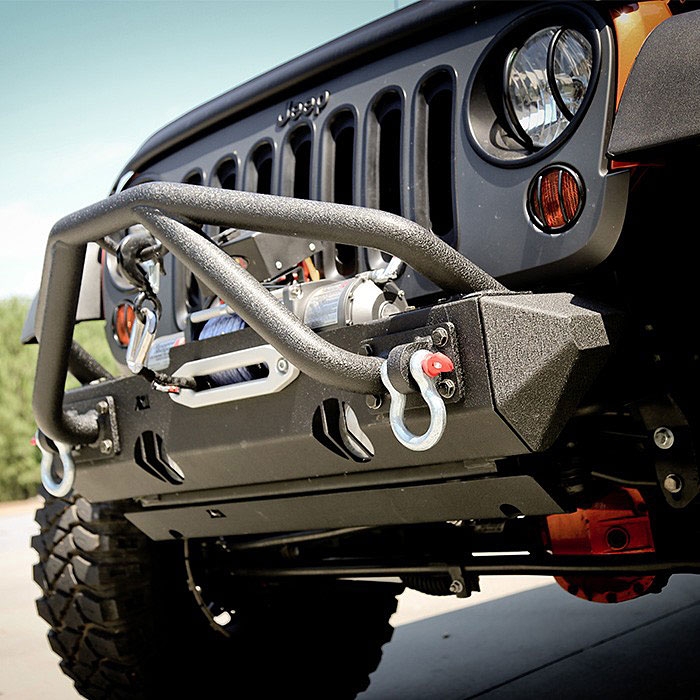 Another step you can take is if you want your bumper to go beyond being the stubby style base. Most modular bumpers have an option for adding end pieces, to bring your bumper the whole width of your Jeep, and to further protect your tires and fenders. The ends can be metal, boxed, tubular, or even tough plastic.
One popular brand for Modular Bumpers is Rugged Ridge. Here are just a few of the parts you can add to their modular bumper and assemble it into the bumper you want, for your kind of driving:
D-Rings
Winch Mount / Plate
Over-rider Hoop
Stinger
Double X Striker
End Caps
Auxiliary Lighting
Pro Camera Mount
Smittybilt also makes a Modular Bumper
with accessories you can add:
Smittybilt XRC MOD Bumper
End Caps
Stinger
Low Profile Bull Bar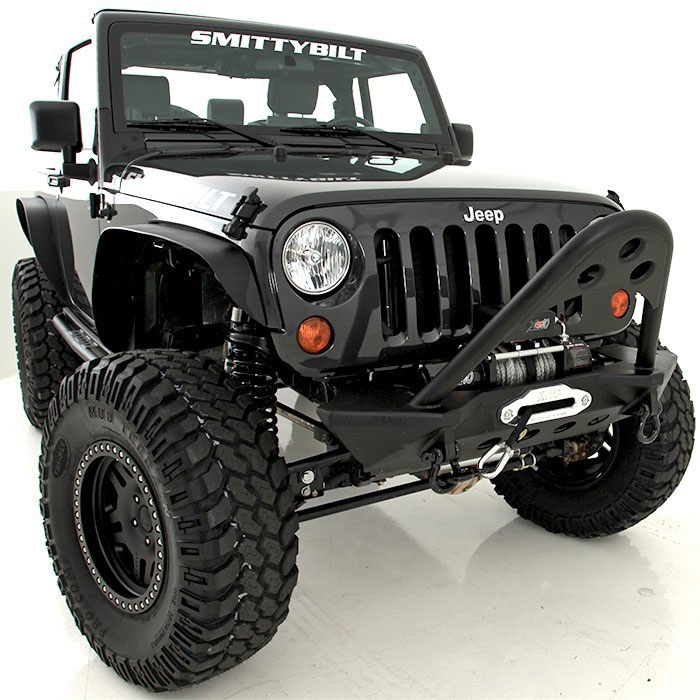 Modular Bumpers are also available for different models of Jeeps, including-
Wrangler JKs
Wrangler YJ
Wrangler CJs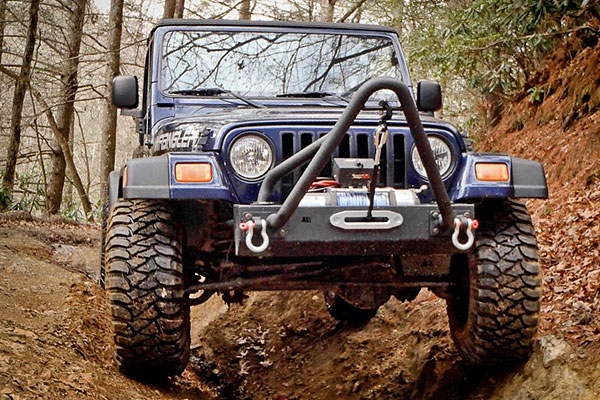 Modular bumpers are very popular. Not only because they are versatile, but they allow a Jeep owner to get just what they want, without having to settle for a bumper that may have some options they won't need, and don't want to pay for. So if you're ready for a new bumper, give some thought to a Modular Bumper, You can always add accessories to it later, or change it up if you feel the need. But in the end, you're a getting a versatile bumper that's built the way you want it to be, and ready for the trails you want to tackle.